Manchester City forward Sergio Agüero is very happy that midfielder Kevin De Bruyne is one of his teammates.
The Argentine striker bagged four goals in Saturday's 5-1 win over Leicester City, while De Bruyne made three assists in that game. Agüero praised his Belgian teammate after the game.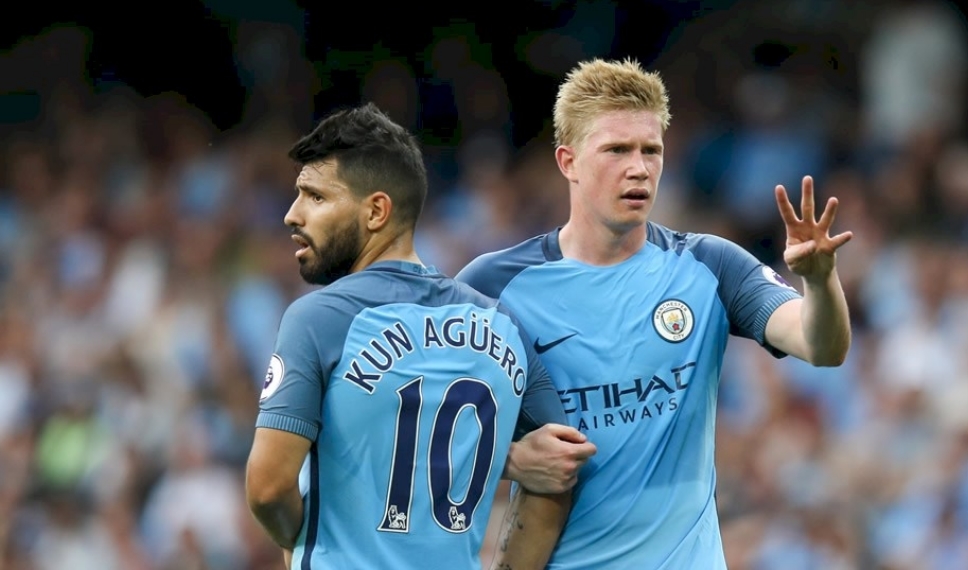 "Luckily, Kevin De Bruyne is playing for us, helping us to score," he told CityTV. "I'm very happy because most of the goals come from his assists and I just have to hit the ball and obviously I'm very happy for him as well."
"He's a great player and every team in the world would love to have him," Agüero claimed.