Gianluigi Buffon had no good words for referee Michael Oliver, who awarded Real Madrid a penalty in injury time and sent off the goalkeeper to deny Juventus a spectacular comeback.
"If a referee doesn't have the courage and personality to manage a game on the pitch, then he should sit in the stands alongside his wife and have some chips," he said after the match.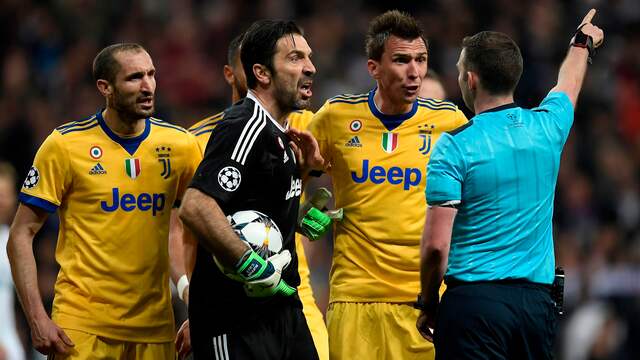 "In the last seconds of stoppage time, the referee can't award a penalty that is extremely doubtful. He can't just destroy everything like that."
"The decision was the one of an animal, of a beast, not of a human being. If you break a dream like this and ruin an epic feat, it means that you have a trash can for a heart."