Miss no moment of the Copa del Rey second leg between Barcelona and Athletic Bilbao in our live blog.
Copa del Rey

BAR

Barcelona

3
1

ATH

Athletic
Video source: Streamable.com
FT | Barcelona are Copa del Rey quarter finalists! It took some effort but they've turned the 2-1 defeat in the first leg around by beating Athletic 3-1 at the Camp Nou.
'90+2 | Denis Suárez should've fired Barcelona into complete safety there! Luis Suárez crosses the ball to the man with the same name and the midfielder has a completely unmarked shot, but it's just over the bar.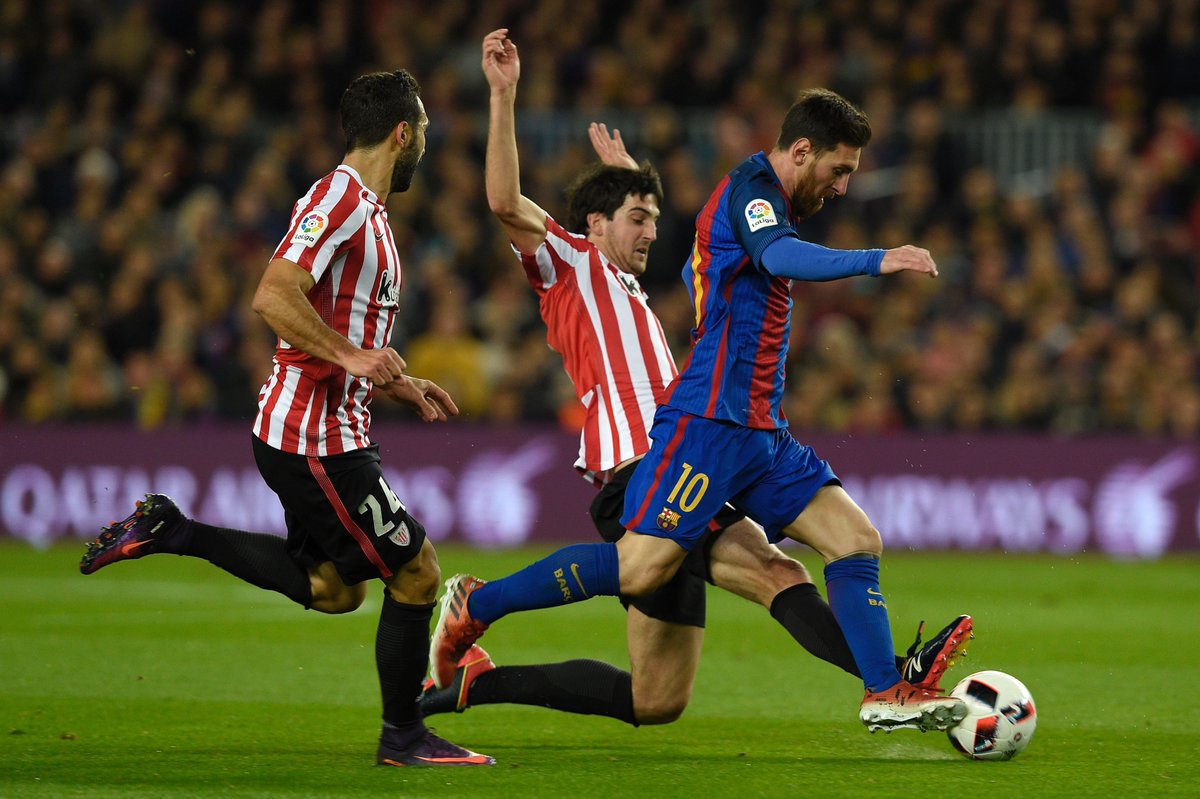 '89 | Jasper Cillessen almost collects an asisst! A long ball forward is missed by Laporte and falls perfectly for Luis Suárez, who rounds Iraizoz and manages to keep the ball in play, but then gives Bóveda a chance to intercept.
'87 | After not finding the back of the net for more than 1000 minutes, Neymar knows how it feels to score again. He's taken off by Enrique under loud applause and replaced by Denis Suárez.
'83 | You'd almost forget about it, but Athletic only need one more goal to advance. If they manage to get the better of Cillessen one more time, they'd be in the next round on away goals.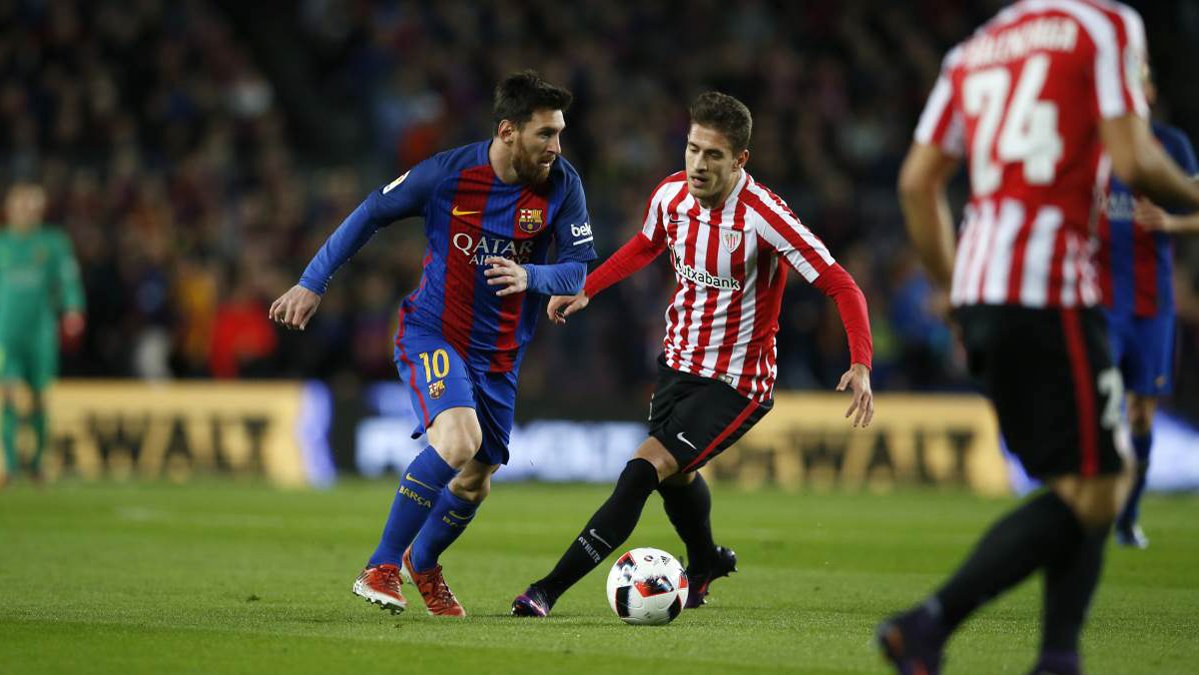 '80 | POST! | Marvellous from Neymar! He enters the box, goes down, gets back on his feet and skips past two defenders. It would've been one of the goals of the season, but his shot ends against the woodwork.
'77 | GOAL! | Barcelona - Athletic 3-1. Messi! Phenomenal, astonishing, incredible! Just give it a name, but it's unbelievable! Lionel Messi has just converted another free kick golazo as he beats Iraizoz in the corner he's supposed to cover.
'73 | Time is ticking away. There's less than 20 minutes left for Barcelona to get the goal that would help them into the next round, but the later it gets the closer we come to extra time.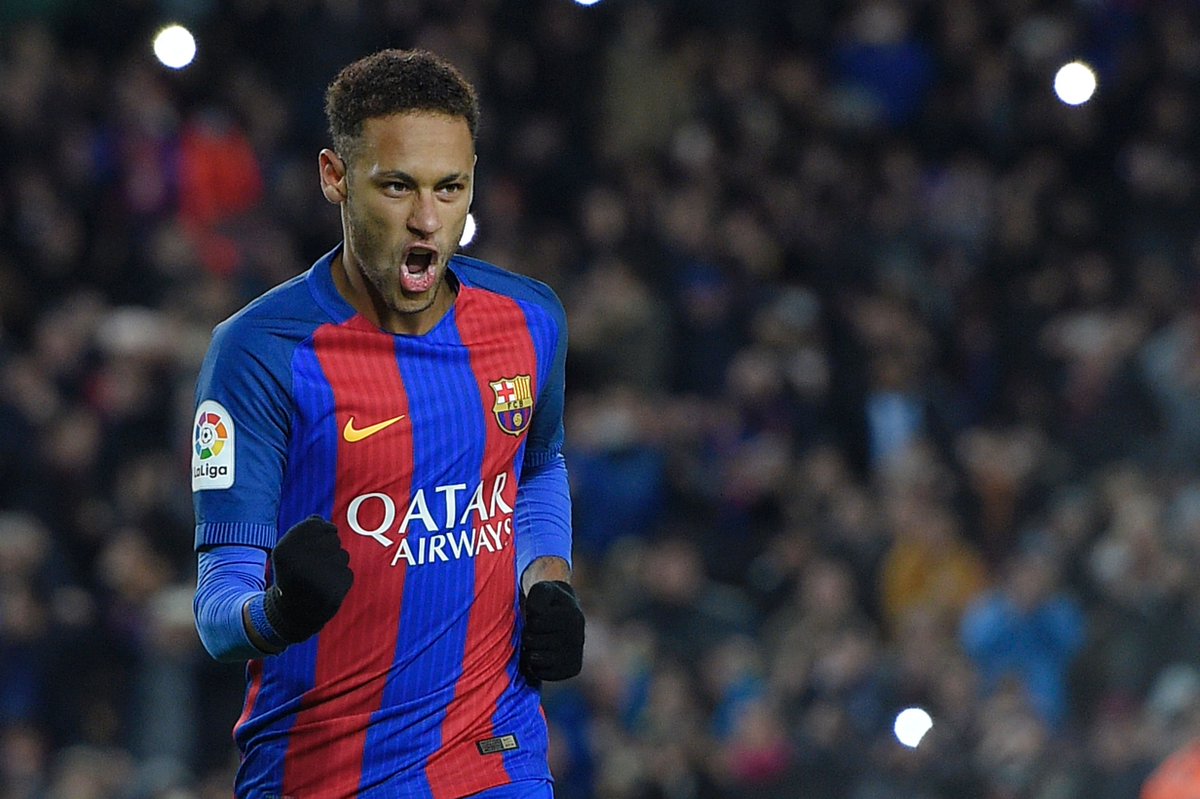 '67 | Another chance that should've gone in for Barcelona really! Neymar finds Alba on the overlap and with a neat ball back the ball comes to Suárez, who fires the ball just off-target.
'63 | We only saw one goal in the first half but in the second one we're seeing shot after shot. Neymar has a go from outside the box, but it's a shot that couldn't trouble Gorka Iraizoz.
'61 | Barcelona are anxiously looking for a third goal to prevent this game from going into extra time. Jordi Alba dribbles into a crowded area but somehow finds space for a shot, which is gathered by Iraizoz.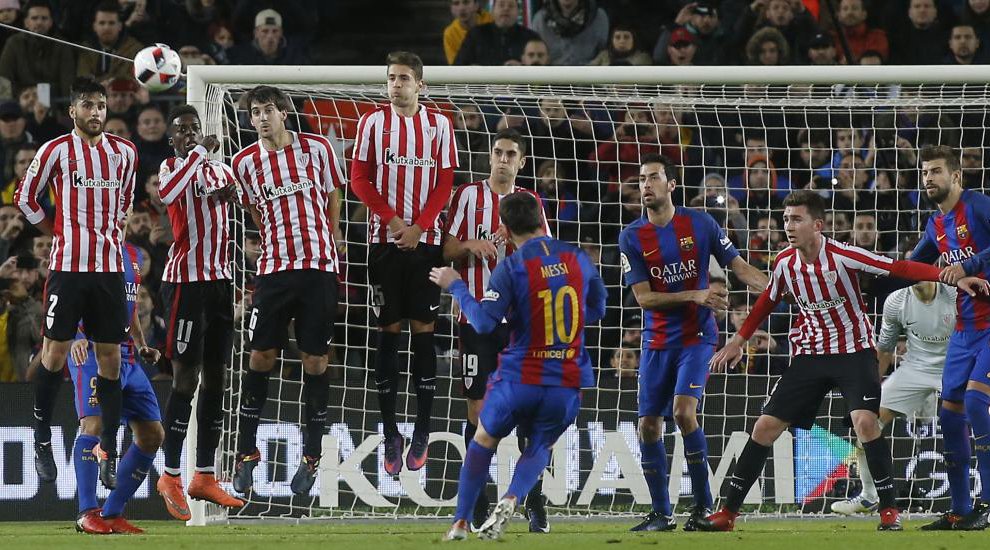 '59 | Brilliant from Lionel Messi! With a mezmerizing dribble he sends Laporte for a hotdog. Then he sends in a cross, but with the risk of putting it into his own goal San José is able to poke the ball over the touchline.
'54 | Another goal for Athletic and Barcelona need two more to advance. School boy defending from Busquets, who simply hands possession to Beñat, but in a lot of space he can't get a shot onto goal as Piqué steps up to block it.
'51 | GOAL! | Barcelona - Athletic 2-1. Saborit! What a great response from Athletic! They virtually send this game into extra time. Elustondo crosses the ball from the right and finds Saborit, who beats Jasper Cillessen with a perfectly placed header.
'48 | GOAL! | Barcelona - Athletic 2-0. Neymar! Forget Simone Zaza, this has to be the most ridiculous pre-penalty run you'll ever see! Neymar steps up slowly and sends Iraizoz into the wrong corner, sending Barcelona into a 2-0 lead.
'47 | PENALTY! | There has been much ado about Barcelona not receiving clear penalties in recent games, but this time there was not much else Manzano could do. Bóveda takes down Neymar and the ball goes down the spot.
HT | Barcelona are on their way to the quarter finals of the Copa del Rey. They are 1-0 up against Athletic at half time and that means they'd proceed on away goals, but there's still a second half coming up at the Camp Nou.
'45 | The crosses from the left have been very dangerous for Barcelona in this first half. Alba almost feeds Suárez with another nice delivery, but this time Saborit is able to clear the ball just in time.
'42 | We saw Lionel Messi lift one free kick over the goal and now he has a go from the exact same position. It's a lot closer this time, but again he steers the ball just over the crossbar.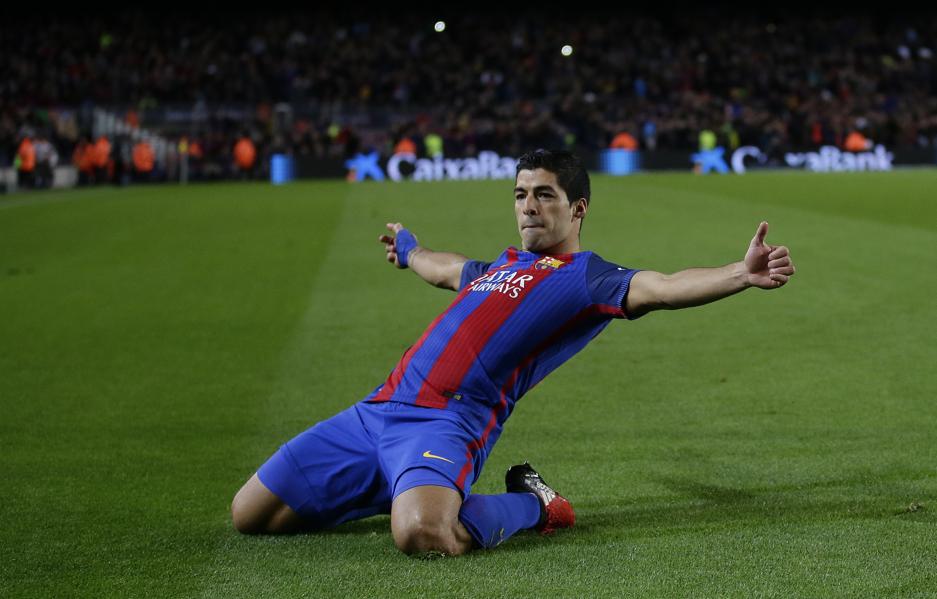 '39 | With this lead for Barcelona the advantage Athletic got in the first game has completely vanished. They need to score now if they still want to get through, but it doesn't look as if they'll get into a more attacking mode soon.
'35 | GOAL! | Barcelona - Athletic 1-0. Suárez! A phenomenal goal from Luis Suárez! It's his 100th for Barcelona and what a way to get it. A cross comes in from the left and with a perfect low volley the Uruguayan closes the deficit and virtually sends Barcelona into the next round.
'31 | Lionel Messi's last two goals have come from awesome free kicks and he's aiming for that again from a dangerous position. He's able to lift the ball over the Bilbao wall, but it's over the goal as well.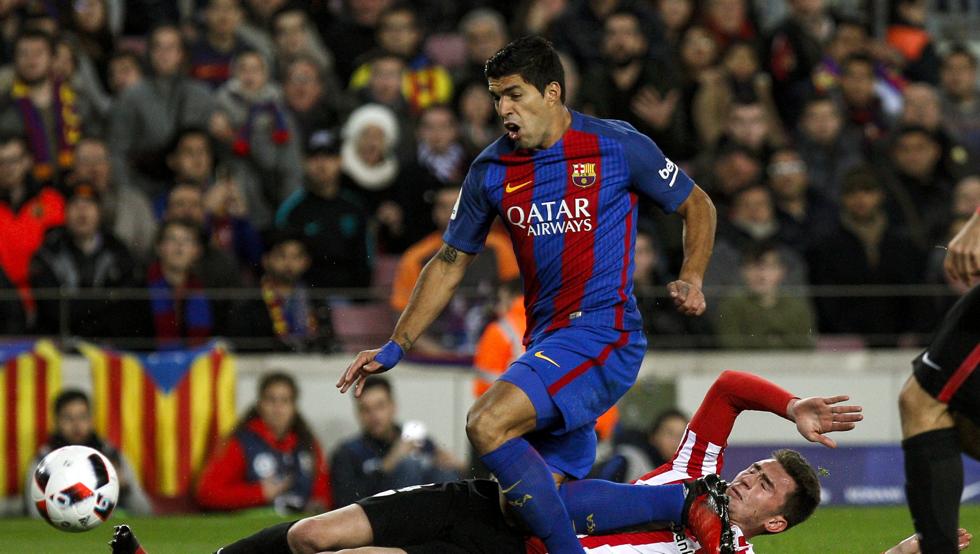 '25 | DISALLOWED! | Barça thought they had scored, but the flag is up! With a phenomenal pass Andrés Iniesta sends Neymar through on goal he plays an easy pass towards Suárez, who tapped home. There was no sight of offside, but somehow the referee has seen it.
'21 | Looking at the first part of this game, you wouldn't tell that Barcelona would be out of the Copa if it stays like this. They're not really in a hurry to prepare the damage as they've not created any big chances.
'16 | Lionel Messi seems to be on a run that would lead to a chance inevitably, but with a late tackle Eraso takes the magician down. It should've been a free kick and a yellow card, but referee Jesús Manzano thinks it was a fair challenge.
'11 | One goal for Athletic and Barcelona have to score three in order to go through. Iñaki Williams sends in a cross from the right-hand side and almost finds Sabin Merino, but Gerard Piqué is able to defend.
'7 | A special name in goal for Barcelona. Jasper Cillessen has been picked ahead of Ter Stegen for this Copa del Rey game and it's the third time the Dutch goalie is playing for the Catalan side.
'4 | Neymar escapes from Athletic's offside trap and spots Suárez in front of the goal. His low cross is a dangerous one but right in time Aymeric Laporte is there to defend and save Bilbao.
KICK-OFF | We're underway at the Camp Nou! Barcelona have it all to do in this Copa del Rey game against Athletic. They lost 2-1 away from home and have to turn things around tonight.
XI Barcelona | Cillessen; Roberto, Piqué, Umtiti, Alba; Busquets, Rafinha, Iniesta; Messi, Suárez, Neymar.
XI Athletic | Iraizoz; Bóveda, San José, Laporte, Balenziaga; Etxeita, Eraso, Merino, Saborit, Beñat; Williams.