Miss no moment of the Coppa d'Italia game between Juventus and Atalanta in our live blog.
Coppa d'Italia

JUV

Juventus

3
2

ATA

Atalanta
Videos are hosted by and embedded from Streamable. No copyright intended.
FT | A Miralem Pjanic penalty sees Juventus edge a five-goal thriller in Turin. They appeared to be comfortably in front at the interval through goals from Paulo Dybala and Mario Mandzukic, but a late surge from Atalanta, with goals from a pair of substitutes, made for a tense finish at the Juventus Stadium - but it's the hosts who book their place in the quarter-final when all is said and done.
'85 | Important save! Petagna shrugs off Bonucci with ease, cutting onto his left and attempting to bend one in at the far post. Neto is quick to react, however, and gets down to make the save.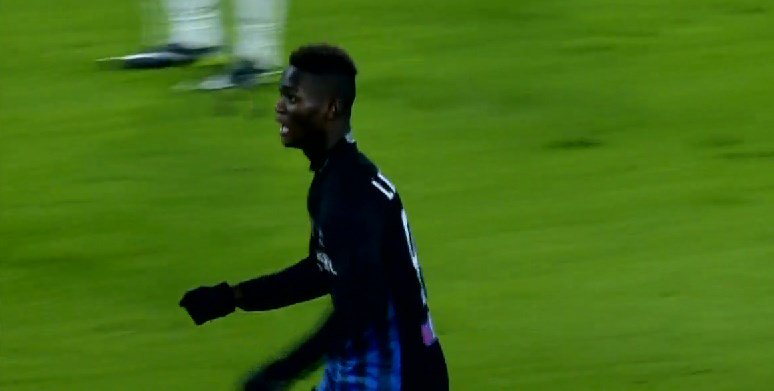 '81 |  GOAL! | Juventus - Atalanta 3-2. Lath! It's not over yet! What a second half this is turning into in Turin! Latte Lath gets inside of Lichtsteiner, who was late reacting, to get on the end of a low cross from Conti and force a finish in at the near post!
'75 |  GOAL! | Juventus - Atalanta 3-1. Pjanic! Like he did against Bologna on the weekend, Pjanic converts from the spot and once again Juventus appear to have done enough. Berisha came close to getting a hand to that, but there was just too much power behind the penalty from Pjanic.
'74 | PENALTY! | Penalty to juventus! That's so clumsy from D'Alessandro who goes needlessly into the back of Lichtsteiner just inside the box, and the referee has no choice but to point to the spot.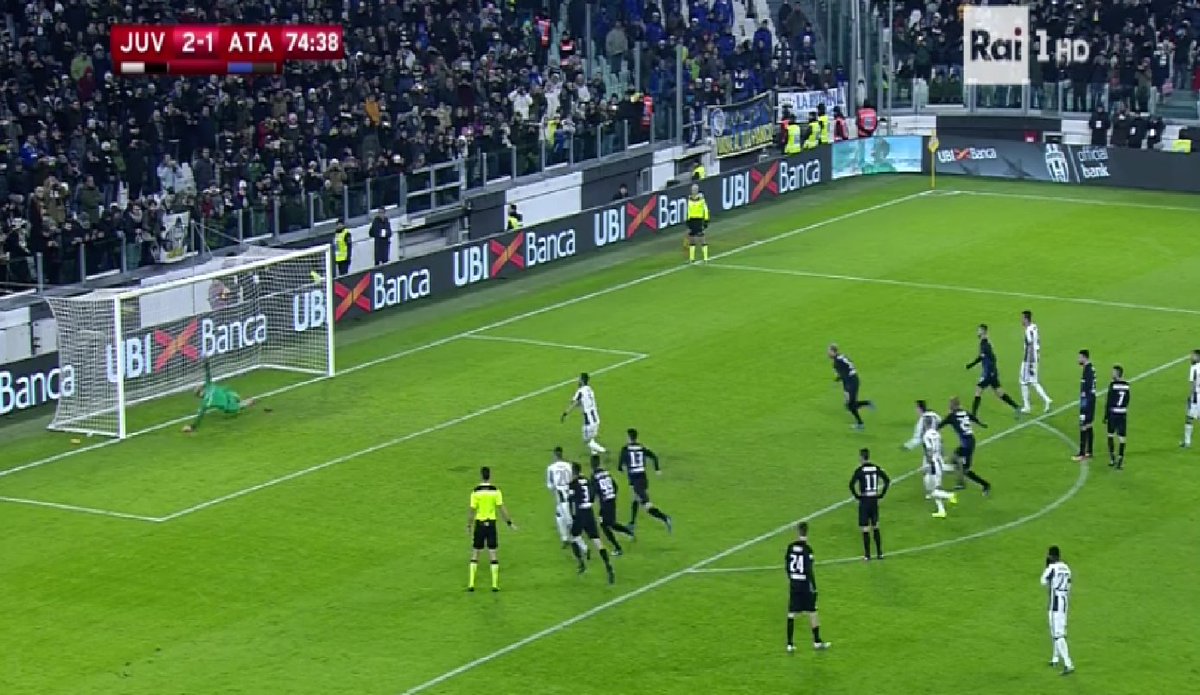 '72 |  GOAL! | Juventus - Atalanta 2-1. Konko! Stunner! And just like that, Atalanta are back in this game! It's the substitute Konko who takes a pass and punishes a strike with the outside of his foot, which bends off the far post and into the top corner! No chance for Neto!
'65 | Terrific save!  Lovely from Berisha who gets up in a hurry to get the slightest of touches, but a necessary one, to tip Rincon's strike over the bar and deny him a goal on his full Juventus debut! The referee and his assistant both missed the save, however, and award a goal-kick to Atalanta. 
'57 | Neto collects the subsequent delivery and tries to start Pjanic forward on a quick break, but Atalanta have bodies back to snuff it out. Meanwhile, there's some movement on the Atalanta touchline as they ponder a second change.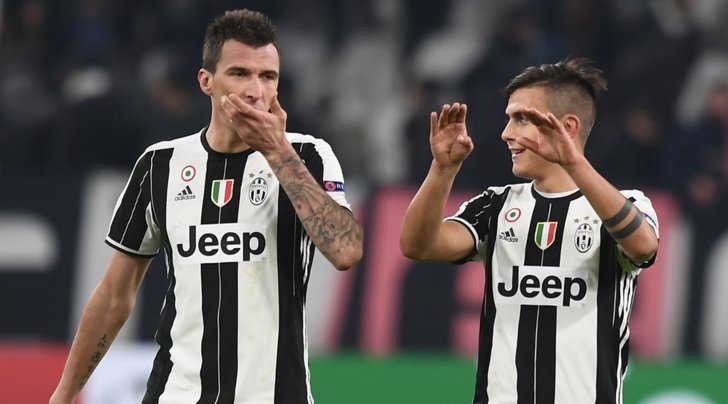 '50 | Could have been three! Konko gives the ball away carelessly in defence, straight to Sturaro, who picks out a cross for Mandzukic at the far post. Again the striker eluded the marking of Caldara, but his decision making lets him down as he tries to head back across goal, where Masiello is waiting to acrobatically clear the threat.
'46 | We are back underway in the second half!
HT | Through 45 minutes in Turin and Juventus have a foot into the quarter-finals, with strikers Paulo Dybala and Mario Mandzukic setting each other up for goals. The 2-0 lead will seem nearly insurmountable for Atalanta who, despite playing well for stretches, have yet to make Neto work.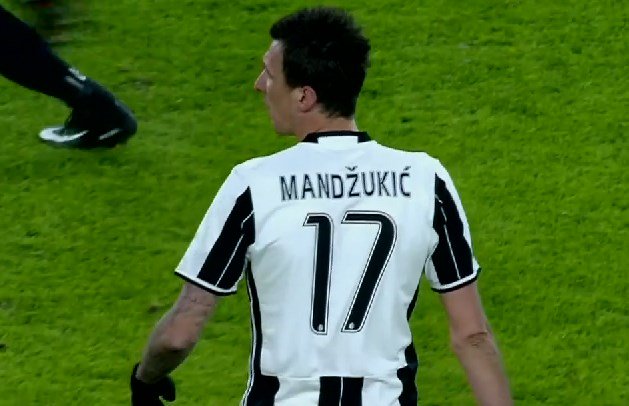 '41 | What a miss! Mandzukic gets behind the rather dreadful marking of Caldara at the far post and is picked out in space. He has all the time he wants to finish, but winds up scuffing his first time effort wide! That really should have been three.
'34 | GOAL! | Juventus - Atalanta 2-0. Mandzukic! Outstanding build-up and combination play there between the two strikers! Mandzukic makes a good run off the back shoulder of Toloi and he's picked out by Dybala's inch-perfect throughball, before confidently finishing at the far post!
'28 | Possession is being controlled now by Juventus, as they try to suck the life out of Atalanta. This is such an important spell for the visitors to stick to their gameplan and not get discouraged, or it could wind up proving a long night for them.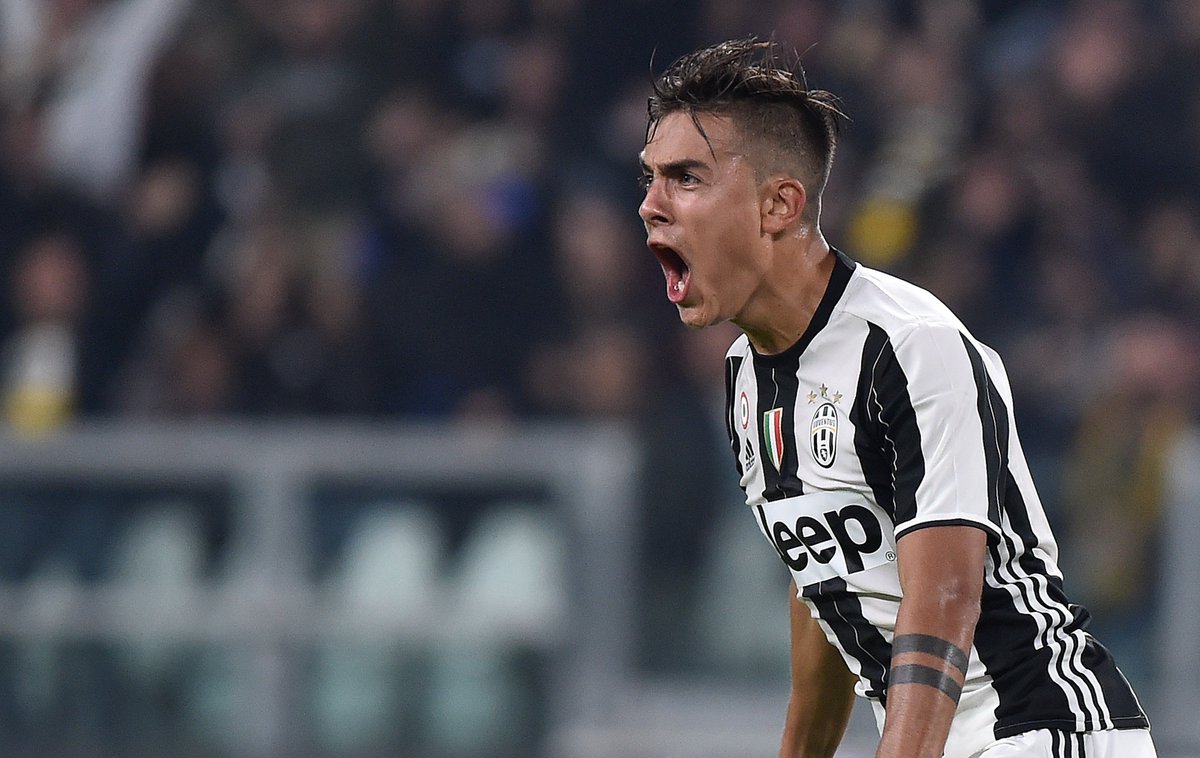 '22 | GOAL! | Juventus - Atalanta 1-0 Dybala! Spectacular hit and Juventus lead! You really can't strike a ball much better than Dybala did right there, smashing a first-time volley into the bottom corner from 22 yards following a wonderfully cushioned header from Mandzukic to tee him up!
'20 | Penalty appeals denied! Dybala puts his excellent close control on full display as he weaves his way into the area. He starts to run out of room as he approaches the byline and gets tripped up by Toloi as he tries to cut inside, but it was a good, clean tackle from the centre-half and a good non-call from the referee.
'17 | High and wide! That's simply not good enough from Marchisio. The midfielder made a late run into the area following a corner and was presented with a shooting chance on the volley, but winds up hammering his effort well off target.
'15 | Off the post! That's more like it from the leaders! Both Lichtsteiner and Asamoah get forward on this latest attack, and the width sees Atalanta stretched. The latter whips in a delightful cross to the far post where Mandzukic meets it, but he sends his redirection off the woodwork!
'10 | A sequence of stoppages sees the sting taken out of the match a bit, including one to Lichtsteiner, who requires attention from the training staff. He pops back up to his feet after 30 seconds, however, and appears fine to continue.
'6 | Close! The best attack of the match thus far from Juventus is orchestrated down the right flank. Lichtsteiner gets on the end of a one-two and floats in an inviting cross, but it drifts just over the head of Rincon at the far post! What a start that would have been for the Venezuela international in his full-debut.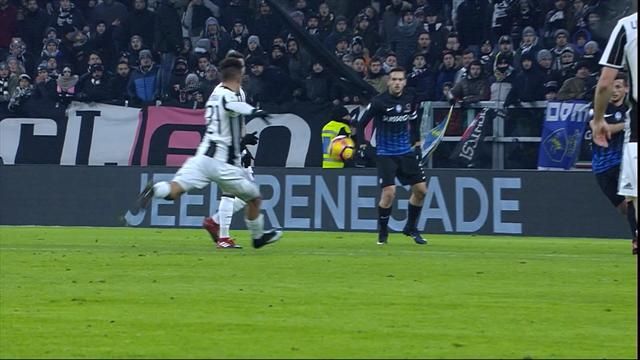 KICK-OFF | We're off!
XI Juventus | Neto; Lichtsteiner, Barzagli, Rugani, Asamoah; Rincon, Hernanes, Marchisio; Pjanic; Dybala, Mandzukic.
XI Atalanta | Berisha; Toloi, Caldara, Masiello; Conti, Grassi, Kurtic, Freuler, Spinazzola; Petagna, D'Alessandro.