Miss no moment of the Gold Cup match between Nicaragua and United States.
Gold Cup

USA

United States

3
0

NCA

Nicaragua
Source: Streamable.com
FT | USMNT climbs to the top of Group B with only two minutes left on the clock. Two penalties were missed but Miazga raised triumphantly as hero of the night to defeat Lorente and claim the third goal with a fantastic set-piece header. USMNT's quarter final match will be against Honduras, El Salvador or Jamaica. That's all for tonight!
88' | GOAL! United States - Nicaragua 3-0. Miazga! USA has done it again! It's at the top of Group B. Zusi shoots a wondrous shot from a set-piece, and the Chelsea midfielder does a phenomenal job slamming the ball to the back of the net.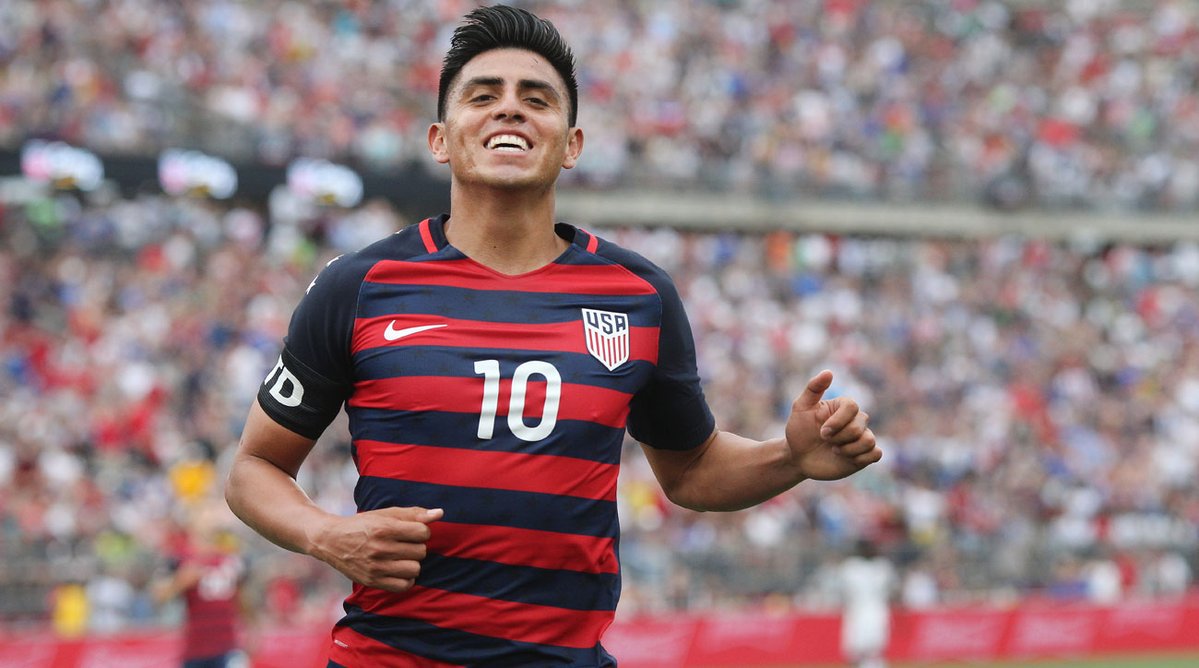 83' | Nicaragua seemed pretty content in letting USMNT have possession of the ball, and truth be told, if they don't produce any more stooge-like errors, they should be fine. But no, they can't! Copete slams Agudelo to the ground and gets a second booking. He's out and Nicaragua are left with 10 men!
79' | Lorente slides forward to punch away dangerously-looking cross, but slams straight into Morris. Both players are down and request medical attention. Time is ticking while both players try to get back on their feet.
73' | Wonderful effort from over 25 yards by Barrera after cutting in from his right! But Hamid denies Nicaragua to halve the deficit by deflecting the shot and then collecting the rebound.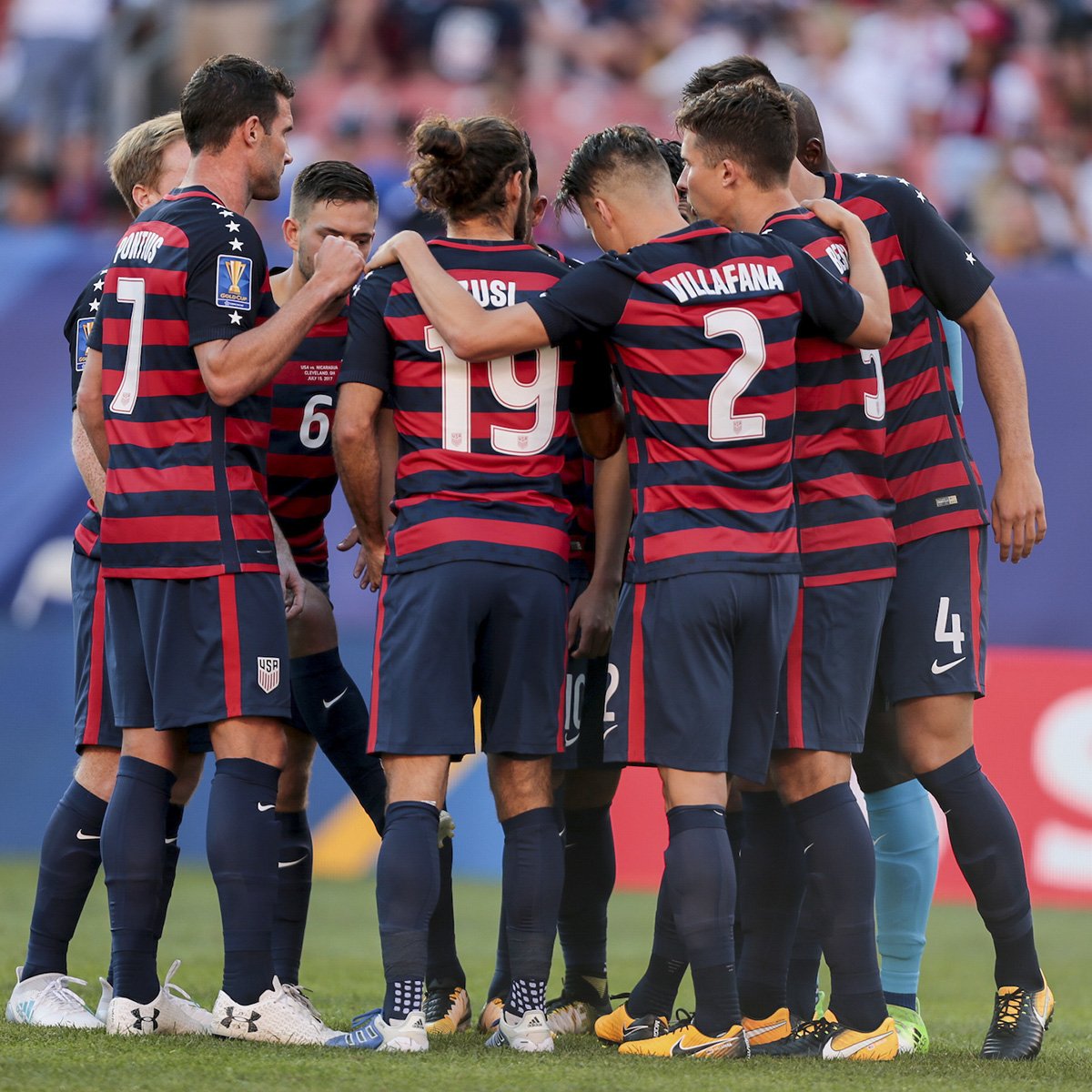 68' | There will be a lot of explaining to do after missing two penalties that would had taken them straight to the top spot of Group B. If no other goal is scored by USMNT tonight, a dreaded quarter final showdown will be played between United States and Costa Rica.
63' | ANOTHER PENALTY FOR USMNT! | And again it's guessed and deflected by the larger-than-life Lorente! Cadena concedes a second penalty after landing a nasty tackle on Bedoya, but Corona's weak (and frankly, lame) shot is deflected by the Nicaraguan goalkeeper.
56' | GOAL! United States - Nicaragua 2-0. Rowe! Careless, terrible passing from the Nicaraguan defence allows Dwyer to grab ahold of the ball and lay it off to Bedoya and from there to Rowe, who scores his first international goal after a lucky (for USA) deflection.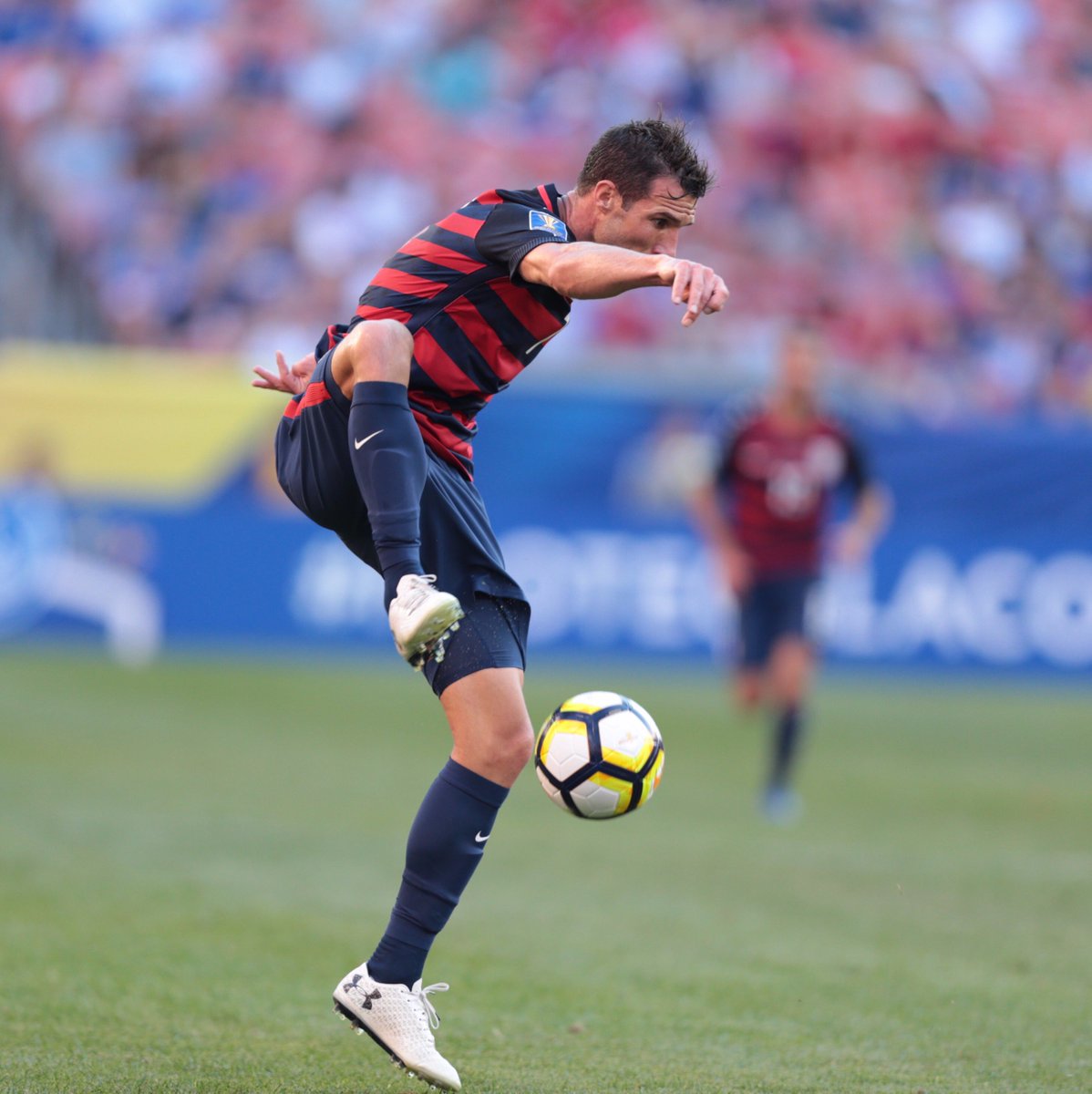 51' | MISSED PENALTY KICK! | Dwyer attempts a low right cross to score in each of his three appearances, but Lorente manages to parry the ball away.
50' | PENALTY! | A rather awful attempt at defending by Lopez dragged Dwyer down and awarded USMNT a penalty kick.
HT | Joe Corona has taken the lead for USMNT, but no one can say the USA squad has lived up to its fearsome Concacaf reputation. Nicaragua has been overwhelming at times and it's taken a lot to keep them at bay. We'll be right back!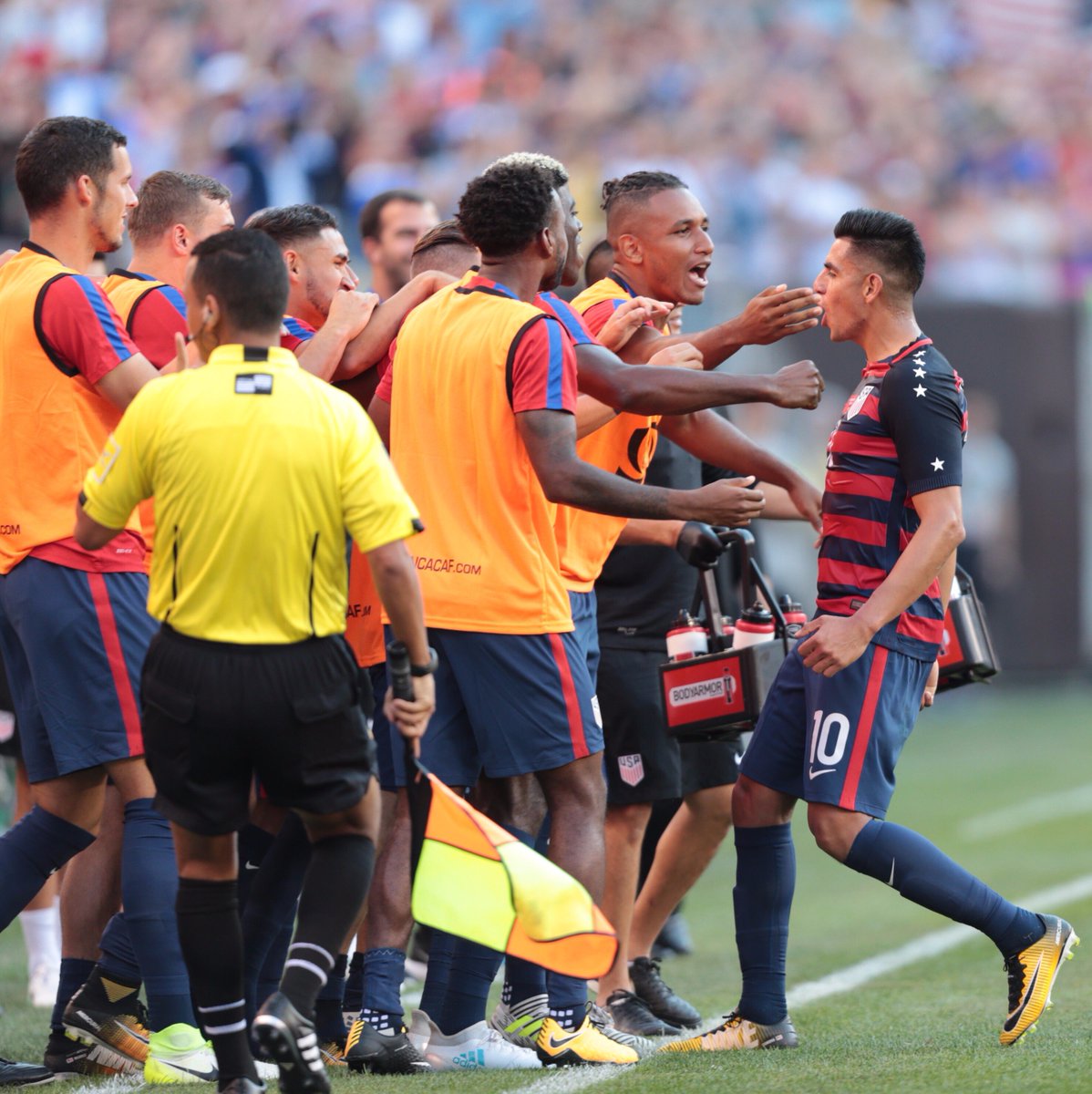 38' | BARRERA! 28-year-old Nicaraguan forward thumps a powerful shot that sails over Hamid's net.
36' | GOAL! United States 1 - Nicaragua 0. Corona! There's the opening goal everybody's waiting for! Bedoya sprints down the right wing and thumps a low cross that reaches Corona on the other side of the box. Corona shows some excellent tekkers to one-two the opposing defence and find the back of the net.
35' | Another thumping cross from USMNT wingers gets caught by Lorente. It dosen't seem the USA squad will beat the Nicaraguan goalkeeper tonight using that tactic.
30' | Signs of restlesness are beginning to show from the local crowd, as the Nicaraguan squad begins to show more enthusiasm in both possession and intent.
23' | Both teams have had decent opportunities to score the opening goal, but Barrera's volley sailed just wide and Zusi's tremendous effort was fired straight at the Nicaraguan goalkeeper Lorente.
17' | Now it's USMNT that get close to the opening goal of the night. Bedoya and Dwyer showed some great technique to receive the ball and fire away, but the rival defence block both efforts.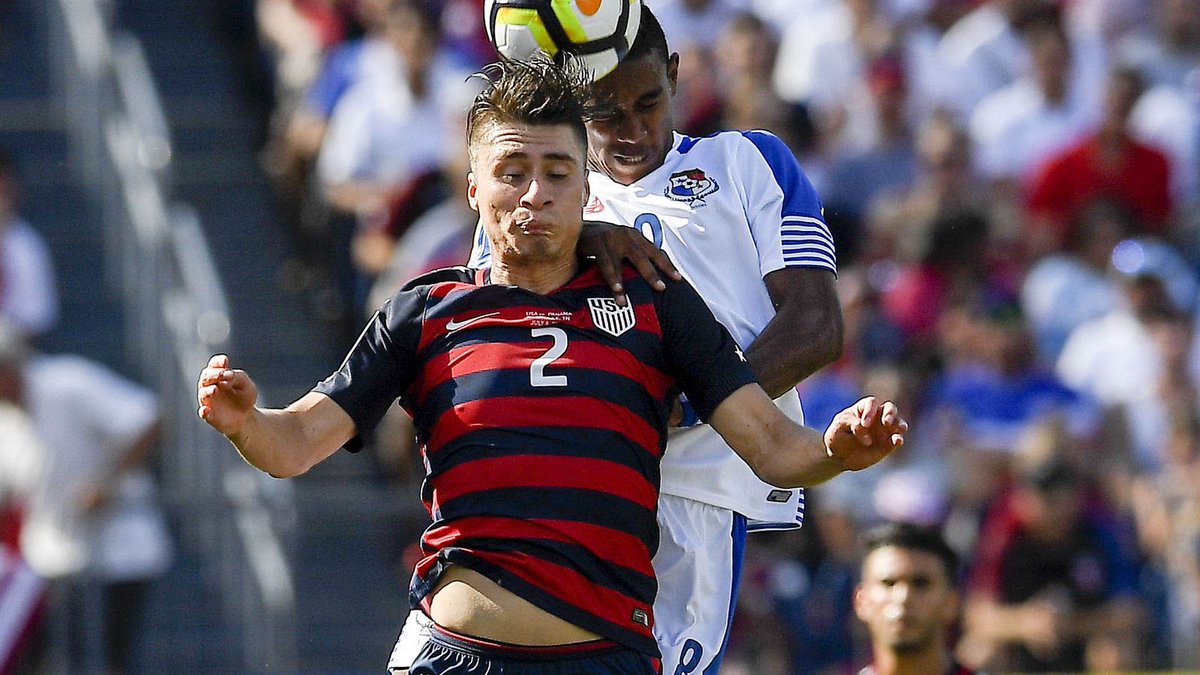 13' | There's the first chance of the night for the Nicaraguan team! A thumping cross from the right sails over USMNT defence, and then Galeano recovers the ball to send a whooping effort that drifts wide.
7' | USMNT is struggling to connect at this point of the game, which shouldn't really be a surprise considering the drastic change made to this game's lineup.
5' | Nicaragua has taken the initiative during these early stages of the match and look to pressure the USA squad right from the start.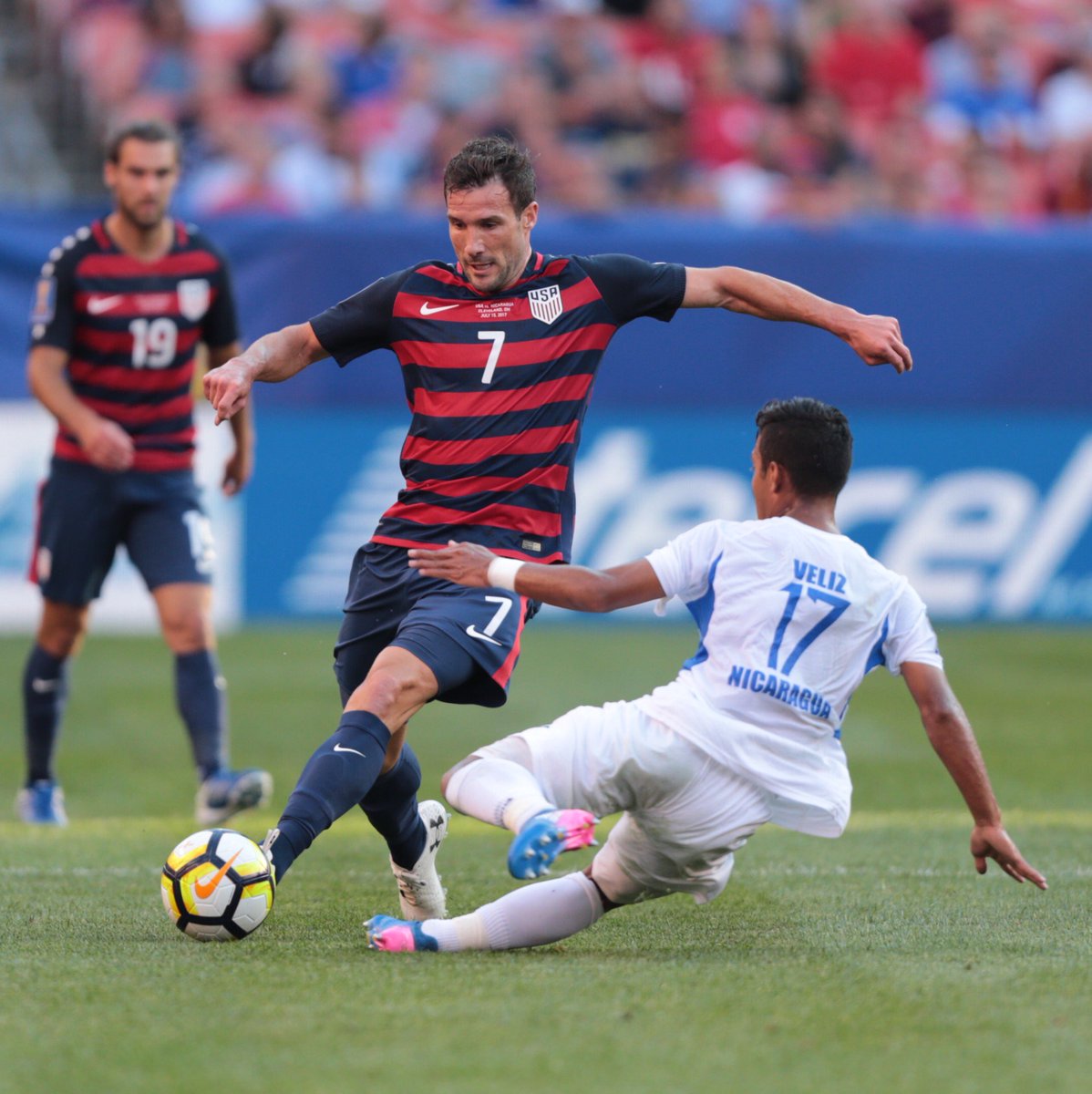 KICK OFF | Off we go to the third Gold Cup 2017 match for USMNT. 
USA XI | Hamid; Zusi, Miazga, Besler, Villafana; McCarty Bedoya, Corona, Rowe, Pontius; Dwyer.
Nicaragua XI | Lorente; Quijano, Rosas, Copete, Errington; Lopez, Cadena, Galeano, Garcia, Peralta; Barrera.
Nicaragua hasn't won any of its first qualifiers games in group B, but the USA squad still is in dire need to take three points back home to make it to the top of the table.