Miss no moment of the friendly between Real Salt Lake and Manchester United in our live blog.
Friendly

RSL

Real Salt Lake

1
2

MUN

Man United
Video source: Streamable.com
FT | And that's another friendly victory for Manchester United. They get a hard-fought victory over Real Salt Late, beating the MLS outfit 1-2. Goals were scored by Henrikh Mkihtaryan and new man Romelu Lukaku.
'84 | Man United haven't dealt with their opportunities well in this second half. Marouane Fellaini hands Anthony Martial the ball in a lot of space, but his unmarked shot flies a long way off target.
'78 | That should've been 1-3 United and the nail in Salt Lake's coffin. Pereira bends a perfect cross towards the far post and Chris Smalling is able to meet it, but his header is aimed over the bar.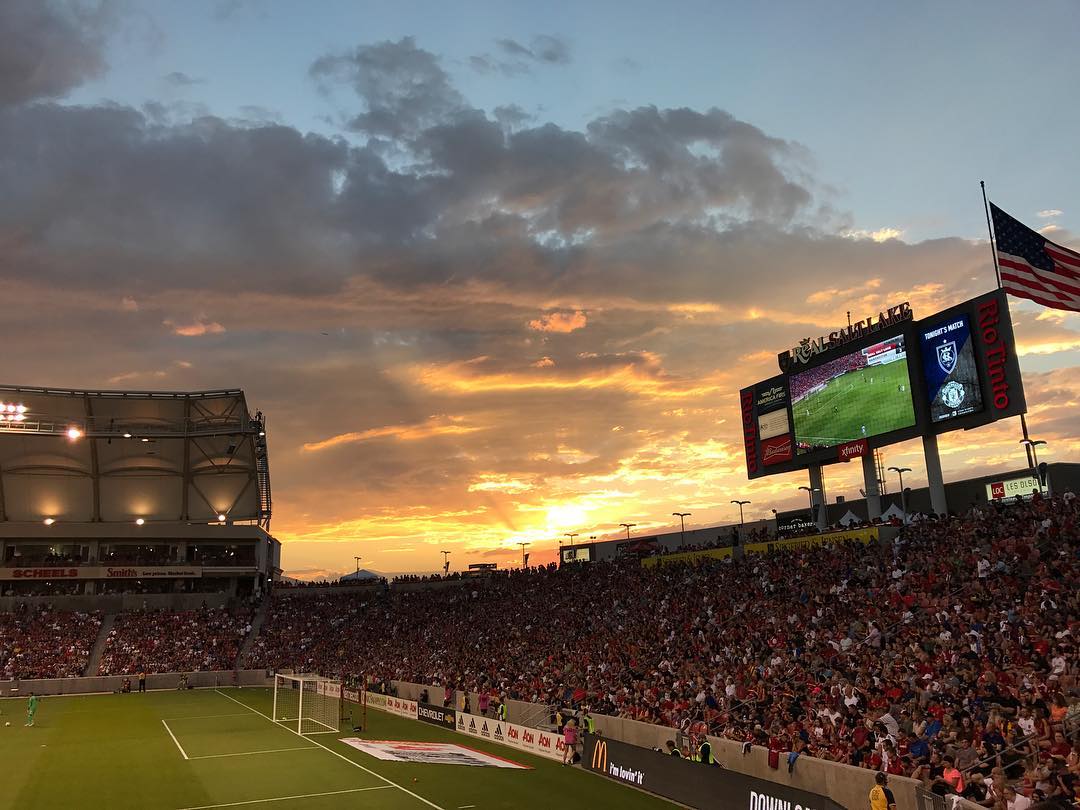 '74 | The biggest chance of the second half and it's gone Salt Lake's way! The ball is pulled back to the edge of the box where Mulholland is left in space to try a shot that flies just off the mark.
'71 | And then there are five more changes for Salt Lake, who have now swapped players seventeen times this game. It's one of the reasons why this game doesn't really turn into a captivating one.
'66 | RED CARD! | Someone really needs to tell Antonio Valencia that this is a friendly game... The Man United defender commits an unbelievable foul on Acosta and is sent off by referee Chapman.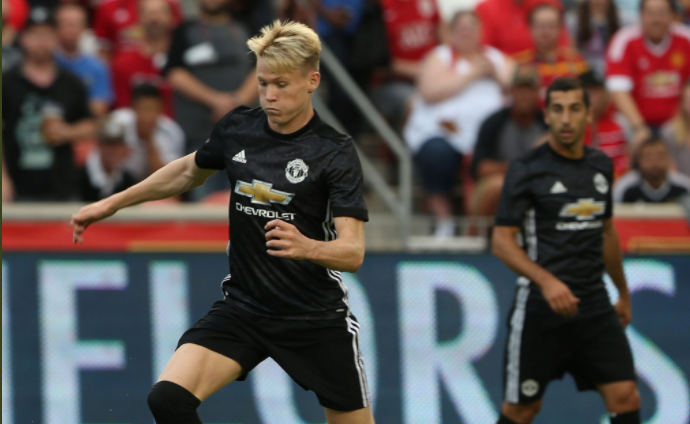 '60 | Juan Mata has picked up an injury and José Mourinho looks agitated. The United coach is forced into an unwanted substitution as Demi Mitchell comes on to replace the Spaniard.
'56 | And that's the first big chance for United in this second half. Andreas Pereira passes the ball to Anthony Martial who seems to take it past Maund, but the defender comes back to block out the shot.
'52 | The start of the second half has not been the most captivating. José Mourinho has made eleven changes at the break and the new players are still trying to work their way into this game.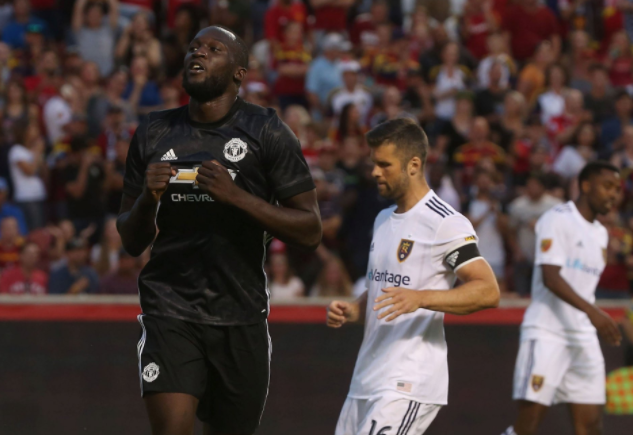 '46 | Second half XI Man United | Romero; Valencia, Bailly, Smalling, Darmian; Herrera, Fellaini, Mata; Martial, Rashford, Pereira.
HT | And that's as far as it goes in the first half. Real Salt Lake were the better team, but Manchester United were unbelievably effective in taking their chances as they lead 1-2 at the break.
'41 | Romelu Lukaku has opened his Man United account and he looks eager to add to it. He skips past Acosta and tries to surprise goalie Fernandez at the near post, but the shot flies wide.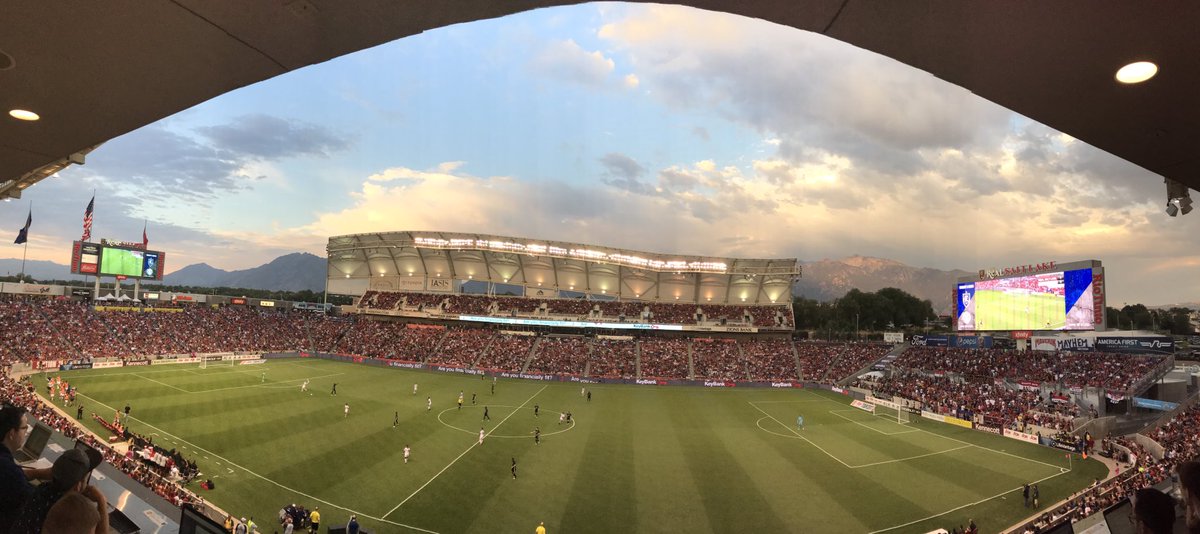 '38 | GOAL! | Real Salt Lake - Man United 1-2. Lukaku! And that's Romelu Lukaku's first ever goal for Manchester United! It's a quality one as he latches onto a Mkhitaryan pass, shakes off both Fernandez and Maund with one move of the body, before putting it into an empty net.
'35 | You'd think that the Salt Lake reserves would need some time to settle into this game, but they've picked up right where their teammates left off, pressing United back on their own half.
'31 | Salt Lake coach Mike Petke promise he'd do it and now the time has come: after thirty minutes he subs off the team he picked to start and replaces them with eleven new players.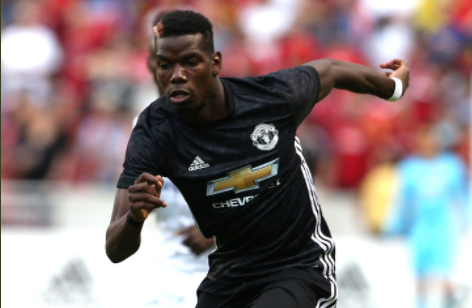 '28 | GOAL! | Real Salt Lake - Man United 1-1. Mkhitaryan! And it's all square right away after a delicious team move from Man United! Lukaku turns away from Sunday and picks out Jesse Lingard, who plays it through to Henrikh Mkhitaryan. With a cool strike, he finds the bottom corner. 1-1.
'23 | GOAL! | Real Salt Lake - Man United 1-0. Silva! Real Salt Lake dismantle Man United's defense again and this time they've made it count! Savarino wrongfoots two Man United defenders with a through ball towards Luis Silva, who places it into the net with the outside of the boot.
'19 | Salt Lake keep getting the opportunities early doors. Savarino and Plata combine nicely, but before the striker is able to pull the trigger he's slided off the ball by Jesse Lingard, who has gone all the way back to defend.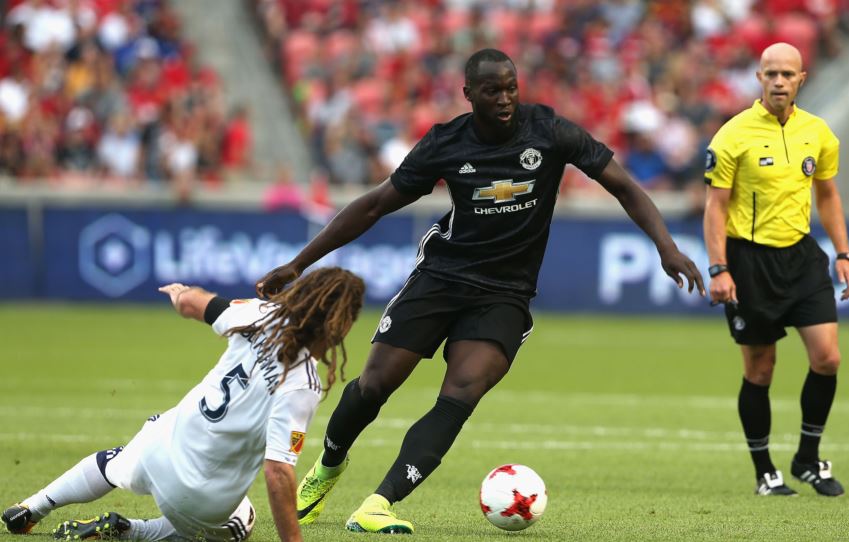 '16 | That's much better from the hosts. They brilliantly combine through the cente of the United defense as Silva picks out João Plata, whose attempt is saved by Joel Castro, who had some difficulties there.
'14 | Captain Carrick spills possession and Salt Lake break away in space and numbers. Luis Silva's pass towards Albert Rusnák is poor but he still gets the ball back and produces a shot that's saved by Castro.
'11 | Salt Lake have not been hiding themselves in these opening stages! Striker Luis Silva is driven to the wing, but he still manages to get in a good cross. Jefferson Savarino tries to reach out to the ball, but Timothy Fosu-Mensah is there to defend.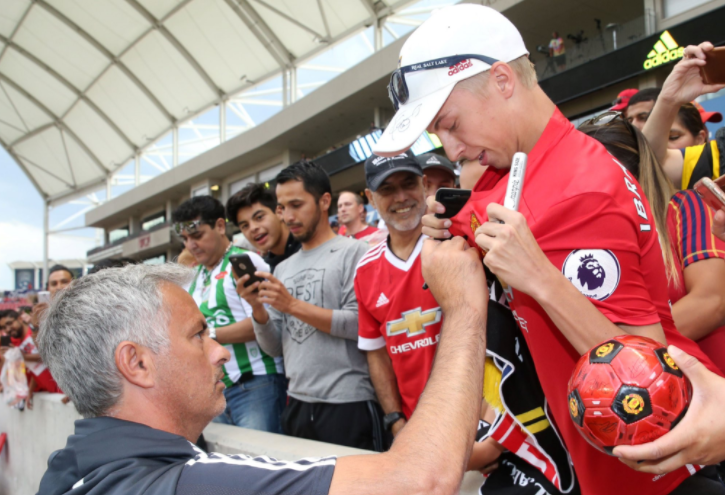 '6 | That's close for Salt Lake for the first time in this game. Albert Rusnák quickly flashes past Victor Lindelöf and tries to beat goalie Joel Castro, but the shot flies into the side netting.
'4 | Against Galaxy Man United already had the lead at this point, but Salt Lake look far more organised. How long will it take for Romelu Lukaku to score on his debut in the United starting XI?
KICK-OFF | Off we go at the Rio Tinto Stadium! Manchester United are underway in their second game during their American tour. Can they beat Real Salt Lake after they trashed LA Galaxy 2-5 two days ago?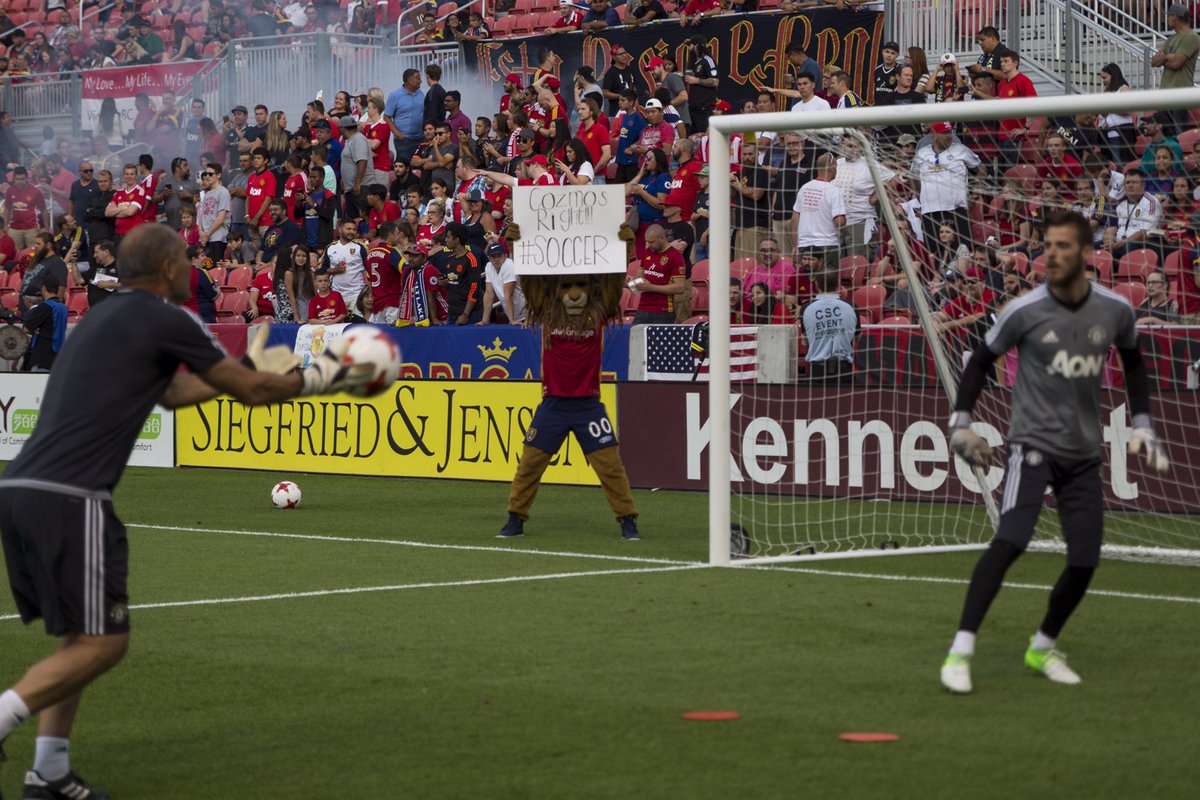 XI Salt Lake | Rimando; Beltran, Glad, Horst, Phillips; Sunday, Beckerman, Savarino, Rusnák, Plata; Silva.
XI Man United | Castro; Fosu-Mensah, Jones, Lindelöf, Blind; McTominay, Carrick, Pogba; Mkhitaryan, Lukaku, Lingard.