Keep up to date on the Premier League game between Brighton and Manchester City in our live blog.
Premier League

BRI

Brighton

0
2

MCI

Man City
Video source: Streamable.com
FT | Manchester City start their new season with an easy victory. It took them 70 minutes to get the first goal, but then they eased past promoted Brighton: 0-2.
'85 | The end of the game is in sight and Brighton aren't really trying too hard. Manchester City have the ball and play their way towards the end of the match and the first victory of the season.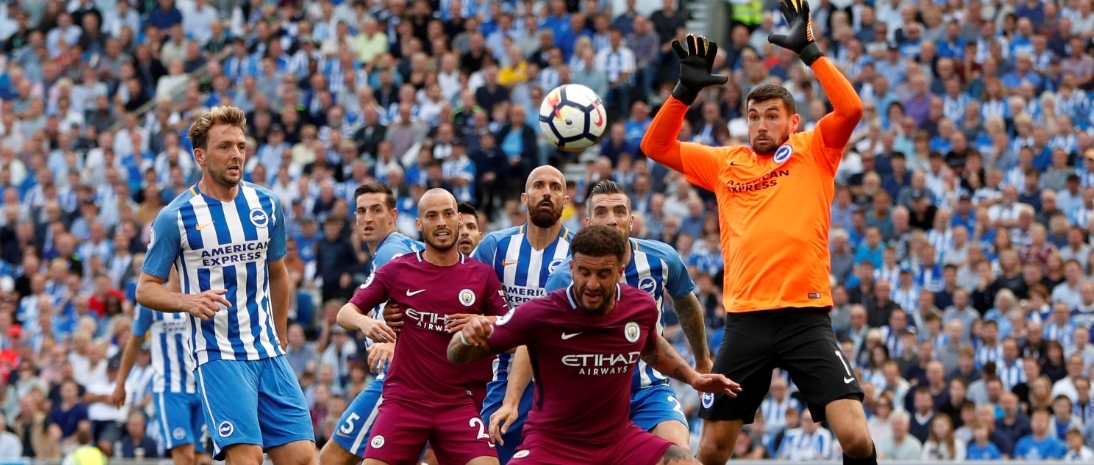 '81 | Murphy plays an exquisite pass towards Anthony Knockaert, who has some space and tries squeeze through two Man City defenders. He's tripped and begs for a penalty, but Oliver's not giving it.
'79 | Brighton are looking for a late goal to get the tension back in the game. Stephens bends a free kick into the box and almost reaches Pascal Groß, but Fernandinho is able to defend.
'75 | GOAL! | Brighton - Man City 0-2. Own goal Dunk! Manchester City have doubled their lead instantly! Fernnadinho swings in a fine cross from the right that's headed into his own net by poor Lewis Dunk.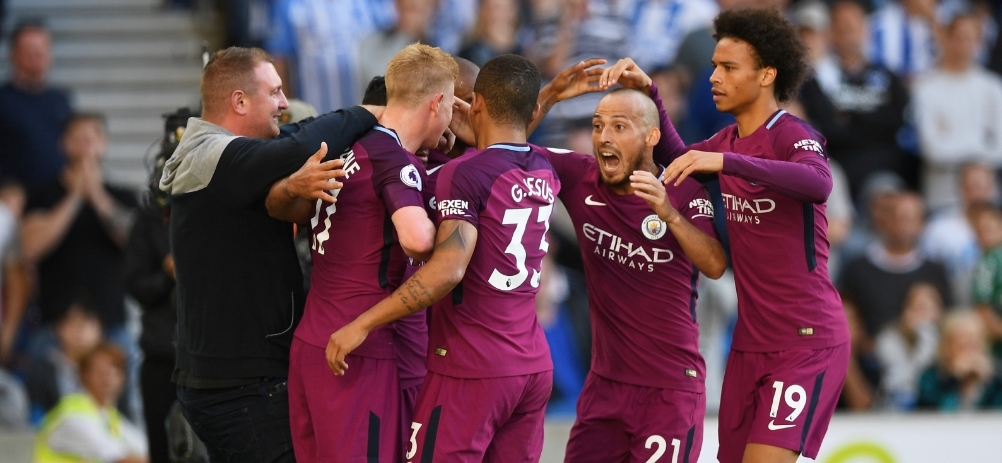 '70 | GOAL! | Brighton - Man City 0-1. Agüero! There it is! Finally Manchester City manage to break through as David Silva opens up the Brighton defense with a majestic pass towards Sergio Agüero, who puts the first goal of the night past Ryan.
'67 | The final quarter of this game is underway and things are starting to get awkward for Man City. Kevin De Bruyne gets in a shot that's handled by Dunk, but Oliver refuses to award a penalty.
'63 | Kyle Walker has been lively on the right wing today. The new signing gets forward again and swings in a low cross. Gabriel Jesus is trying to meet it, but the ball is snapped up by Ryan.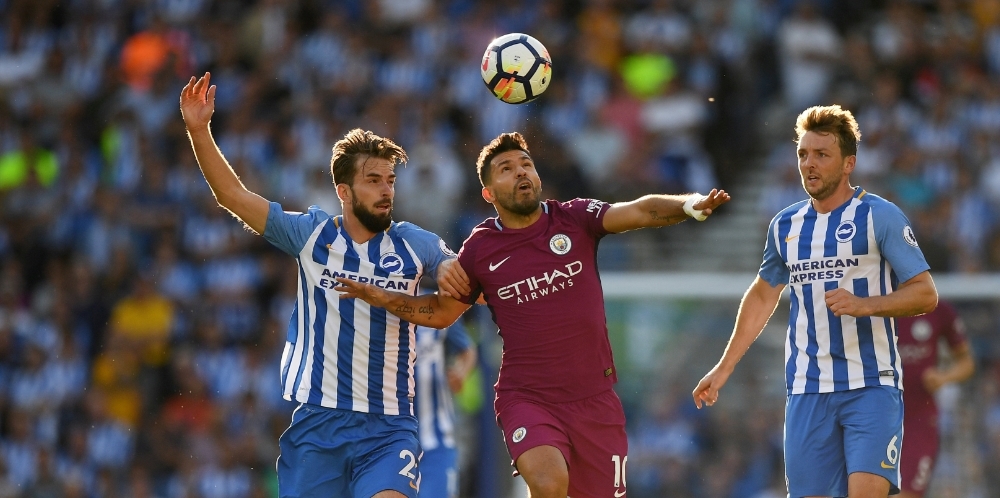 '59 | Brighton manager Chris Hughton probably feels that there are possibilities of even winning this game. Glenn Murray, last season's top scorer, comes on to replace Tomer Hemed. 
'57 | So close! Brighton put full pressure on Man City now. Ederson can't digest a corner kick as it drops nicely for Lewis Dunk twice, but both shots are blocked as Stephens fires a third attempt wide.
'55 | Man City have been the dominant force in this game, but Brighton show themselves now and then. The ball is hoofed into the box as Davy Pröpper goes up into the air. He beats Danilo to it, but his header drops on top of the goal.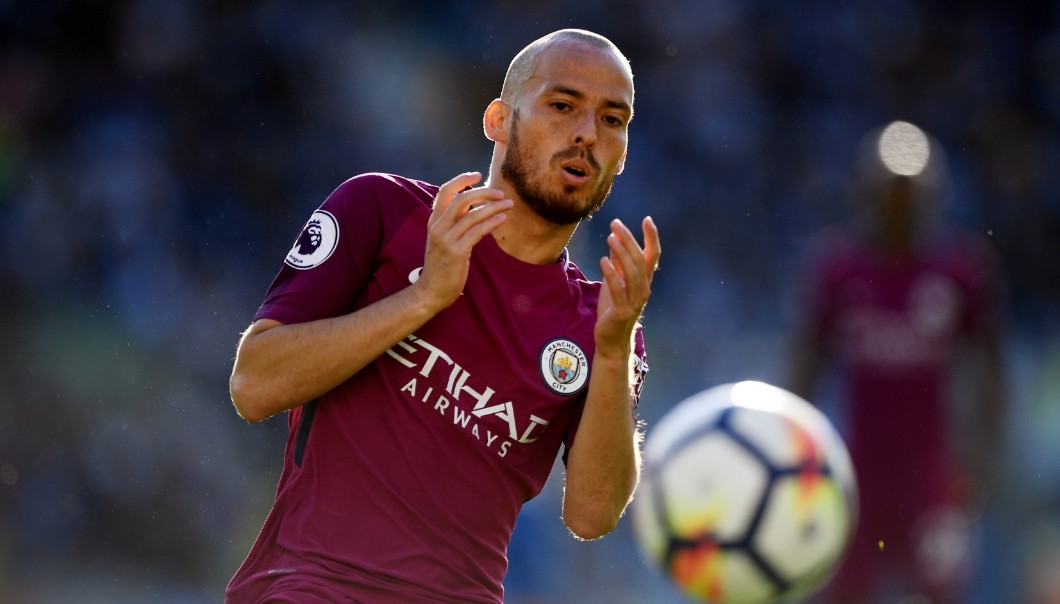 '52 | DISALLOWED! | Manchester City put the ball in the back of the net for the second time, but the goal won't stand once again. Fernandinho slips it through to David Silva who gave Gabriel Jesus the chance to poke home, but it's offside.
'51 | If you can't get through the passing way, there's only one option left: try your luck from distance. Fernandinho gets in a powerful drive from thirty metres out, but Matt Ryan saves.
'49 | Brighton's wall still stands firmly in front of their own goal. Gabriel Jesus tries to work out a one-two with Sergio Agüero through the heart of the Brighton defense, but Lewis Dunk is able to interfere.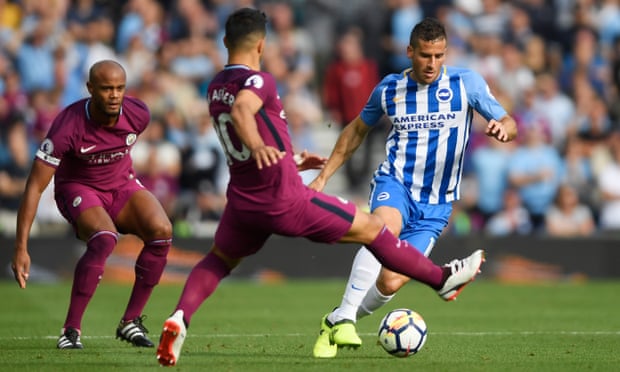 HT | It's half-time and the Brighton supporters greet the half-time whistle as if they've won the game. Can you really blame them though? Brighton have had 24% possession and one shot on target, and yet they still haven't conceded!
'45 | Brighton win a free-kick on the right hand-side of City's half now, but the following header is easily caught by Ederson. Nonetheless, their first attempt on goal, and a reason for the crowd to make some noise.
'34 | Excellent save from Ryan now as Jesus tries to put it past him again, but the Australian is in the way and the follow-up goes wide of the goal. Brighton are surviving so far.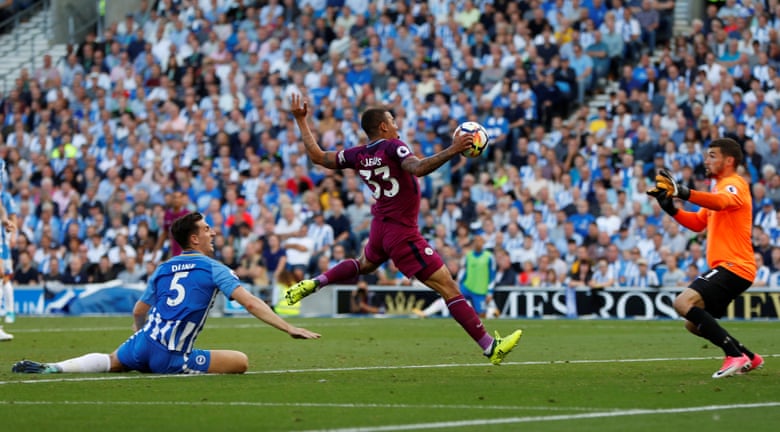 '28 | Gabriel Jesus manages to put the ball into the Brighton goal now, but the referee had spotted he put it in with his hand after the ball hit his chest. A really good call by the ref, who's booking Jesus after he received some treatment following a clash with Burnley goalie Ryan.
'20 | It's clear who are dominating after 20 minutes of play: Man City have had 76% of possession and managed to take off two shots, whereas Brighton are yet to shoot at all.
'6 | Brilliant play now from Jesus, who lobs the ball over Dunk's head and runs into the area before sidefooting a low cross that is deflected behind for a corner.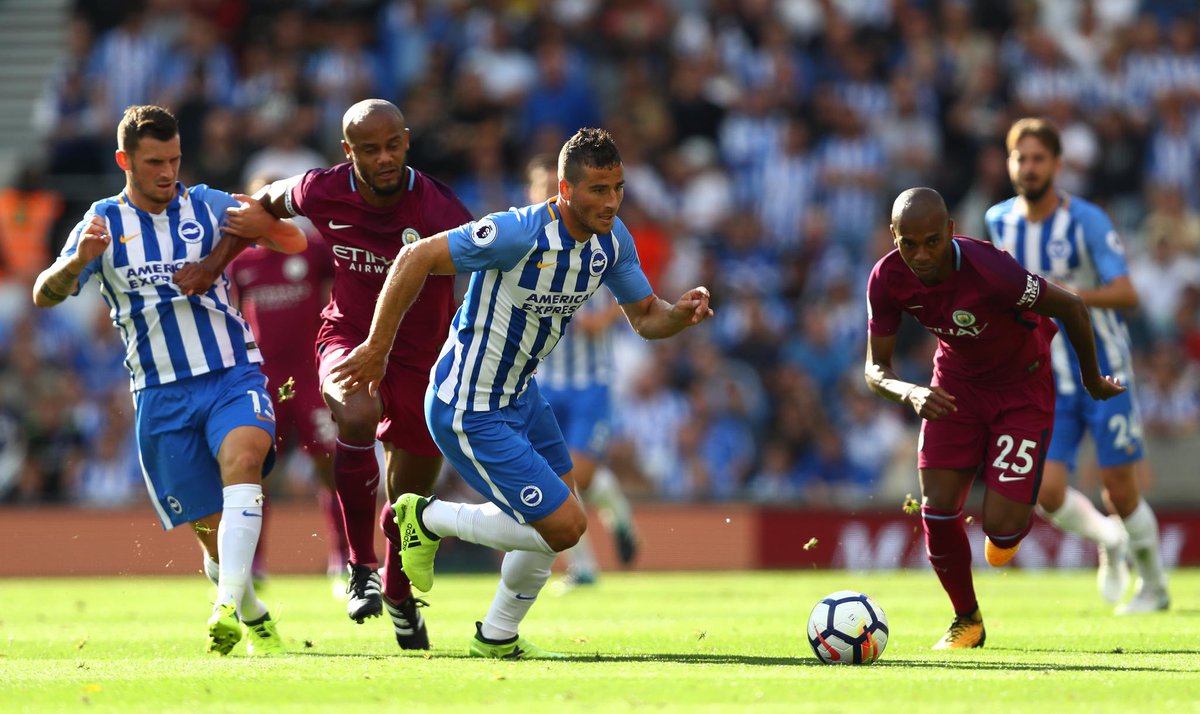 KICK OFF | We've kicked off for the start of the first half!
XI Burnley | Ryan; Bruno, Dunk, Duffy, Suttner; Brown, Pröpper, Stephens, March; Gross; Hemed
XI Man City | Ederson, Walker, Kompany, Otamendi, Stones, Danilo, Fernandinho, De Bruyne, Silva, Jesus, Agüero