Keep up to date on the DFB Pokal game between Chemnitzer FC and Bayern München in our live blog.
DFB Pokal

CHE

Chemnitzer

0
5

BAY

FC Bayern
FT | Bayern Munich advances to the next round of the DFB Cup, after beating 3. Liga club Chemnitzer with 0-5.
'89 | GOAL! Chemnitzer - FC Bayern 0-5. Hummels! Mats Humels sends the ball in the net after a corner. He delivers a rocket header after a corner.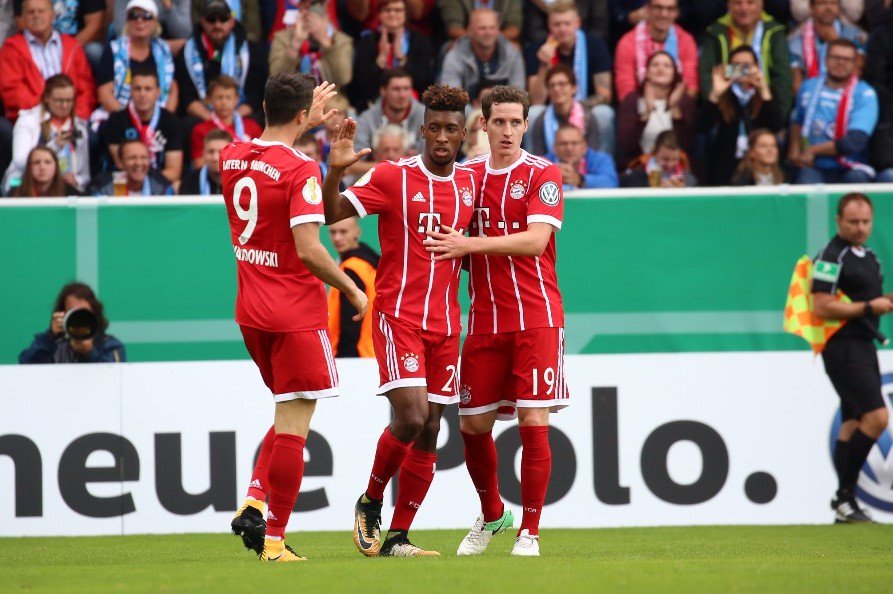 '79 | GOAL! Chemnitzer - FC Bayern 0-4. Ribery! Again a free kick on a promising position. It is Ribery who tries to shoot the ball passed Kunz and he succeeds! What a stunner!
'77 | That is a promising attack by Chemnitzer, but they fail to make it really difficult for Bayern goalkeeper Ulreich.
'75 | Tolisso is the most expensive player that has ever played for a German club. The club from Munich has payed a €37 million fee to his former club Lyon.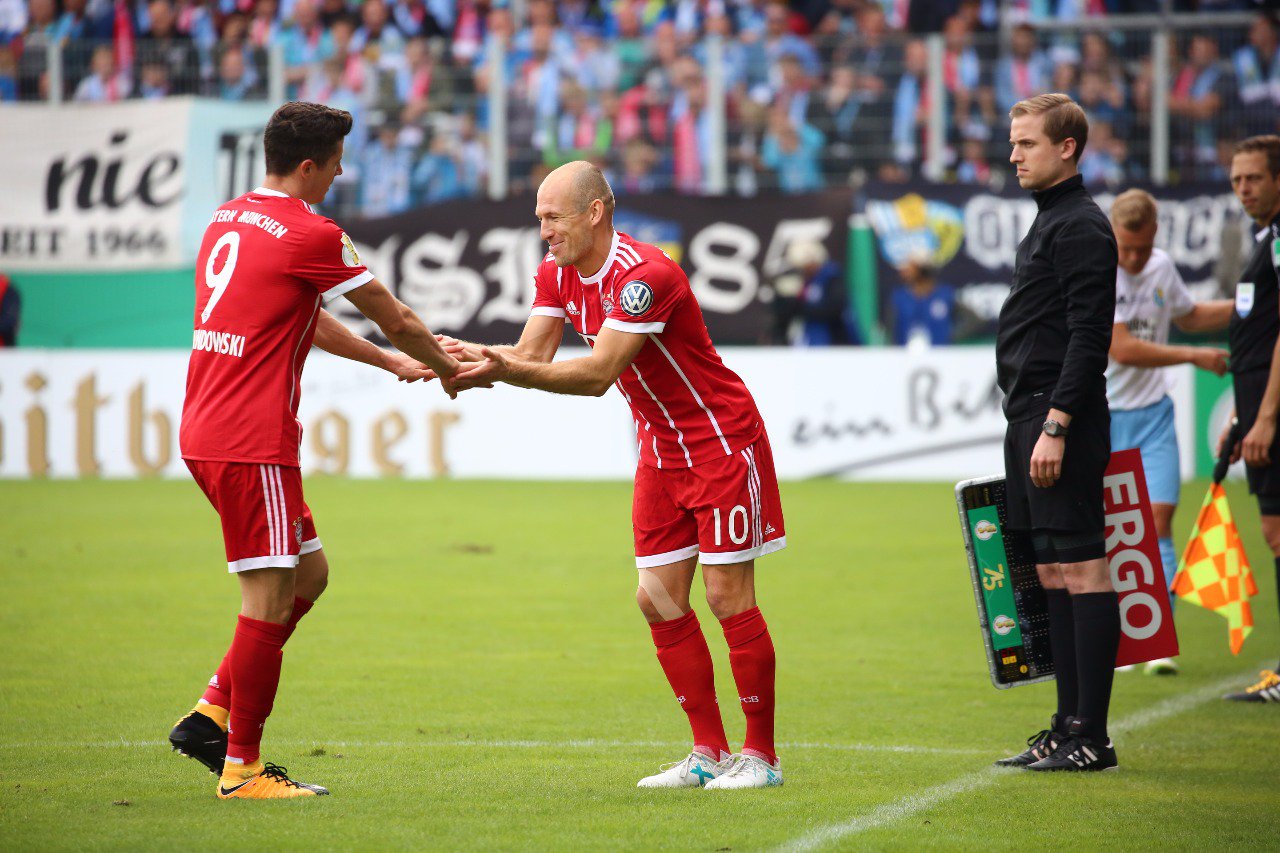 '63 | Robben and Alaba both make their entry after injuries. They enter the pitch for Rafinha and Lewandowski.
'60 GOAL! Chemnitzer - FC Bayern 0-3. Lewandowski! Great multi-pass attack in the penalty area of Chemnitzer, which is finished by the Polish striker.
55 | A double oppertunity for Chemnitzer! 
51' | GOAL! Chemnitzer - FC Bayern 0-2. Coman! Top class counter attack by Bayern. As they react fastly after an attack of Chemnitzer, Ribery sends a beautifull long pass to Coman, who finishes in an easy fashion.
46'| Again a great save from Kunz. He has an answer to the shot of Thomas Müller. Bayern continuing in the same manner as before the half-time.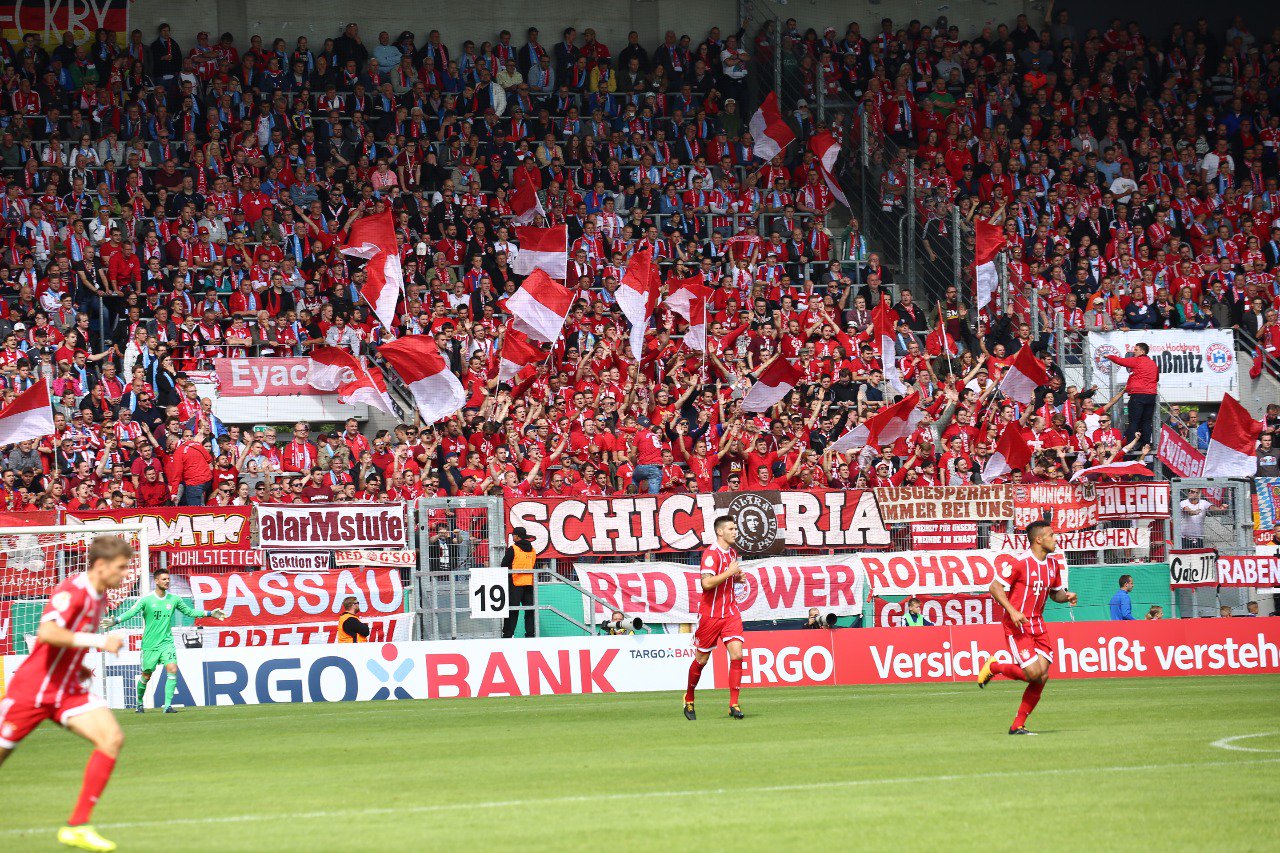 HT | Bayern leads with a one goal difference due to a goal by Robert Lewandowski. The club from Munich has complete control over the match, but has not been able to find the net more often.
'47 | High cross by Coman and on the corner of the penalty area, Ribery fires a ball at the goal. Kunz was just able to save it. 
'42 | After a nice through-ball, Kimmich shoots but his effort is way off target. Ribery is not happy as he was open and expected the ball from Kimmich. 
'32 | Lewandowski on the sidelines for medical treatment. He suffers from a small cut, but must able to continue.
'28 | Chemnitzer is forced to perform a substituation. Grote replaced by Trinks, after suffering from a hamstring injury.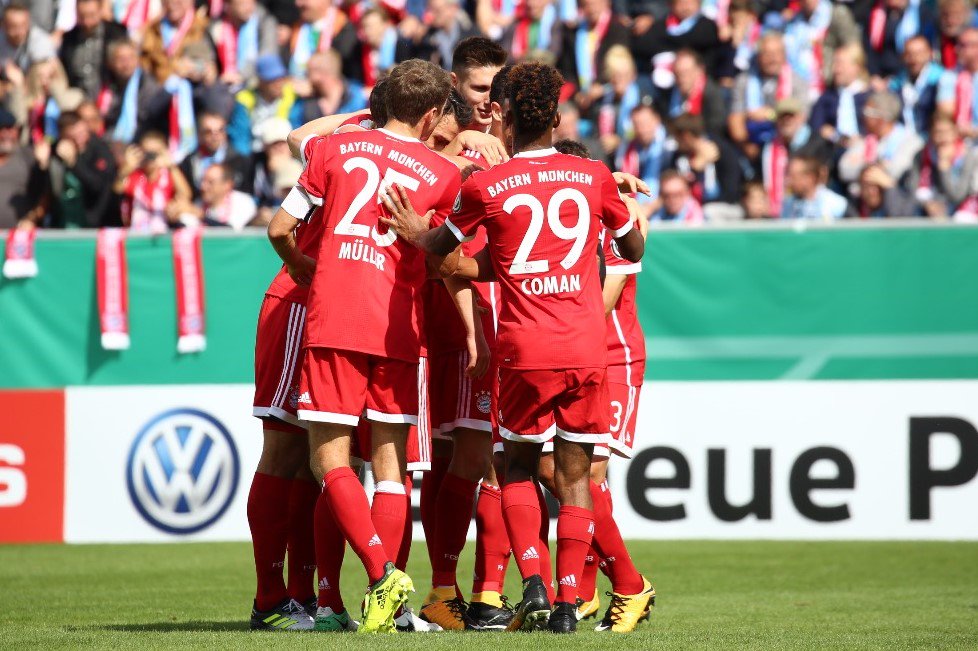 '20 | GOAL! Chemnitzer - FC Bayern 0-1. Lewandowski! After a free kick on a dangerous spot, Lewandowski shoots. His kick is reflected by the wall en leaves Kunz unable to save.
'15 | Bayern has possesion but has difficulties with creating chances. Patience is required as Chemnitzer will not accept an easy walk-over.
'7 | Two fast shots on target of FCB. The first attempt was from a difficult angle by Coman, the second one was a shot from distance by Müller. Both shot were reflected by Chemnitzer goalkeeper Kunz. 
'3 | First attempt of the match by Bayern. Lewandowski's header misses target!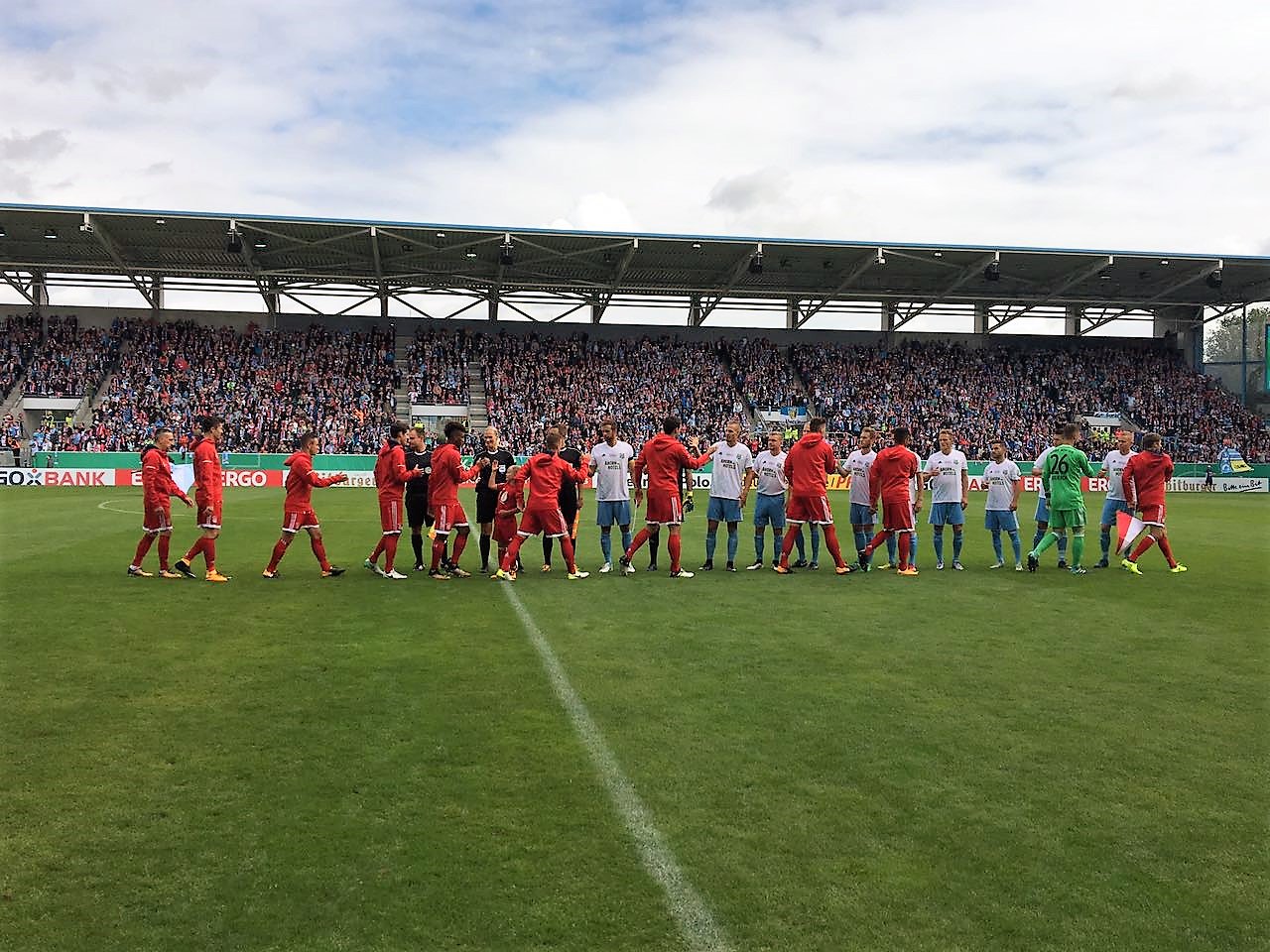 KICK-OFF | And the match has started! Bayern coach Carlo Ancelotti wil be relieved that key players Arjen Robben en David Allaba can take place on the bench after both being injured for a while.
XI Chemnitzer | Kunz; Trapp. Endres, Scheffel; Reinhardt, Koch, Leuteneker, Aydin; Grote, Frahn, Hansch. 
XI FC Bayern | Ulreich; Kimmich, Sule, Hummels, Rafinha; Rudy, Tolisso, Müller; Ribery, Coman, Lewandowski.
Welcome to our live blog for the first round DFB-cup game between Chemnitzer and FC Bayern. The FCB will be confident to win against the 3. Liga club, having risen the German Super Cup after beating rivals Borussia Dortmund.