Keep up to date on the 2018 WC Qualifier between Portugal and Switzerland in our live blog.
2018 WC Qualifier

POR

Portugal

2
0

SUI

Switzerland
Source: Streamable.com
FT | Portugal is in the World Cup Russia 2018! Ronaldo seems upset at not being able to score but very happy to be in what could be his final World Cup. Portugal qualify as group winners, while Switzerland will have to settle for play-offs. Thanks for joining!
'90 | The referee indicates three minutes of added time as Portugal fans already celebrate a big win for their side. Ronaldo and company have not been on their very best tonight, but scored and that's what matters in the end.
'87 | Switzerland is seeing a little bit more of the ball now, but the legs are heavy and ideas seem to fizzle. Meanwhile, Madonna is enjoying the match from the stands after enlisting her son in the Benfica academy.
'83 | A real disappointing showing from Switzerland tonight and very, very few to offer in an attacking sense. That is usually well when keeping the opposition out, but that has not been the case and will have to try their luck at playoffs. The visiting fans mood is darkening by the minute. 
'80 | What are you doing, Ronaldo? The Portuguese man is sent completely alone with a throughball, but instead of punishing Sommer with a hard shot, decided to play it fancy and losed the ball. Moments before, Pepe thunked an attempt but Sommer prevented the third goal.
'76 | RONALDO! So, so close for the Real Madrid superstar to get his name in the scoresheet. Perfect cross from Silva that CR7 barely fails to connect. Portugal looks a lot more dangerous at the moment.
'71 | Eliseu is subbed for Antunes to make his way into the pitch, and moments before Dzemaili and Mehmedi walk out for Zuber and Embolo. Time is running out for Switzerland, that will go on to play-offs. Not a lot going on now in term of chances.
'67 | CHANCE! Huge chance for the visiting squad! A counterattack allows Shaqiri to let loose a thunderous shot that is deflected by Seferovic as he attempted to fool Rui Patricio. But the attempt sails too far from the far post.
'63 | Portugal is more than deserving of their advantage, but the ticket to the World Cup is not completely purchased with a little less than a third of the match to play.
'60 | Switzerland now needs two goals to even the score and that seems harder as time goes by, specially now that frustration sky-rockets and tugs, pulls and kicks become the norm of the game. The Estadio da Luz is a 'fiesta'!
'57 | GOAL! Portugal - Switzerland 2-0. André Silva! Delicious football from the Portuguese team. Bernardo Silva receives a phenomenal through-ball and crosses perfectly for an easy tap in, where André Silva makes a mess of the attempt, but finally regains the ball and pushes it across the line.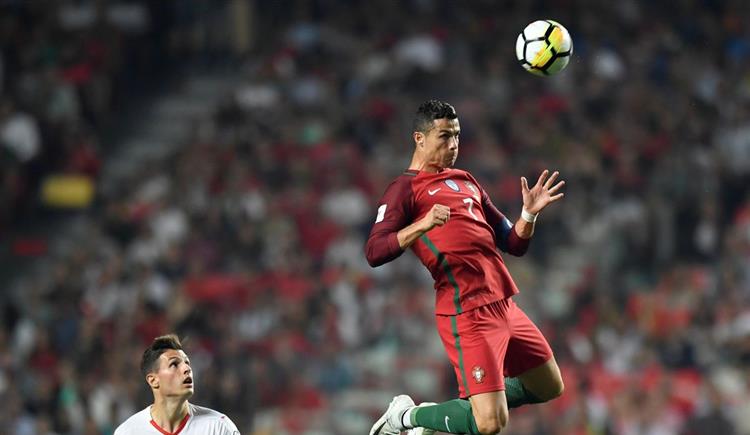 '51 | SAVE! Liechsteiner is slammed as he sprinted close to the right flank, and from the resulting set-piece Shaqiri thumps a shot straight at Rui Patricio's right post. Easy save for the Portuguese keeper, but at least is an attempt.
'47 | We're back underway with the second half of this crucial match. Swtizerland need a goal, as a draw will secure them a place in next World Cup. But they at least need to shoot at goal, something they haven't done so far.
'44 | For the first time in all the campaign, the Portuguese side are top of Group B and gloriously making its way into a spot in Russia 2018 as the Swiss feel the frustration. Portugal leads at the interval thanks to an unfortunate own late goal.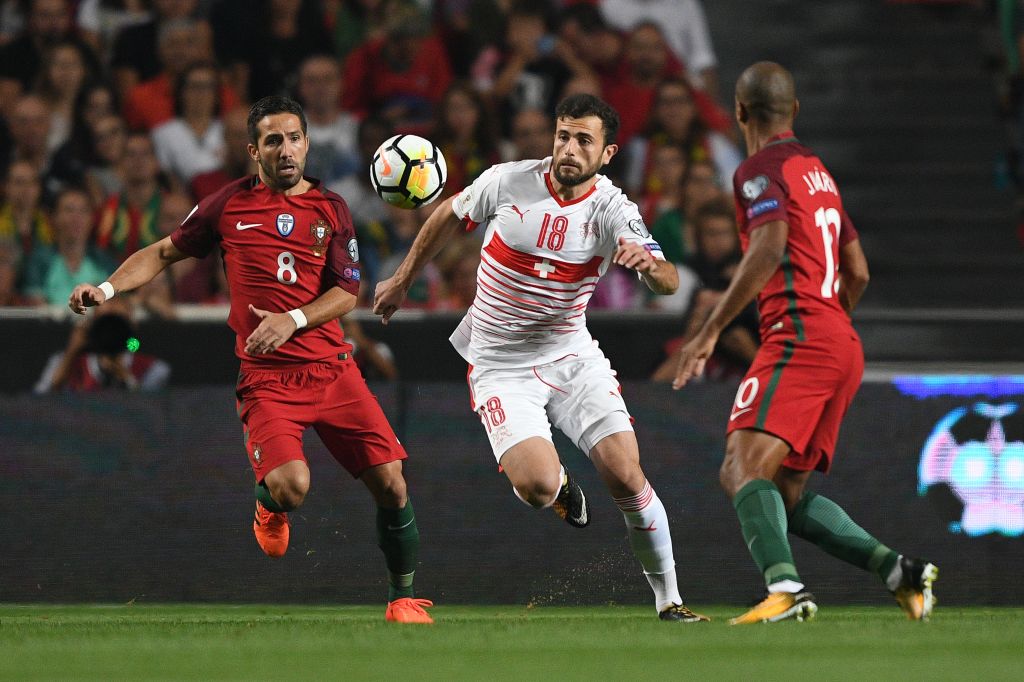 '41 | GOAL! Portugal - Switzerland 1-0. Djourou (OG)! A scruffy as a goal can be. The ball is whipped across the box where Sommer, Djourou and Joao Mario clash. Sommer nudges the ball with such bad fortune it bounces off Djourou's feet and bobbles off over the line.
'35 | Penalty shout for Switzerland, as Seferovic was clipped from behind and sandwhiched to the ground. Difficult decision for the referee, but finally decided against the spot kick.
'32 | SAVE! | There's the first important chance for Portugal as Andre Silva smashes a venomous shot that is barely deflected by the Sommer. Ronaldo had tumbled to the ground after an alleged challenge and everybody was expecting a set-piece kick.
'27 | The first half is flying by at this point of the game -and Portugal knows it! Remo Freuler walks away with a yellow card after a harsh handball signalled by the referee.
'25 | OUCH! Andre Silva slams down Djourou with a very, very late tackle. No card. It would have easily been a yellow and potentially a red card. Only goes to show how much is at stake in this game.
'21 | The game is not going for Portugal at the moment. Most attempts to find Ronald have not been succesful, and time is running against the red shirts. Ronaldo is not looking happy with his teammates.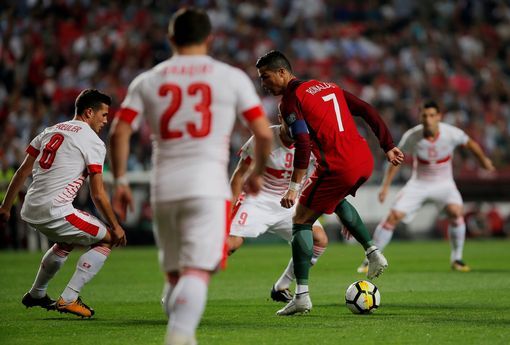 '17 | Aside from the occasional cross or long range effort, the game is going pretty much as expected. Portugal is pressed to score, while Switzerland is content to sit back and counter down the flanks.
'14 | The visitors have taken the initiative and are pressuring the Portuguese side very well with constant crosses and attacks on the wings. But Portugal manages to weather the storm and are back with the ball.
'10 | It is already looking like the Ronaldo show. The Real Madrid superstar demands the ball at every possible moment.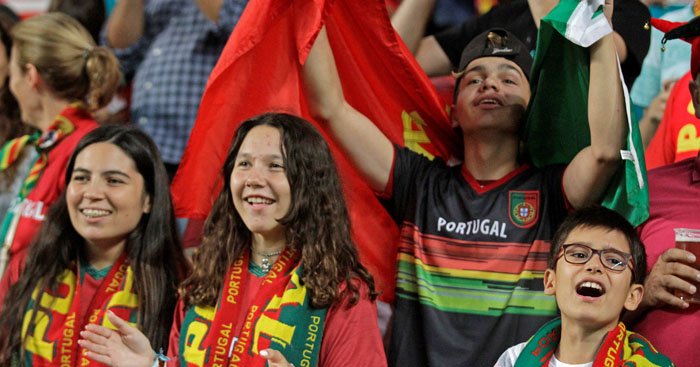 '7 | SAVE! | Shaqiri slams an opponent and gives away a needless free kick. Although the set-piece came to naught, Silva received the ball and thumped an uncomfortable shot that was kept out by Sommer.
'3 | The visitors are surely not holding back in what appears to be an attack-minded formation. There is no doubt that Switzerland have been extremely solid this campaign, but tonight's match is a very different one.
KICK-OFF! European champions get us underway at the Estadio da Luz.
Warm-up is over and the teams are marching down the pitch for official pictures and national anthems!
Switzerland sports a lot of quality as well, and we're talking about Admir Mehmedi of Bayer Leverkusen and Stoke's City ace Xherdan Xhaquiri (who's also celebrating his birthday today!) Talking about presents.
Bearing that in mind, the Real Madrid man is only one yellow card away from automatic suspension, and that could had been a reason for his being benched last match.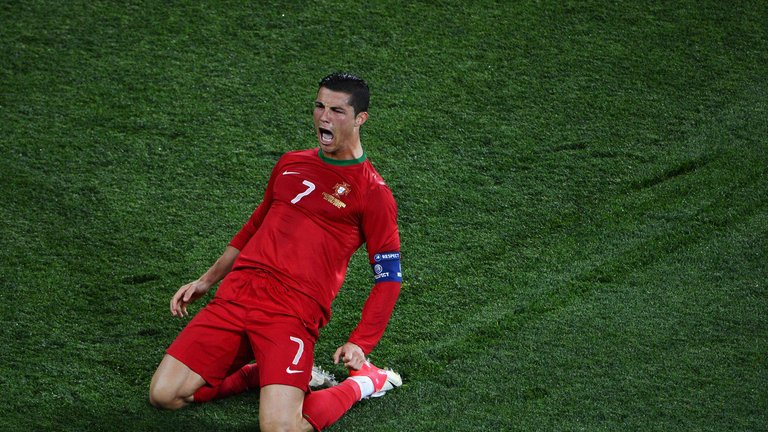 This could be an important chance for Ronaldo to continue making history, as the superstar has scored 79 goals in 146 matches and is only two goals short of being third on the all-time list of international scorers! Only Ferenc Puskas and Ali Deai remain out in front.
Portugal XI | Patricio; Cedric, Pepe, Fonte, Eliseu; Carvalho, Moutinho, Bernardo, Joao Mario; Andre Silva, Ronaldo
Switzerland XI | Sommer; Lichtsteiner, Schar, Djourou, Rodriguez; Xhaka, Freuler; Shaqiri, Dzemaili, Mehmedi; Seferovic