Keep up to date on the Champions League game between AS Roma and Shakhtar Donetsk in our live blog.
Champions League

ASR

AS Roma

1
0

SHA

Shakhtar
FT | Away goals see Roma through, Shakhtar are out! The Italians showed how to defend, completely dismantling Shaktar's front line.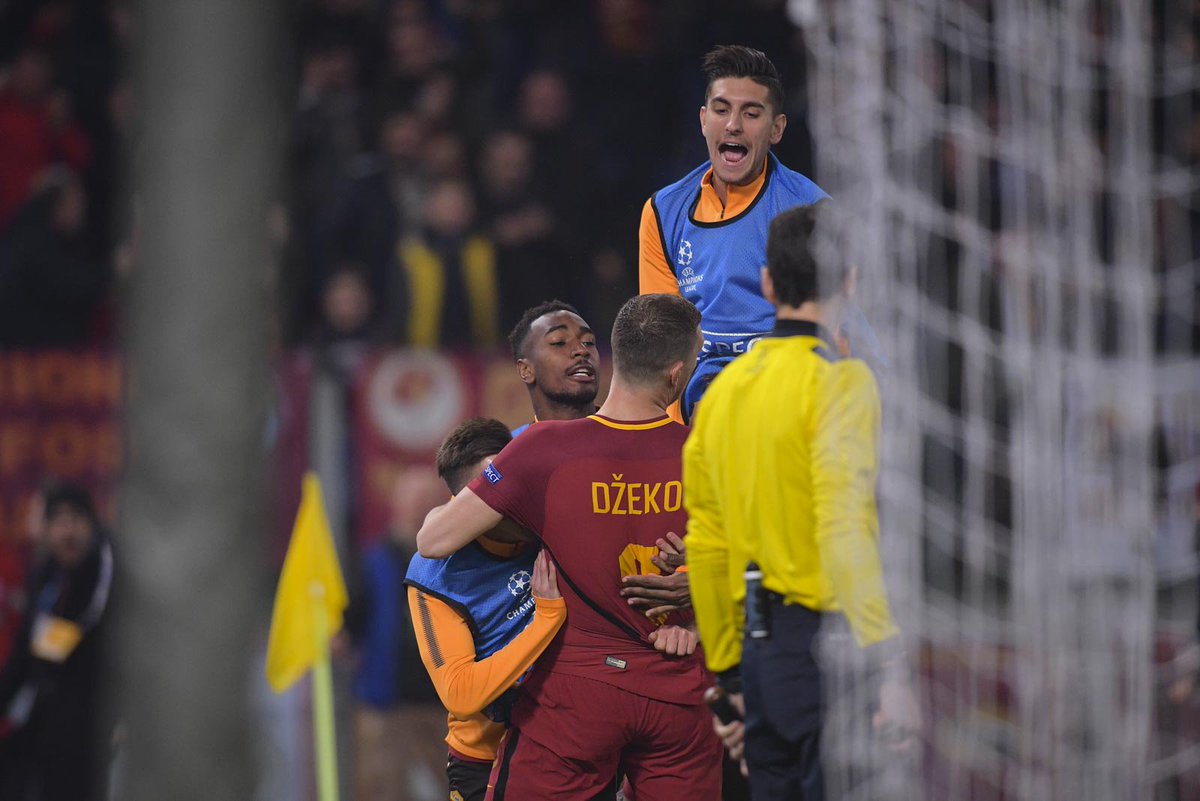 '89 | Roma try to win some time and make a change. El Shaarawy comes on, Dzeko makes way for him. This could be one of his most important goals in his career.
'84 |  Even with one man down, Shakhtar push forward and are looking for a goal that would secure their spot at the last eight. Roma seems a bit fatigued. 
'80 | Unsavoury scenes! Two frustrated Shakhtar players assault a ballboy, one throwing him over the boardings even. After a scuffle with the Roma players, Ferreyra is booked.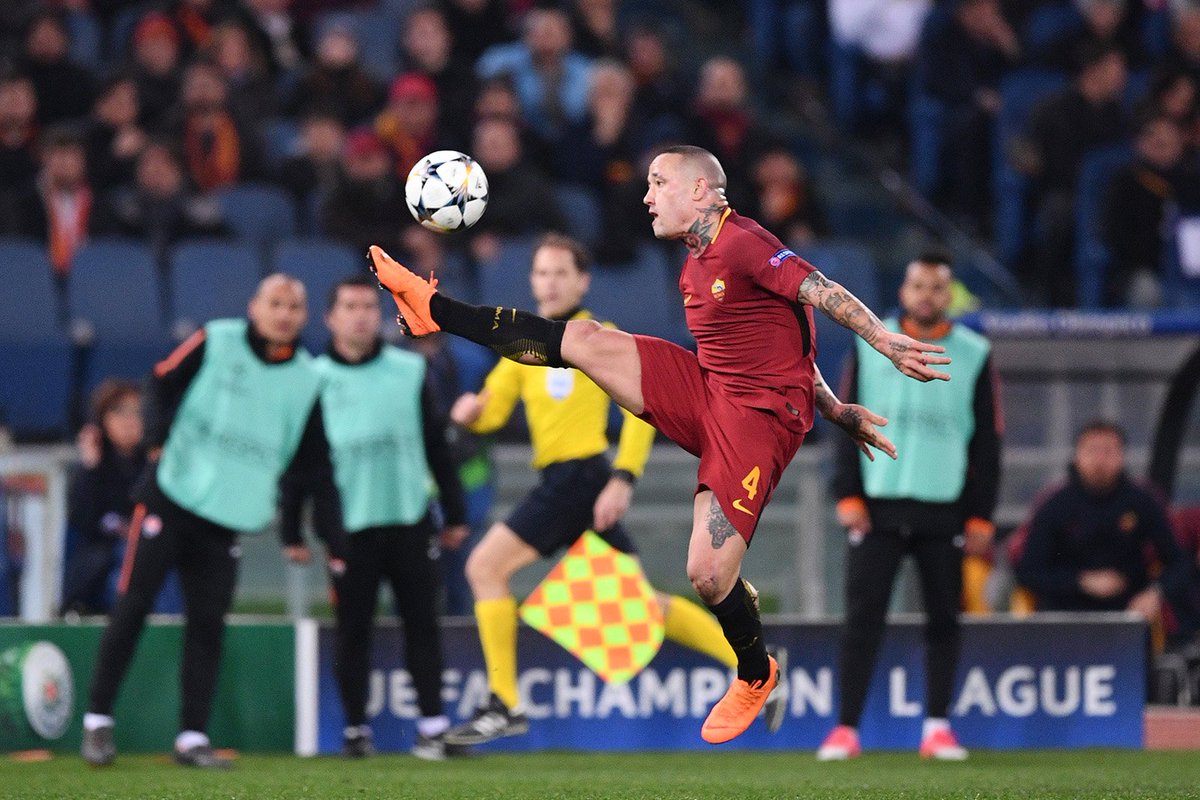 '78 | Red card! Dzeko gets in front of Ivan Ordets and has only Pyatov to beat. The Shakhtar defender takes the striker down by tugging his shirt and is inevitably sent off.
'74 | Dzeko runs wide and plays a perfectly weighted flat pass to Gerson inside the box. Instead of blasting at goal in one instance, the Brazilian decides to control it, which gives a defender the chance to steal it. That was a good opportunity, though.
'71 |  Perroti's second half has been incredible. He's active, he wins his challenges and most importantly, the Shakhtar defenders aren't able to get a hold of him. The Roma forward is fouled and Stepanenko is awarded a yellow card for his challenge.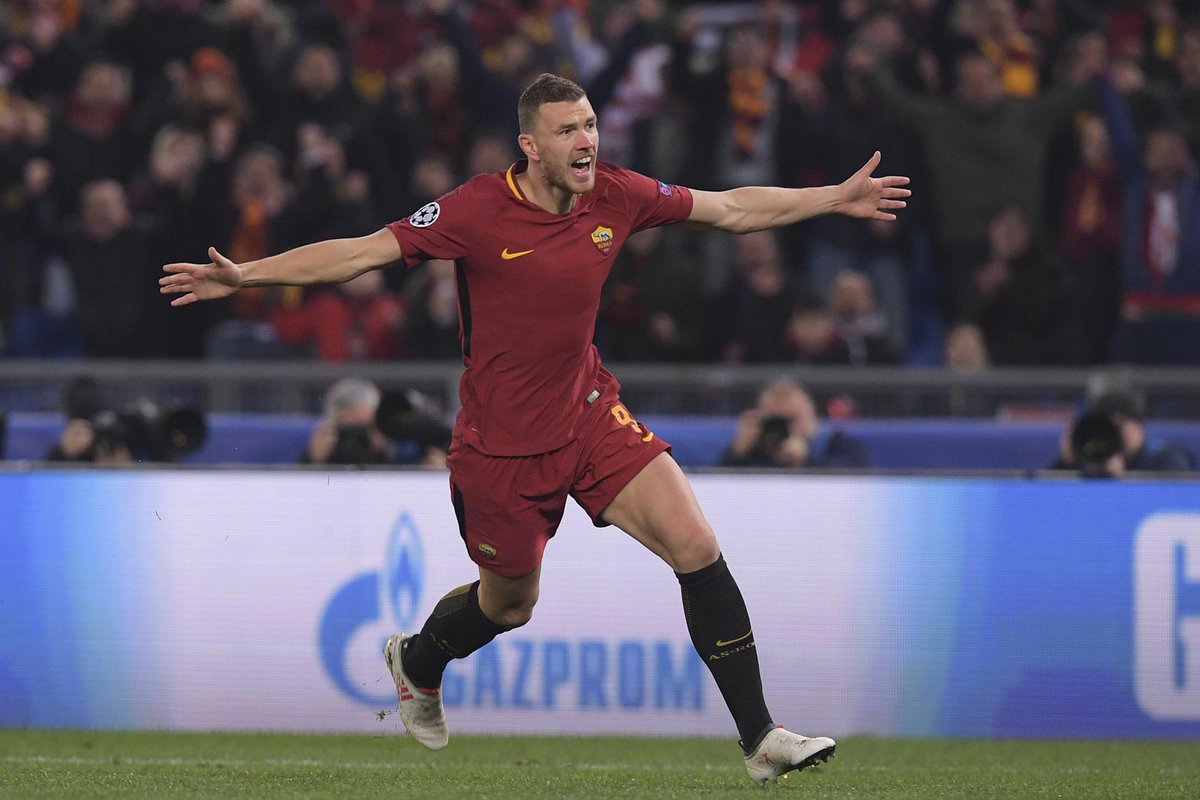 '68 | After Dzeko's goal, Shakhtar hasn't been able to enjoy a long spell of possession. They have suddenly become sloppier and it looks like desperation has kicked in.
'65 | Di Francesco makes his first change of the night. Turkish youngster Ünder makes way for Gerson. The Roma boss wants more stability now that they have taken the lead.
'62 | Dzeko again! He wasn't far away, but the shot he fired from just outside the box was just inches wide. A striker from the highest degree!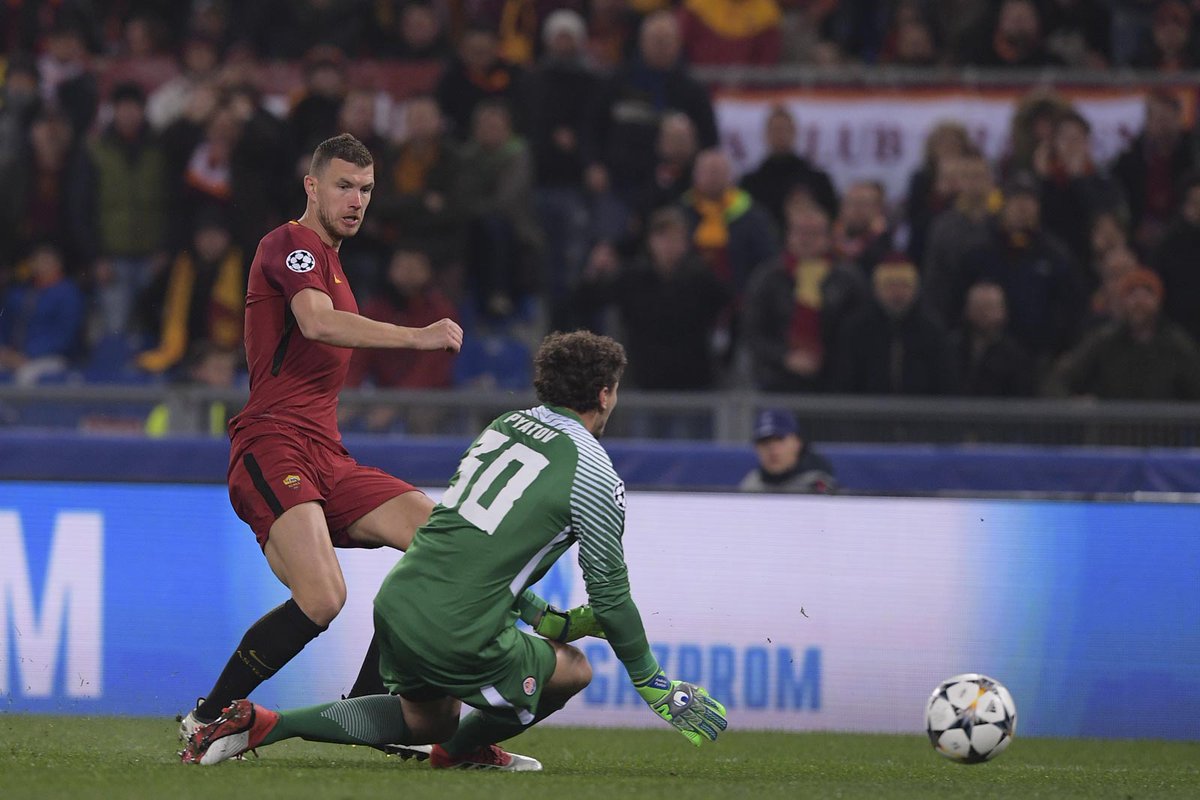 '59 |  Even if Roma would net again, if Shakhtar score it would take us to extra time. Shakhtar seems to be blown away a bit by that setback.
'55 | So close to their second! Perotti receives the ball on the edge of Shakhtar's area, has some space to unleash a shot, but his first-time effort is poor.
'51 | GOAL! Roma - Shakhtar 1-0. Dzeko! It's game on now! Strootman plays a sensational through ball from the halfway-line and sets up a glorious chance for Dzeko. Pyatov came off his goal-line, but Dzeko beautifully pokes it past him.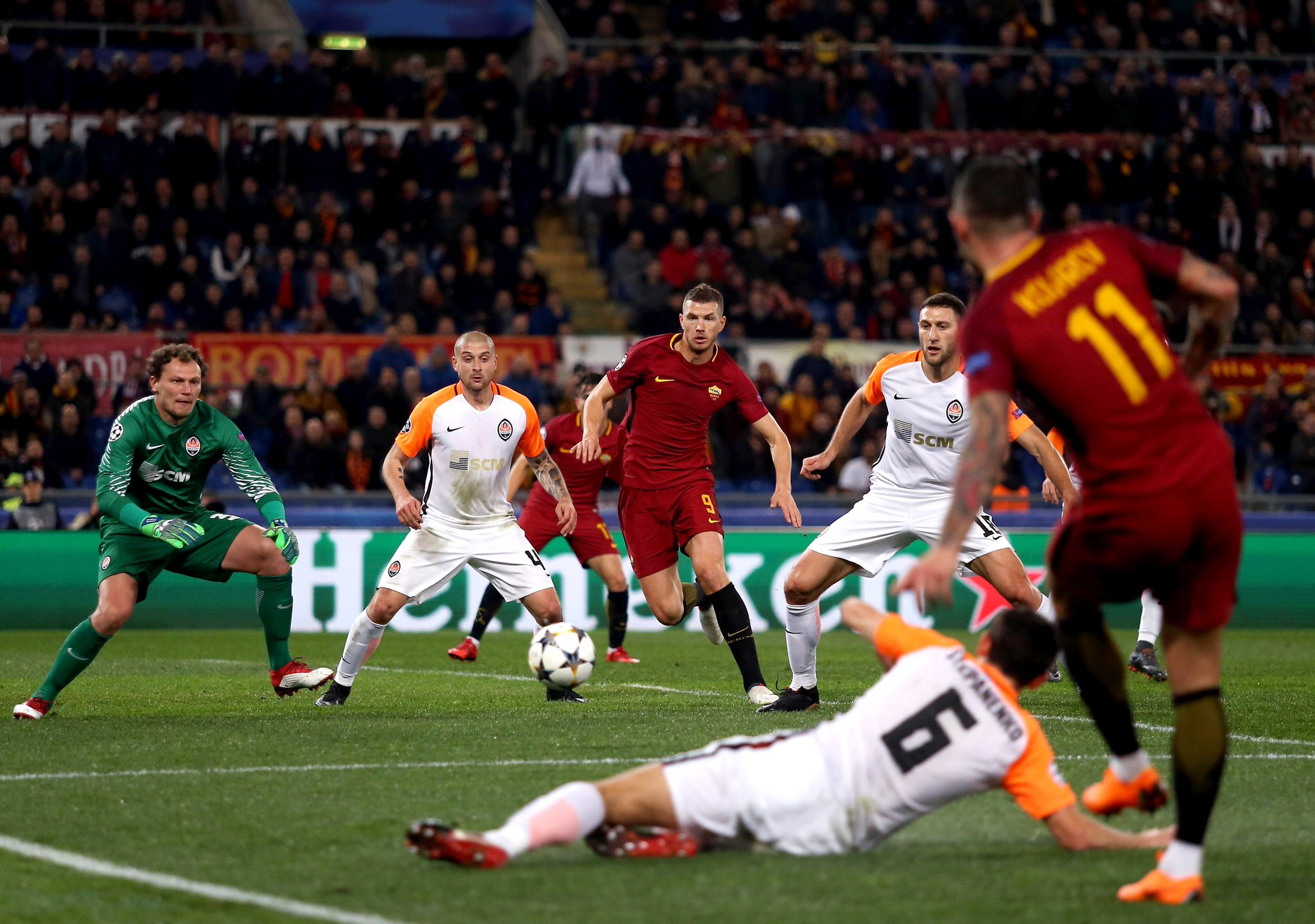 '48 | Again, it has started at a high pace, but both sides have been defending perfectly well.
'46 | We're underway again! The opening half was a defensive masterclass. Roma desperately need a goal, so can they break through the impressiShakhtarhar back four?
HT | Intriguing match at the Stadio Olimpico! Shakhtar are still virtually going through with their 2-1 win on home soil. The Italians definitely need to step up their game, as they failed to create any clear-cut chance.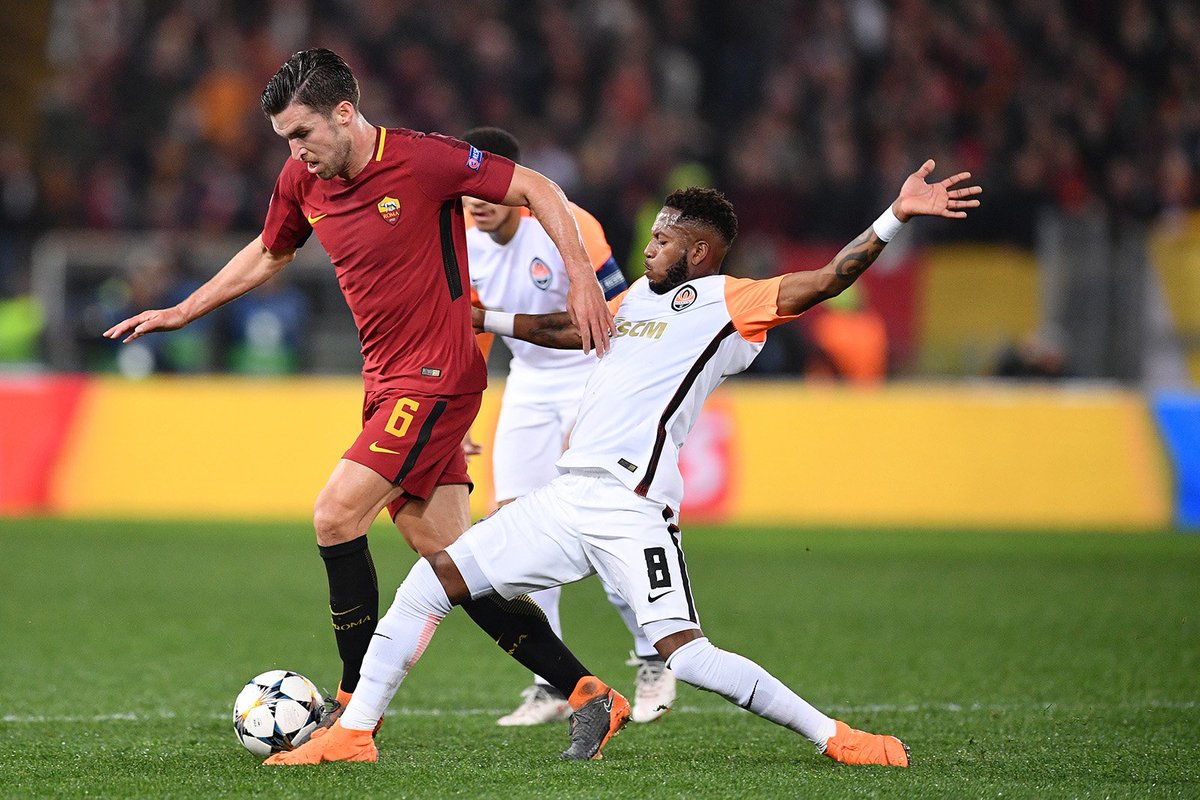 '42 | Shakhtar break quickly, with Taison on the ball. He plays it through the middle and reaches Ferreyra, but Roma defend excellently with Fazio dispossessing the Brazilian striker.
'39 | The first card of the match is for Florenzi. Not much complains from the right-wingback, as he tucked Taison's shirt in an obvious fashion.
'37 | Perotti goes for glory from a great distance, but he misses the target by miles. It's an interesting game, the stakes are high, but somehow neither goalkeeper has been forced into a stretch yet.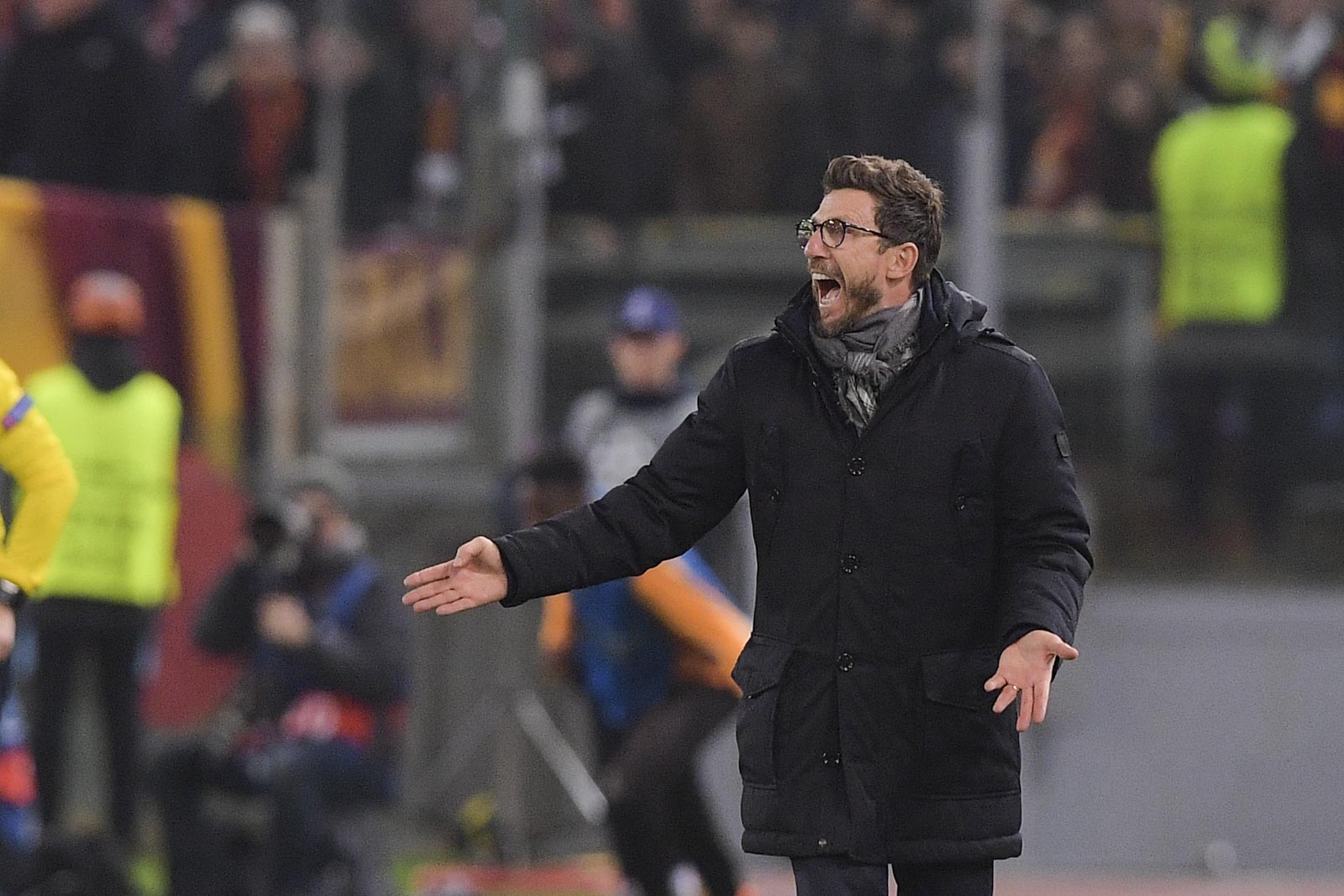 '33 | That's a glorious chance! Ferreyra broke clear, with a clever run. The Brazilian is chased down by Fazio, who is not the quickest, but he did just enough to trouble Ferreyra.
'31 | Roma are enjoying their best spell of the match, opening up the defence with nice positional play. Kolarov is completely open on the left-hand side, but he put too much on his cross.
'28 | Taison has a go at it from very far out. He unleashes a powerful shot, but it flies high over the top.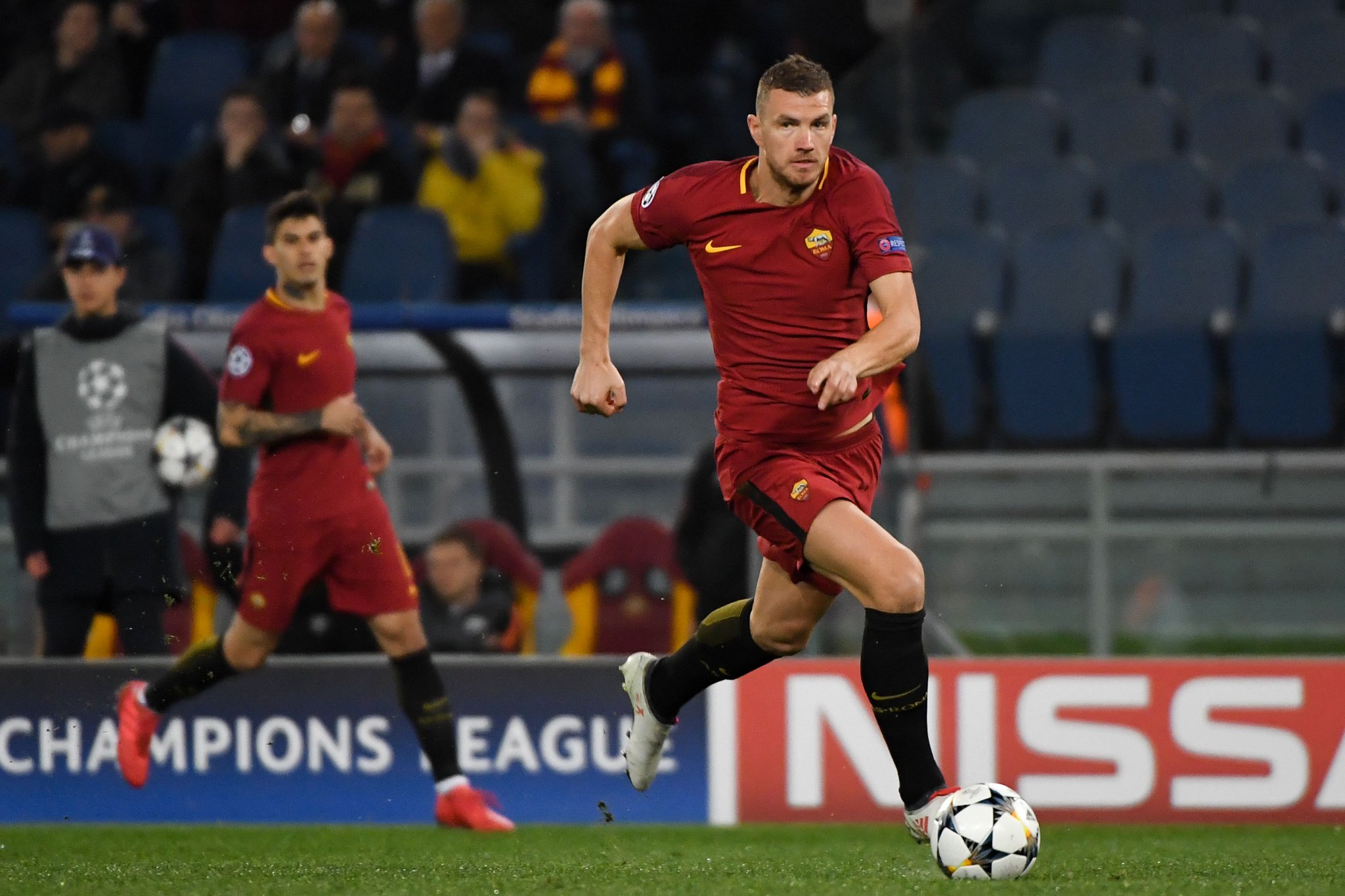 '25 | Great save! Perotti has acres of space on the left-hand side of the box and plays a dangerous, powerful flat pass across the face of goal. Dzeko made a great run and was close to tapping it in, but Pyatov deflects it out of his path at the last moment.
'22 | Strootman has penetrated Shakhtar's area, trying to pull it back to Dzeko with his back-heel. It's a good attempt, but his teammates don't anticipate on it.
'18 | Shakhtar have looked the better side so far. They are well attuned to one another, since a lot of them have played together for years.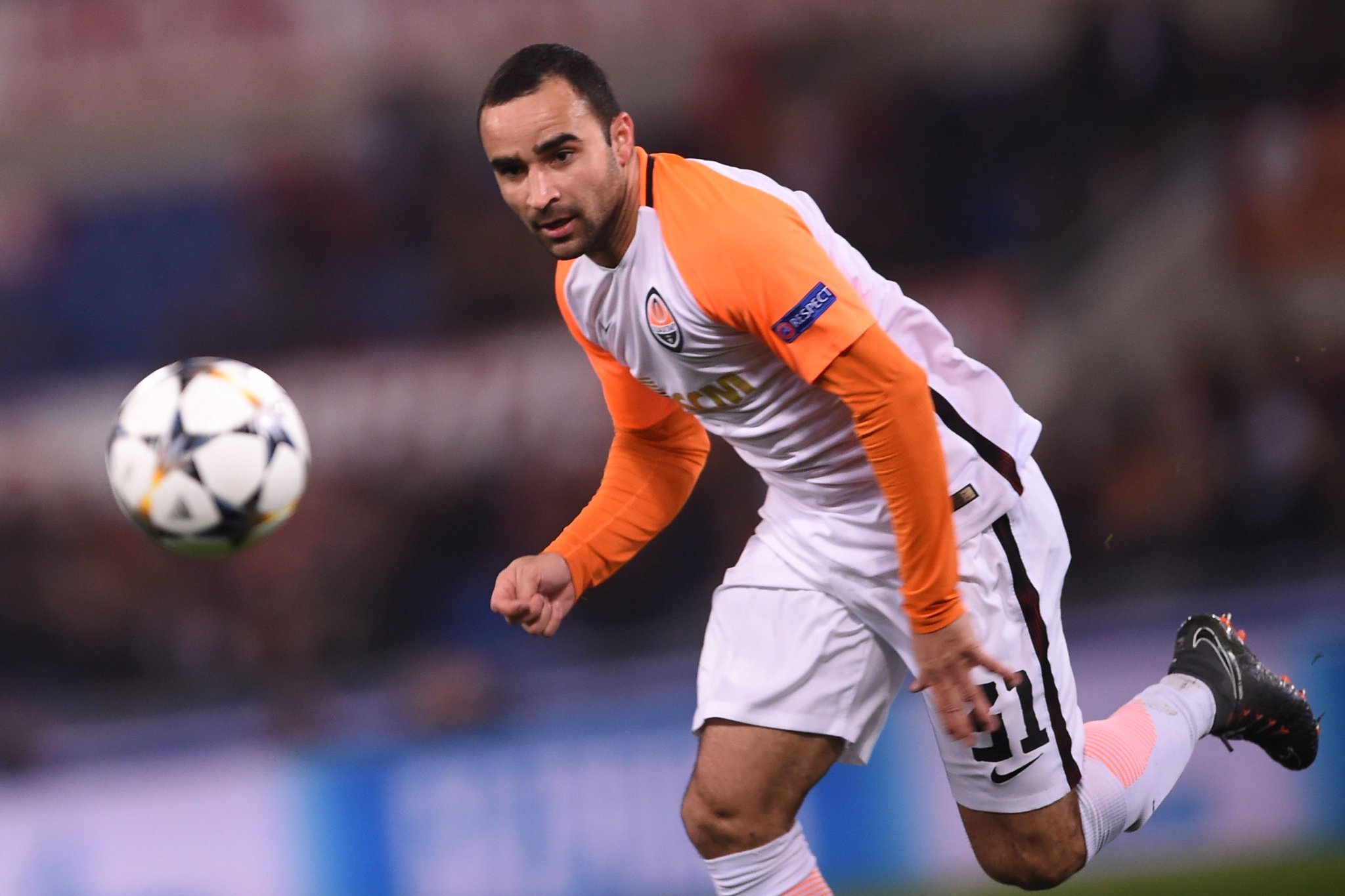 '14 | The opening minutes have been at an excruciating pace. Both sides have stormed each other's box and it feels like it will be only a matter of time before the first goal is scored.
'10 | Shakhtar have taken control and were close to the opening goal. A free-kick from the left-hand side got a touch of Florenzi, which flew right across the face of goal.
'7 | Roma have started with offensive intentions, but Shakhtar refuse to sit on their home win and are willing to get on the front foot. It has all the ingredients to be a fantastic showdown tonight.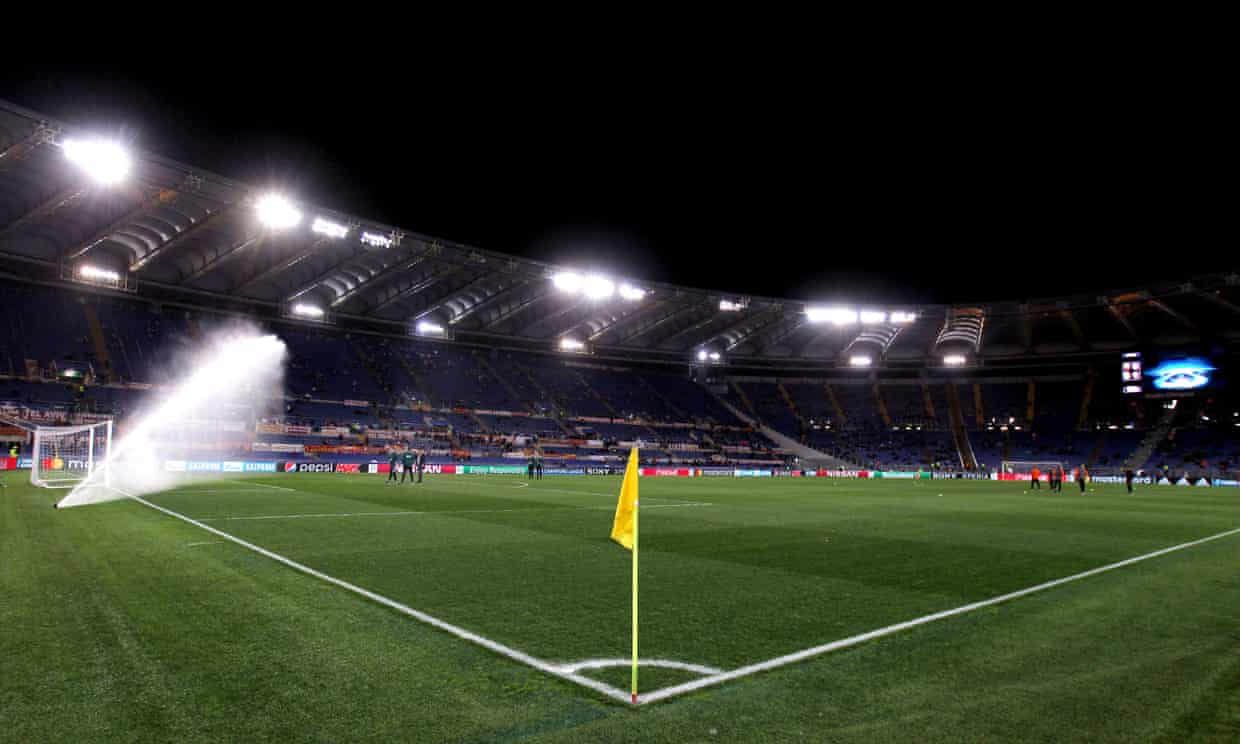 '4 | A good early ball from Nainggolan leaves Dzeko with only the goalkeeper to beat, but the linesman has put his flag up. The match has started at a high tempo!
'1 | Fast start from the home side and Dzeko gets the first shot on target! The Bosnian launches Nainggolan in the box, who pull it back at him. He shoots it with the side-foot, but his attempt lacks power.
KICK-OFF | And they are off at the Stadio Olimpico! AS Roma has work to do, as the Italians lost the first leg with 2-1 in Ukraine. Ünder is the man to watch for the Roman side, with seven goals in his last six appearances. Manchester City and United target Fred is the star man for the Ukrainians.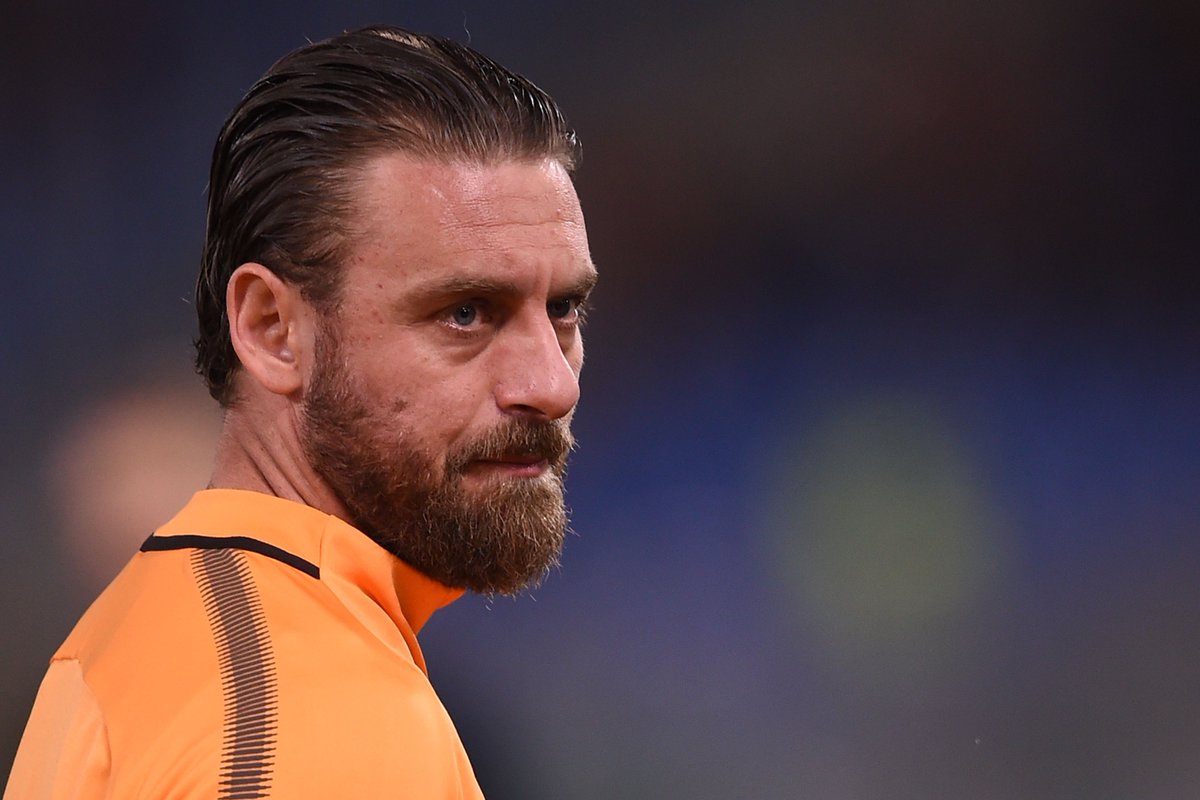 XI Roma | Alisson; Florenzi, Fazio, Manolas, Kolarov; Nainggolan, De Rossi, Strootman; Ünder, Dzeko, Perotti.
XI Shakhtar Donetsk | Pyatov; Butko, Ordets, Rakitskiy, Ismaily; Fred, Stepanenko; Taison, Marlos, Bernard; Ferreyra.