Keep up to date on the Premier League play-off between Fulham and Derby County in our live blog.
Premier League play-offs

FUL

Fulham

2
0

DER

Derby County
Video source: Streamable.com
FT | Fulham are heading to Wembley! They've done exactly what they had to do after losing 1-0 away from home. Goals from Denis Odoi and golden boy Ryan Sessegnon give them a 2-0 win over Derby County, which sees them eliminate the Rams 2-1 on aggregate.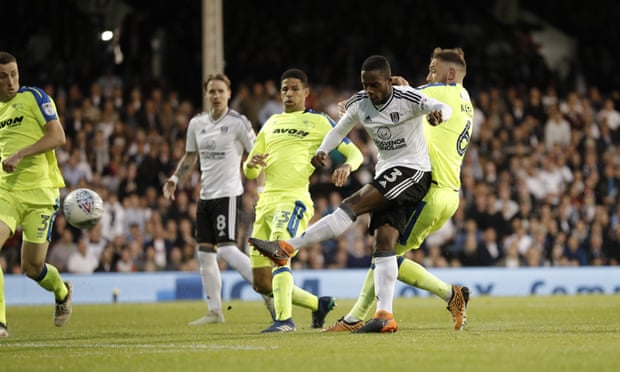 '90+5 | This has certainly been the last opportunity for Derby County to take this game to extra time. The Rams have piled everyone forward and Andrew Wisdom is able to pick out Richard Keogh with a cross, but his header ends wide.
'90+2 | There are six minutes of added time at Craven Cottage, which has brought some new energy to Derby's play. Casey Palmer squeezes the ball through to Matej Vydra, but under pressure from Tim Ream he can't get his shot on target.
'88 | That could have been the moment for Derby County to turn this game on its head. Ryan Fredericks slips away and Andy Weimann steals the ball. He pulls it back for David Nugent, but he sends a disappointing shot into the stands.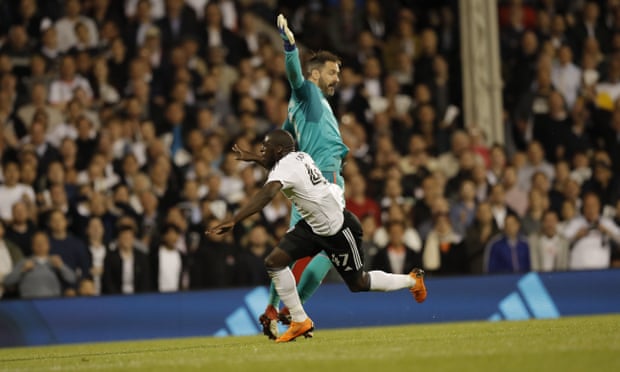 '84 | The fans at Craven Cottage haven't got any fingernails left and this is far from over. Derby County are getting stronger and the Rams only need one goal to get this game into extra time. This is tense!
'81 | Fulham have only got themselves to blame if Derby County grab a lifeline in the time that remains because they've squandered another chance to seal the win. It's Stefan Johansen with another strike and Carson with another save.
'79 | Spaces are starting to open up for Fulham on the breakaway. Kamara crosses the ball towards Mitrovic, who controls it and lays it off to Stefan Johansen. His shot takes a knick off Keogh and is saved by Carson.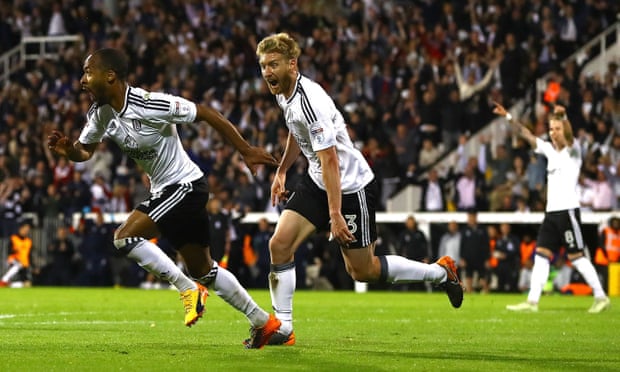 '76 | Fulham coach Slavisa Jokanovic is not going to take any risks in the final minutes. He's taken right back Matt Targett off and subbed on centre-back Tomas Kalas, with Ryan Sessegnon dropping back a few lines.
'74 | That's an awful piece of acting from Abdoulaye Kamrara. The striker shakes off the last defender and seems to be through on goal. He pokes the ball past Carson and goes down, but there was no contact at all. Kamara's booked for diving.
'71 | One more goal for Derby County will be enough for them to virtually take this game to extra time. Substitute Casey Palmer reaches the backline and crosses the ball towards Andy Weimann, who heads just over the bar.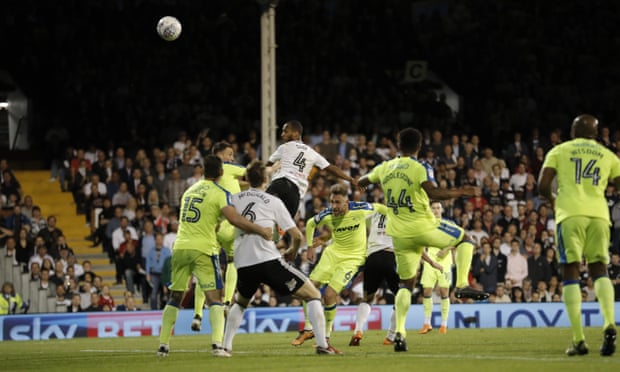 '68 | No hiding left for Derby County from this point and coach Gary Rowett has used his first substitutions of the night. Ikechi Anya and Tom Lawrence are taken off, while Matej Vydra and Casey Palmer come on for the Rams.
'65 | GOAL! | Fulham - Derby County 2-0. Odoi! Is this the goal that's going to send Fulham to Wembley? Stefan Johansen curls in an inviting corner kick and Denis Odoi pulls off a bullet header that slams home via the inside of the post. 2-0!
'60 | Aleksandr Mitrovic probably won't go to the casino after this game as luck hasn't been with him in these play-offs. He's not marked at all at the edge of the box, but it's another strike he puts just wide.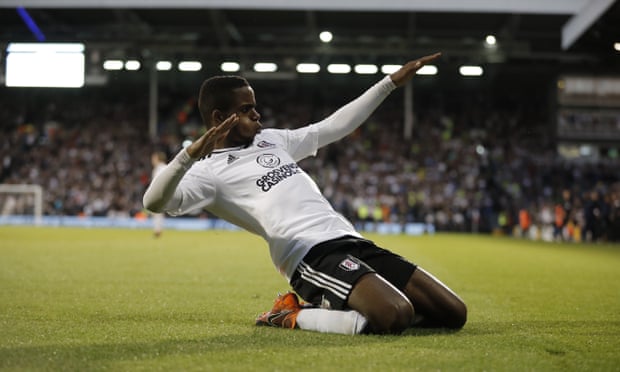 '56 | Fulham are in the driver's seat, but out of nowhere Derby County could have been level there. Lawrence flicks the ball onto Bradley Johnson, who pushes Odoi aside and fires a shot right onto Martin Bettinelli.
'54 | It's quite a miracle that Aleksandr Mitrovic has zero goals over the course of these two matches. The striker outjumps Curtis Davies and produces a header from a McDonald cross, but once again it's off target.
'51 | As it stands, this game will be going to extra time. Fulham just keep attacking and they're on the chase for more. Ryan Fredericks tries to feed Aleksandr Mitrovic with another cross, but the striker doesn't anticipate and Carson makes the save.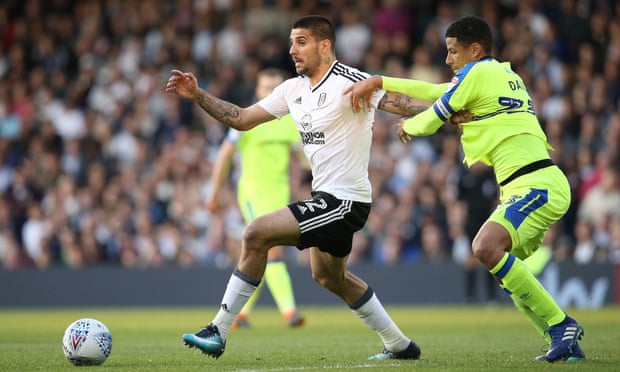 '48 | GOAL! | Fulham - Derby County 1-0. Sessegnon! Fulham have taken the lead with their first dangerous moment in the second half! Targett crosses the ball into the box and Johansen chests it down for Ryan Sessegnon, who finds the top corner with a left-footed strike.
HT | Half time at Craven Cottage. Derby County are 45 minutes away from Wembley after a nailbiter. Fulham managed to create chance after chance, but an outstanding Scott Carson has managed to keep them from scoring.
'44 | The Derby County fans might as well start building a statue for Scott Carson in front of Pride Park. The goalie pulls of a miraculous save to deny Aleksandr Mitrovic, who thought he had scored with a header from three metres out.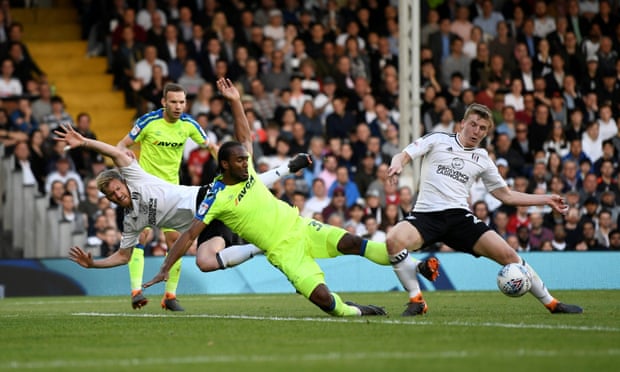 '43 | Scott Carson has been in an inspired form tonight. Ryan Fredericks marches forward and flashes past Ikechi Anya before having a go, but his shot is turned over the bar by the Derby County glovesman.
'41 | Fulham are peppering the Derby County goal in this first half, but they simply can't open the scoring. Abdoulaye Kamara has options in front of goal but tries an audacious effort from a difficult angle, stinging Carson's fists.
'36 | It just won't go in for Aleksandr Mitrovic, whose face is turning more desparate by minute. He spins away from Curtis Davies and does everything right with his strike, placing it millimetres past the wrong side of the post.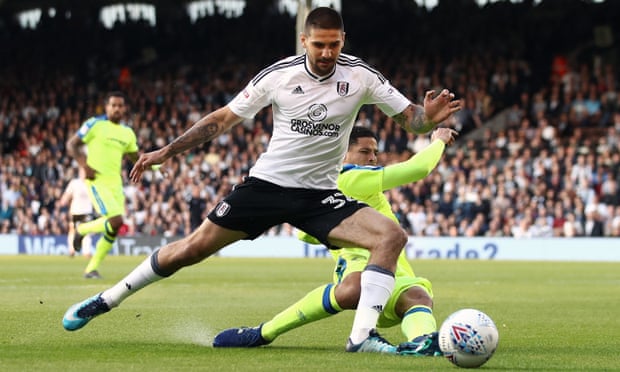 '35 | The longer Fulham don't score, the higher the pressure on them will get. Kevin McDonald dispossesses Johnson in midfield and goes through before laying the ball off to Aleksandr Mitrovic, who fires just wide.
'31 | Ryan Sessegnon has looked very lively tonight. The 17-year-old, who turns 18 on Thursday, scored 15 goals throughout the Championship season and was named player of the year. It's up to him to prove that tonight.
'28 | Just like Friday, Fulham have been the dominant force. Despite all that dominance, they still haven't found a single goal in these two ties. Aleksandr Mitrovic produces a header from a neat Matt Targett cross, nodding it off target.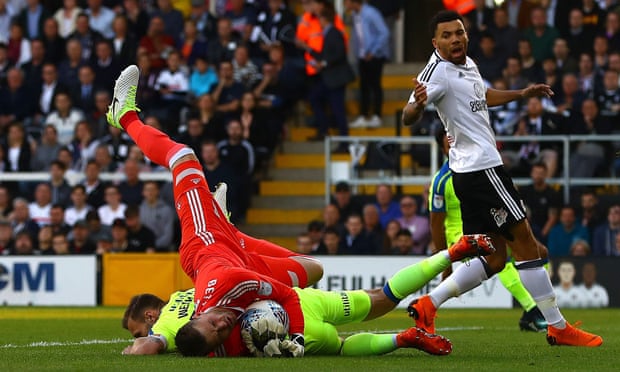 '25 | Fulham are getting stronger and they move ever closer to the opening goal of the night. Aleksandr Mitrovic uses his strength to control the ball and pull it back for Stefan Johansen, but his shot sails narrowly wide.
'21 | Derby County have two banks of four in front of their own box, but Fulham still manage to find a way through. Sessegnon sets up Aleksandr Mitrovic, but he underhits his shot and almost hands it to Carson.
'18 | Aleksandr Mitrovic had a frustrating night on Friday and it's continuing in the opening stages of this second leg. The striker thinks of a cheeky ball through towards Abdoulaye Kamara, but the winger didn't count on that.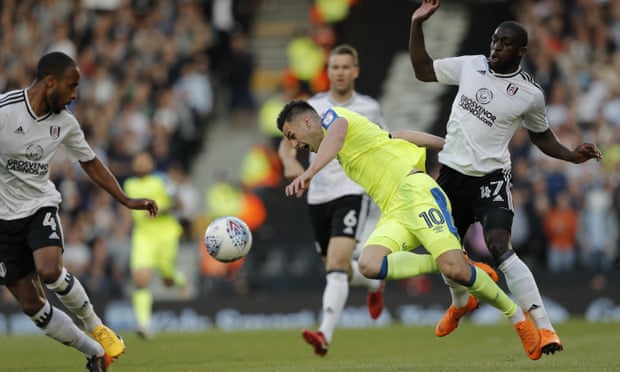 '15 | Tom Lawrence's free kicks were a source of threat last Friday and he's been delivering some dangerous set-pieces today as well. The ball is headed out of the box by Denis Odoi and volleyed onto goal by Andreas Weimann, but he can't keep his shot down enough.
'13 | It's been a nervy opening to this game at Craven Cottage. Fulham and Derby County have both shown their capablities in front of goal, but can they keep their cool as soon as the tension starts rising?
'8 | Fulham should have been in front there! They break away on a lightning-quick counter-attack after a Derby County corner kick as Kamara puts Ryan Sessegnon one on one with Carson, but the goalie is able to parry the shot.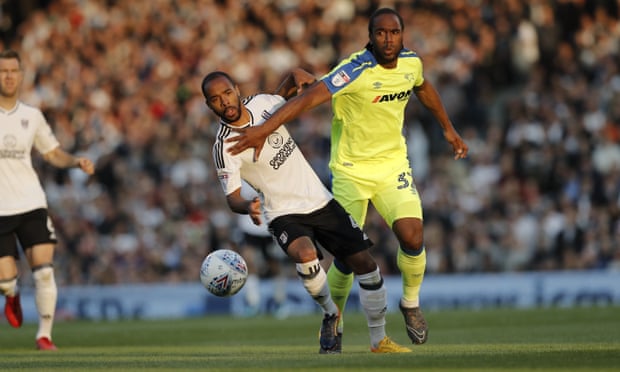 '6 | Away goals don't count double in these play-offs, but a goal for Derby would be welcome nonetheless. Tom Lawrence curls in an inviting cross for Andreas Weimann, but goalie Martin Bettinelli anticipates and wins the ball.
'2 | Fulham need to score at least one goal tonight and they're looking for it right from the start. Abdoulaye Kamara squares the ball towards Tom Cairney, but his low shot is an easy one to save for Derby goalie Scott Carson.
KICK-OFF | We're off and running at Craven Cottage! Fulham are determined to gain promotion to the Premier League, but after losing 1-0 away at Derby County last Friday they are up to a big task.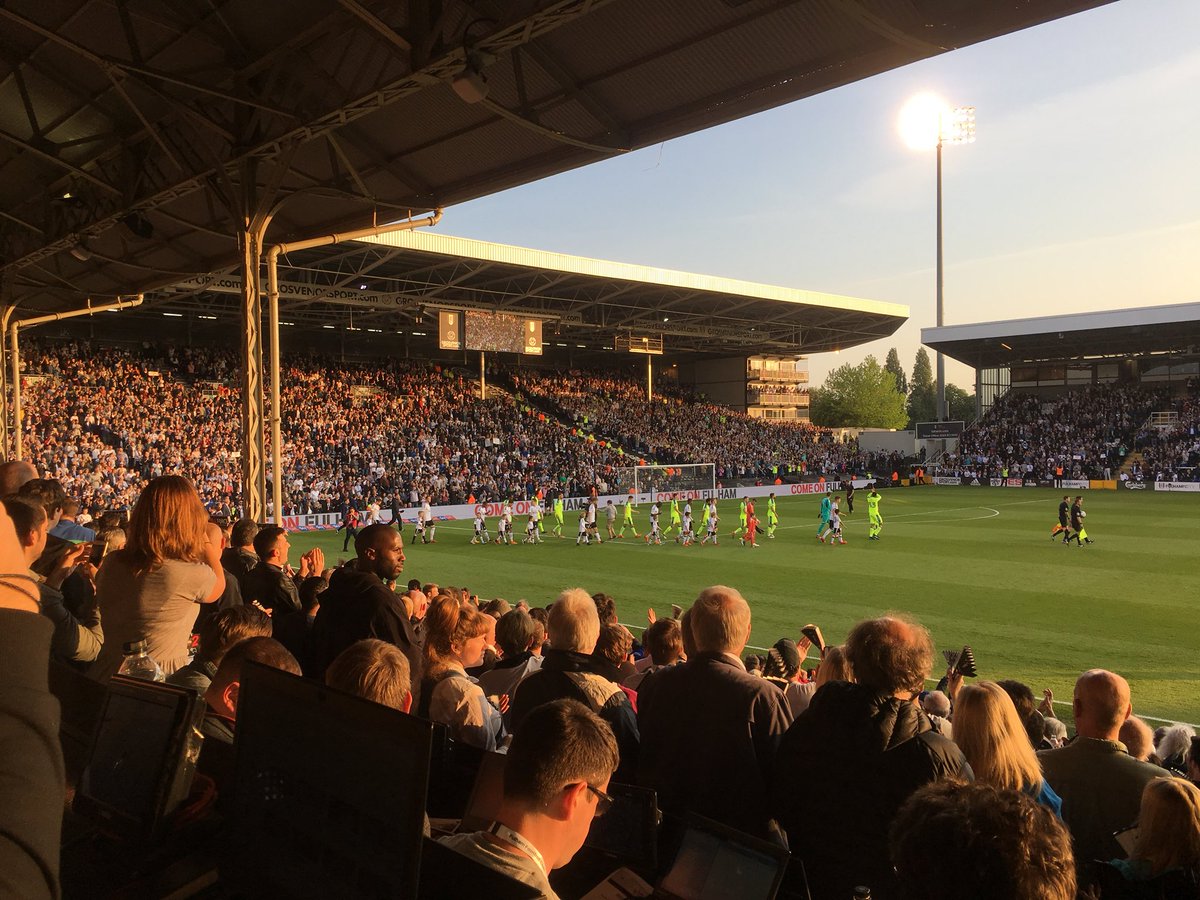 XI Fulham | Bettinelli; Fredericks, Odoi, Ream, Targett; McDonald, Johansen, Cairney; Kamara, Mitrovic, Sessegnon.
XI Reading | Carson; Wisdom, Keogh, Davies, Forsyth, Anya; Huddlestone, Johnson, Lawrence, Weimann; Jerome.