Keep up to date on the international friendly between Belgium and Costa Rica in our live blog.
International friendly

BEL

Belgium

4
1

CRC

Costa Rica
FT | Game over at the Stade Roi Baudoin. Belgium have toyed with Costa Rica and thanks to goals from Romelu Lukaku (2x), Dries Mertens and Michy Batshuayi they pick up a 4-1 win over Costa Rica.
'87 | Everyone's waiting for the final whistle and the players on the bench are having some touchline banter. Laurent Ciman grabs Dries Mertens by the nose and the small man is not amused, giving his teammate a death stare.
'82 | Even the youngsters that have been subbed on in the second half keep looking for more goals. Youri Tielemans gets rid of his marker once again, but his shot lacks the sting to make things difficult for Navas.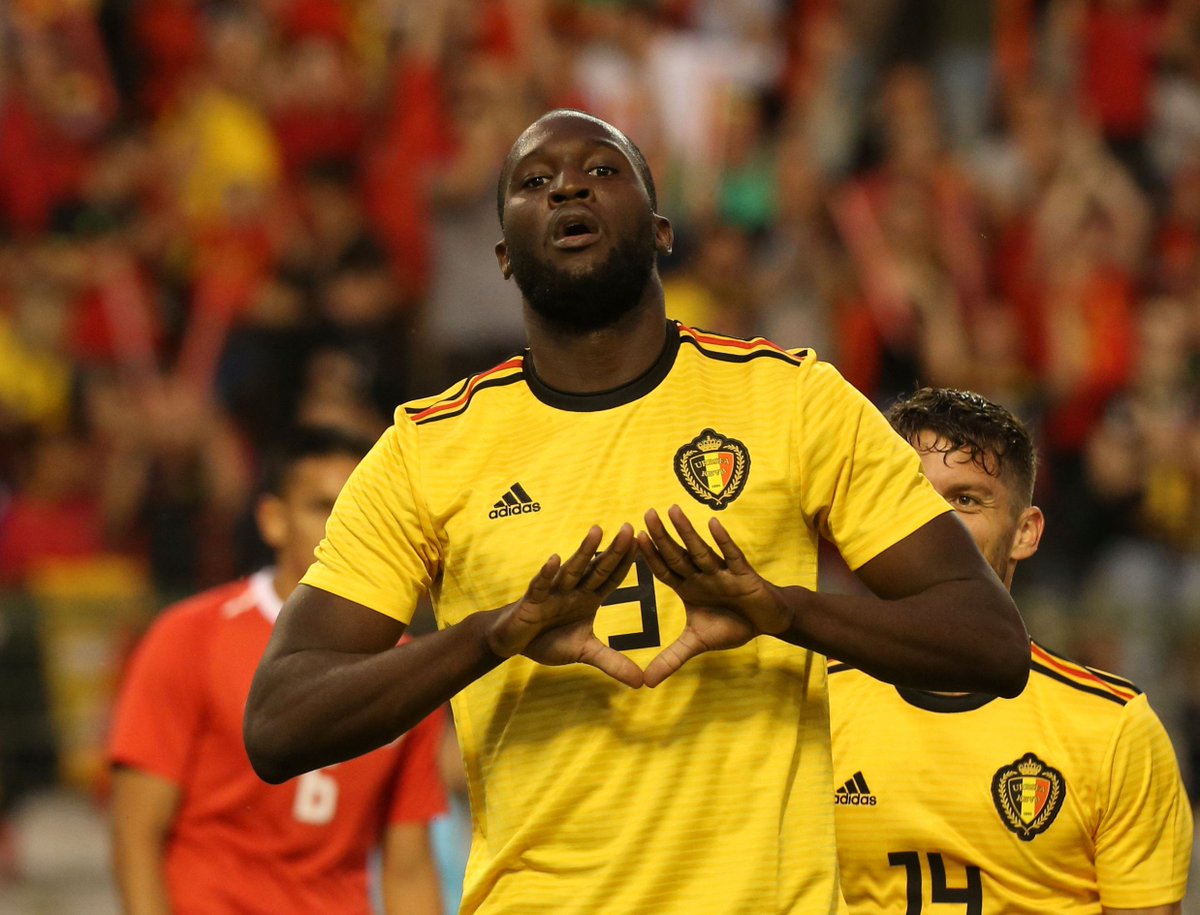 '79 | Thorgan Hazard has done everything right there except for the finish. The winger latches onto a Michy Batshuayi cutback before sending Guzmán for a hotdog, but then he can't keep his calm and rushes his shot.
'76 | Costa Rica are lucky that they've not conceded seven or eight goals throughout this match. Tielemans knocks Tejeda off the ball and sets up Axel Witsel, but his shot flies just over the crossbar.
'74 | Eden might be gone, Belgium still have Thorgan Hazard out on the pitch. The Borussia Mönchengladbach attacker goes up into the air and meets a corner kick, but his header is gathered by Keylor Navas.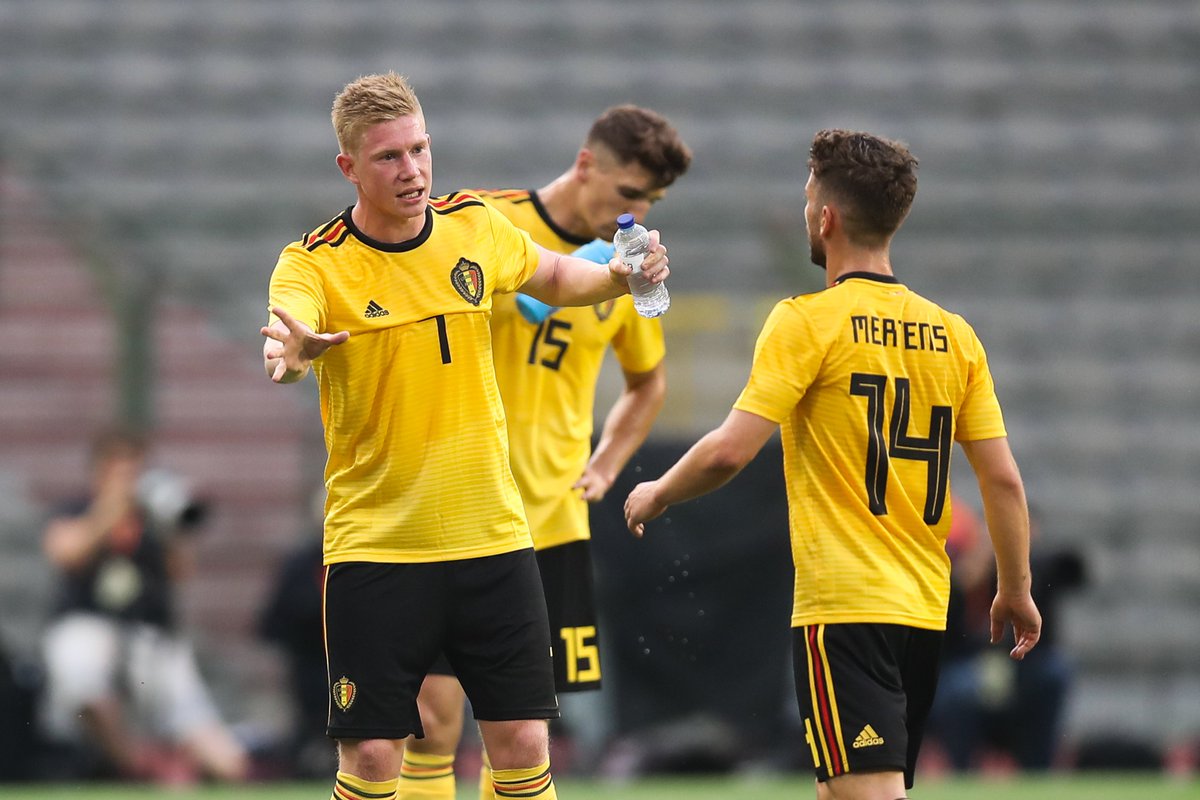 '69 | Roberto Martínez doesn't want to take any risks with his big stars as he's taken off Eden Hazard and Kevin de Bruyne as Costa Rica are starting to get a bit frustrated. They're replaced by Youri Tielemans and Moussa Dembélé.
'64 | GOAL! | Belgium - Costa Rica 4-1. Batshuayi! Belgium have scored another goal and this might be the best of the lot! Eden Hazard nutmegs Tejeda and launches Romelu Lukaku. The striker could've scored a hat-trick but instead he squares the ball for Michy Batshuayi, who picks up his goal with a simple tap-in.
'62 | Roberto Martínez is using this second half to check out how many attacking-minded players he can possibly line-up. He's now got a bank of six up front and Costa Rica don't know how to deal with it.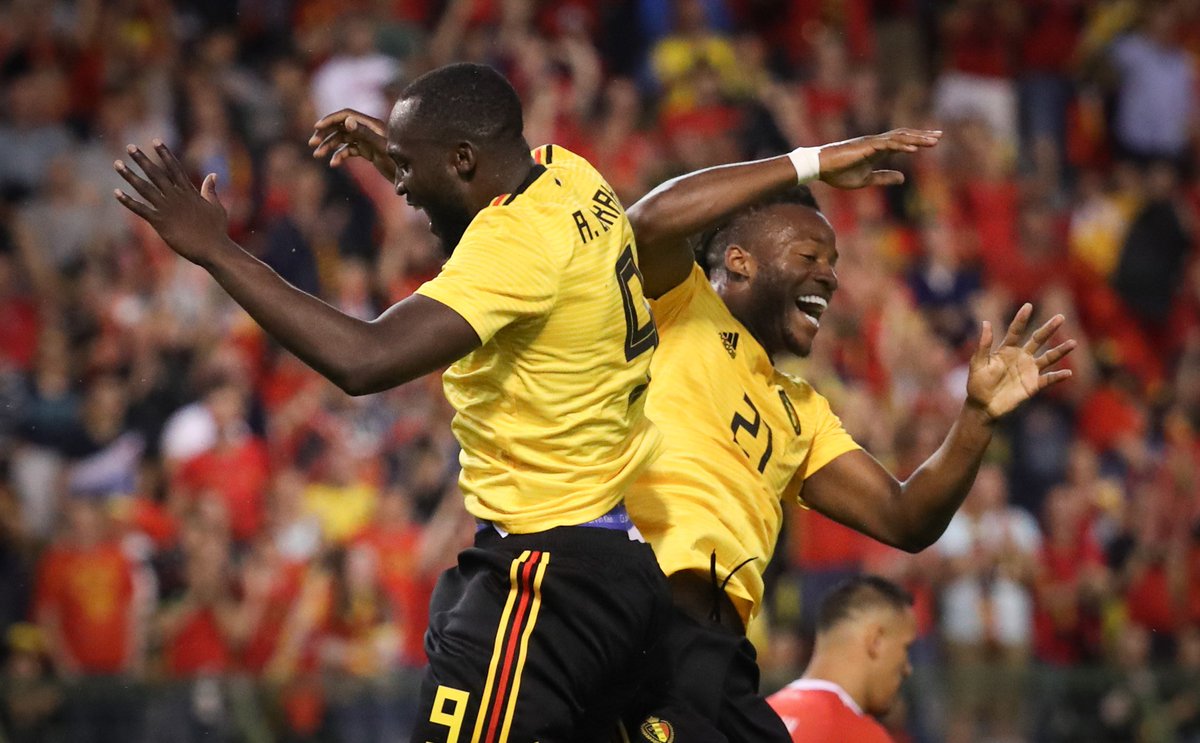 '57 | They've got all right to take their foot off the gas and take no risks on their way to Russia, but Belgium keep looking for more. Yannick Carrasco finds Kevin de Bruyne on the edge of the area, but his shot ends narrowly wide.
'54 | Belgium have been swinging tonight and they're showing they are a forced that has to be reckoned with at the World Cup. Panama, Tunisia and England, who are their group stage-opponents, will not be taking this task easily for sure.
'50 | GOAL! | Belgium - Costa Rica 3-1. Lukaku! Belgium have picked up where they left off in the first half. Kevin de Bruyne opens up the Costa Rican defence with a fine pass towards Nacer Chadli, whose cross is headed home firmly by Romelu Lukaku. 3-1.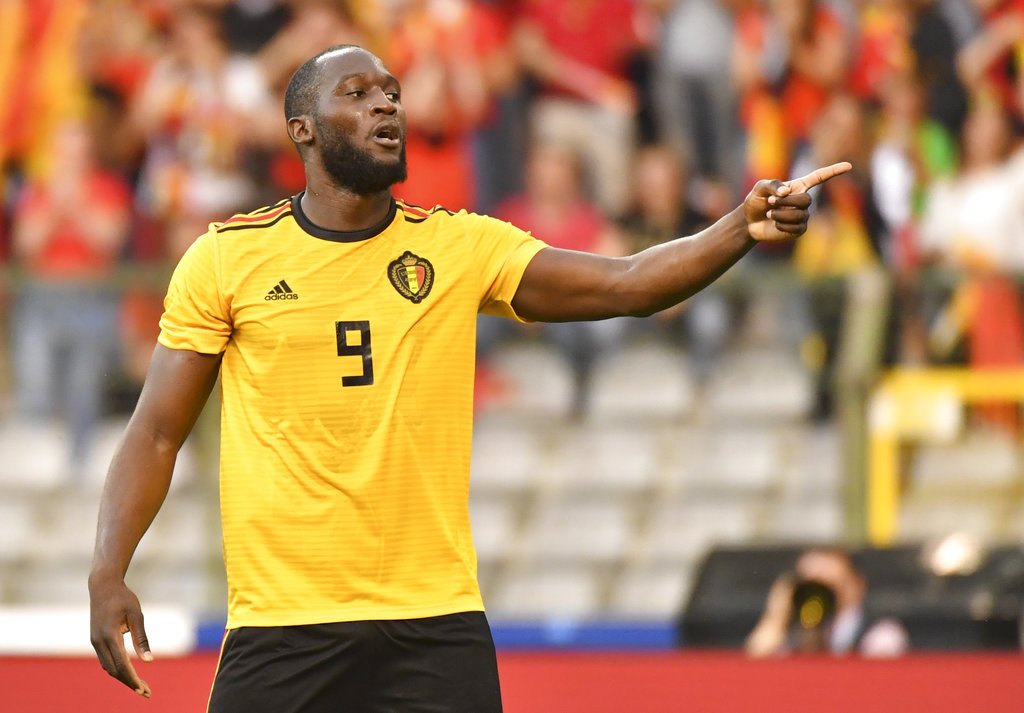 '46 | We're back underway for the second half and Roberto Martínez has used one substitution at the break to add even more attacking qualities. Thomas Meunier is taken off with Nacer Chadli making his entrance.
HT | That's half time in Brussels. The score line doesn't reflect on what we've been seeing on the pitch so far. Belgium have dominated and they've outplayed Costa Rica, but they only lead 2-1 so far.
'42 | GOAL! | Belgium - Costa Rica 2-1. Lukaku! And that's two for Belgium! This time Romelu Lukaku does manage to pick up his goal as he absolutely couldn't miss. He pokes home from a Dries Mertens cross after a lightning-quick breakaway from the Red Devils.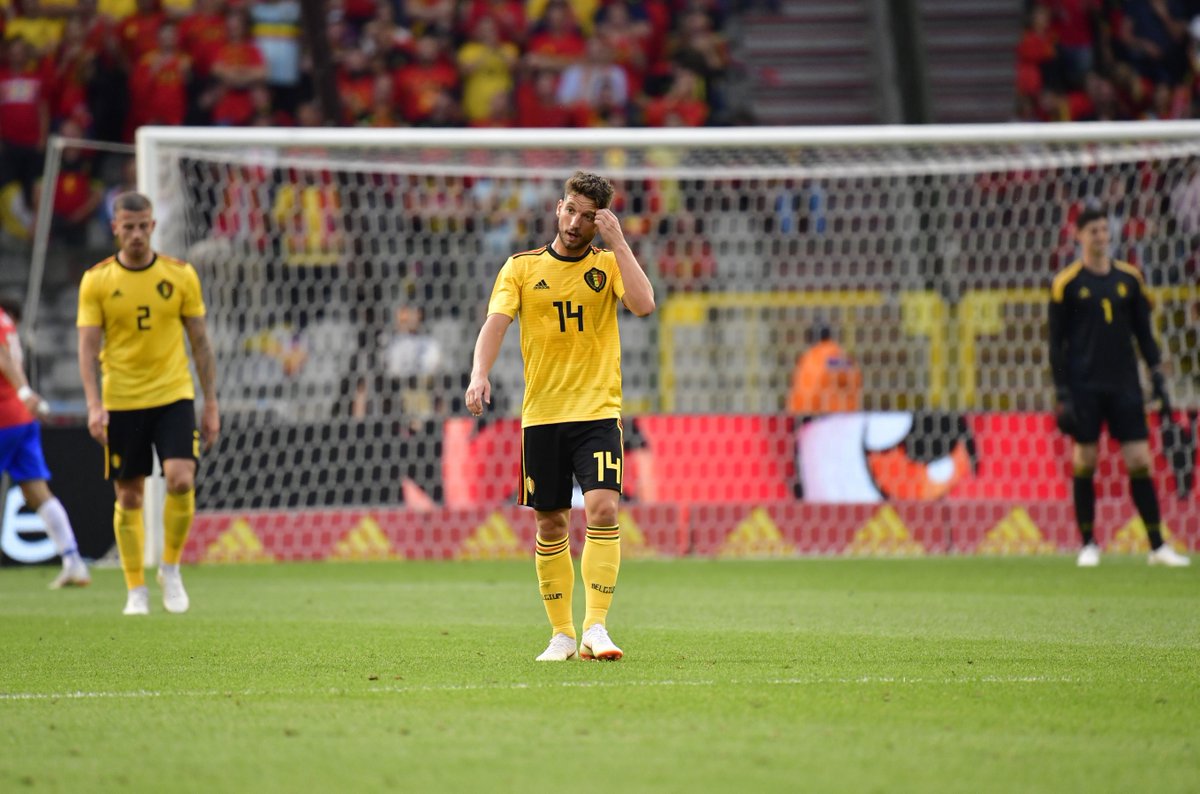 '41 | The offside flag has just saved Romelu Lukaku from a horrible miss. The Man United striker simply has to score as Kevin de Bruyne puts the ball on a silver plate for him, but somehow he fails to make a connection.
'37 | DISALLOWED! | A second goal for Belgium can't be far away if they keep on playing like this. A corner kick is headed through by Dedryck Boyata and turned in by Jan Vertonghen, but he's flagged back for offside. That doesn't look like the right decision.
'34 | Belgium look absolutely rampant at the moment and they're looking for more goals. Romelu Lukaku breaks away once again as he's put through on goal by Eden Hazard, but his shot is parried by Keylor Navas.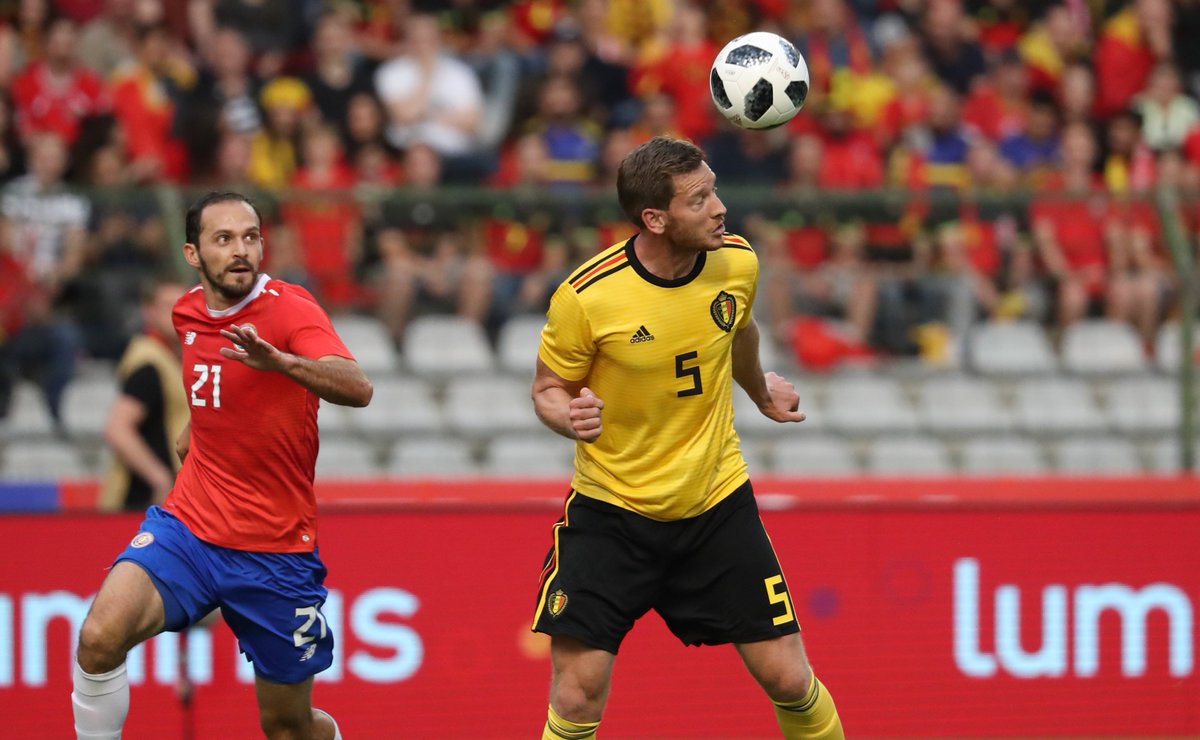 '32 | GOAL! | Belgium - Costa Rica 1-1. Mertens! Belgium have levelled things up already. Eden Hazard threatens to go past Acosta and then unleashes a shot. It's a weak effort, but it drops perfectly for Dries Mertens who reacts quickly and pokes the ball into the back of the net. 1-1.
'28 | The fans slowly start moaning and Belgium have opened their hunt for an equalizer. Romelu Lukaku sets up Dries Mertens on the right and he's hoping to get the ball back, but instead the small Napoli man has a shot saved by Navas.
'24 | GOAL! | Belgium - Costa Rica 0-1. Ruiz! Costa Rica have taken the lead at the King Boudewijn Stadium! Cristian Bolaños tries to whip the ball over the Belgian defence as Vertonghen heads it straight into the path of Bryan Ruiz, who beats Courtois with a fine low finish. 0-1.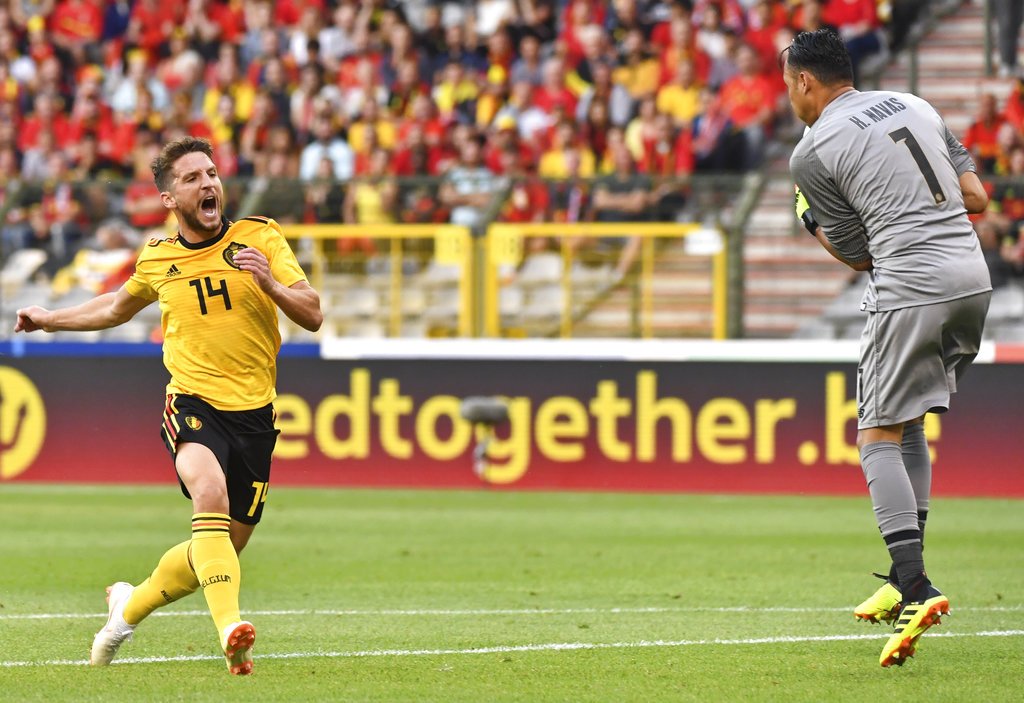 '22 | For Belgium there's a week before they take the stage in Russia, for Costa Rica there are only six days left before they play their opening game at the World Cup as they are hoping to start off with a win against Serbia.
'17 | Roberto Martínez mentioned that he wanted to get more out of Belgium's corner kicks and you can leave that to Kevin de Bruyne. The Man City playmaker picks out Jan Vertonghen, who nods it just over the bar.
'13 | Belgium have had the majority of the possession as you'd expect, but Costa Rica are not only dropping back. They're looking for their chances on the counter-attack and now and then they've managed to break away quickly.
'9 | It's not hard to guess why Belgium have picked Costa Rica as their final opponent. Next Monday they'll open their World Cup adventure against a team that looks a lot like the Costa Ricans as they'll take on Panama in Sochi.
'4 | That could have been the opening goal of the night in Brussels. Thomas Meunier works out a one-two with Dries Mertens before squeezing the ball through to Eden Hazard, who sees off González but can't fire the ball past Keylor Navas.
KICK-OFF | Belgium are regarded as one of the outsiders to clinch the world title in Brazil and they've proved that in their previous friendlies against Portugal (0-0) and Egypt (3-0). Tonight it's time for their final test as they're up against Costa Rica, who will be heading to Russia as well.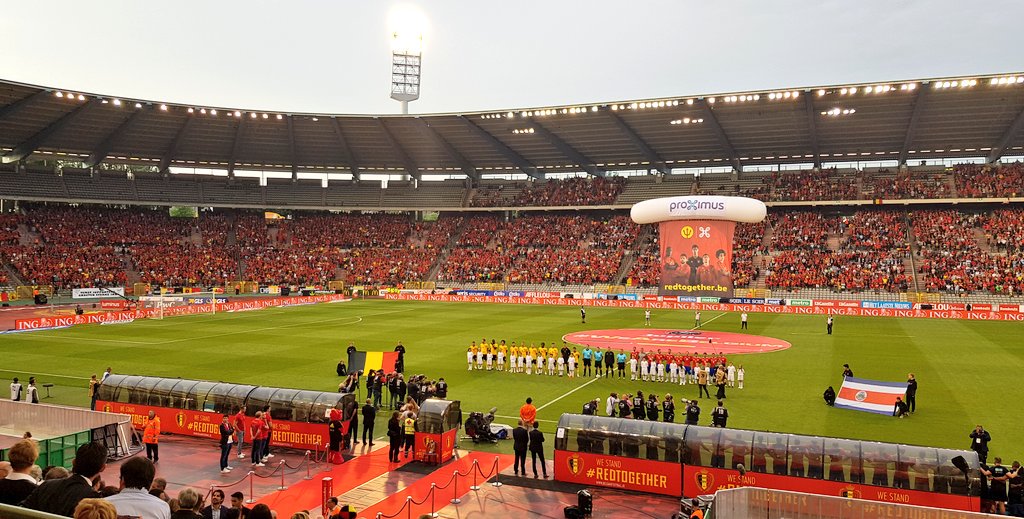 XI Belgium | Courtois; Alderweireld, Boyata, Vertonghen; Meunier, De Bruyne, Witsel, Carrasco; Mertens, Lukaku, Hazard.
XI Costa Rica | Navas; Gamboa, Duarte, Acosta, González, Oviedo; Bolaños, Tejeda, Borges, Ruiz; Ureña.