Keep up to date on all the action from the Premier League match between Tottenham Hotspur and Leicester City on our live blog!
Premier League

TOT

Tottenham

3
1

LEI

Leicester
FT | That's an absolutely gigantic win for Spurs, who move two points behind Manchester City and five behind Liverpool. They're still the outsiders, but you cannot rule them out.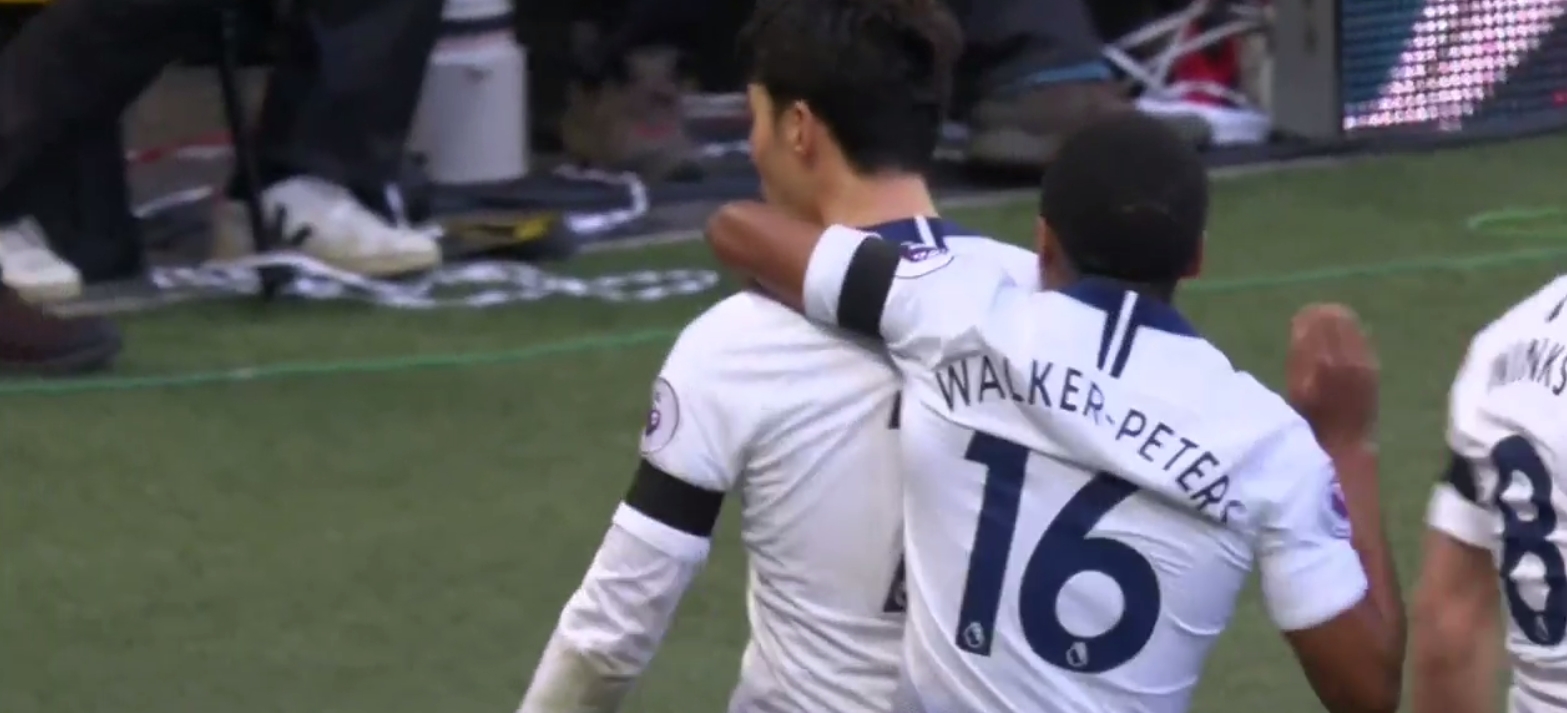 '90+1 | GOAL! | Spurs - Leicester 3-1. Son! After a poor pass infield from Chilwell, Sissoko clears the ball ahead and there were no Leicester players back as Son collected the ball, dribbled into the box, and finished his chance coolly to ensure the win for his club!
'85 | Now Iheanacho with a chance! He dribbled into the box, saw Vertonghen drop off, and took an early shot that stranded Lloris at the near-post, but he hits side-netting!
'82 | Leicester come close to recreating their goal with Pereira playing the ball into Vardy in the box but the Englishman skies his effort! That could have brought the Foxes level!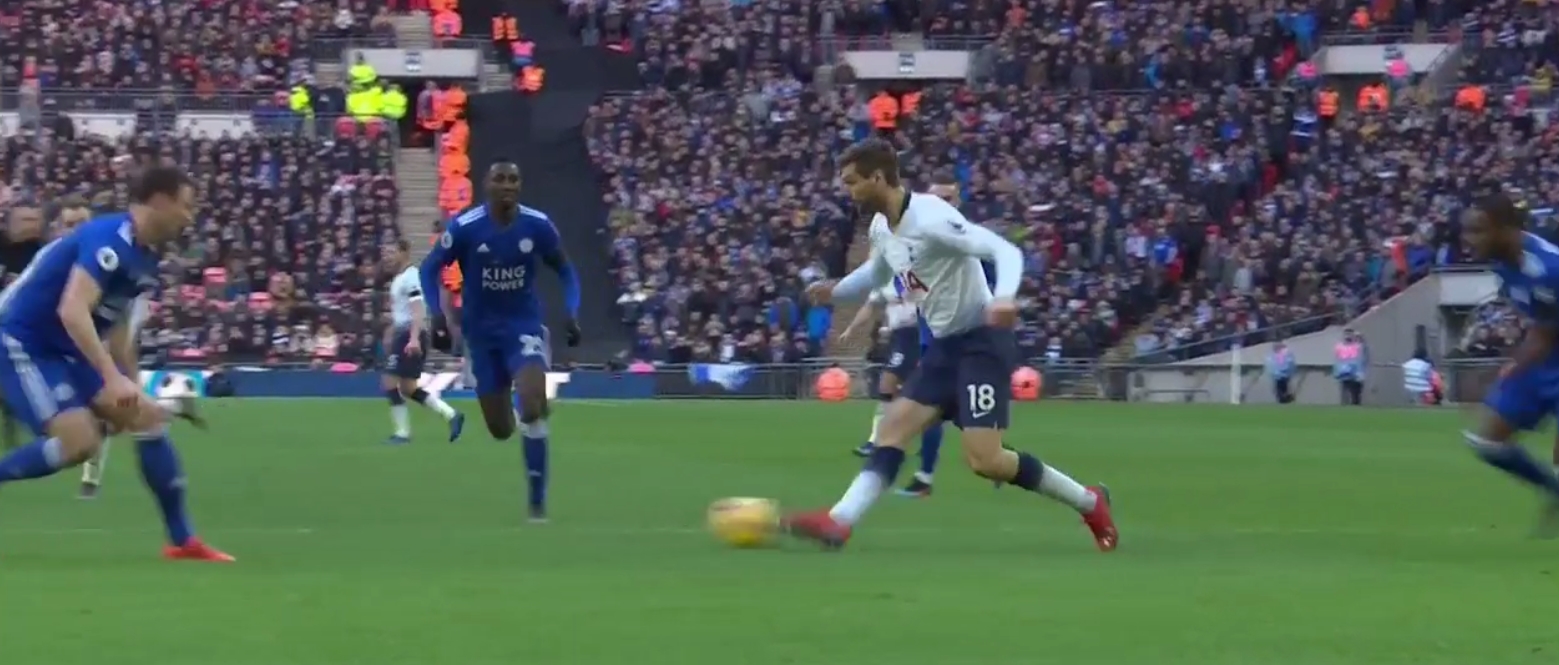 '76 | GOAL! | Spurs - Leicester 2-1. Vardy! After missing his first two efforts, Vardy was never going to miss his third! Pereira and Tielemans play a one-two with the latter curling in a pass on the floor that Vardy finishes from incredibly close range! He cut in front of Alderweireld who had just come onto the pitch, and poked it over the line with his right foot to get Leicester back into this match!
'66 | Vardy plays Barnes into the box and he's one-on-one with Hugo Lloris and the Frenchman stands tall once more saving the shot with an extended leg from close range. What a day the 'keeper is having!
'64 | GOAL! | Spurs - Leicester 2-0. Eriksen! Eriksen gives Tottenham a two-goal advantage! Pereira tries to clear the ball but it deflects off Skipp and eventually lands at the feet of Eriksen who takes a touch, and then hammers a shot into the top-left corner with Schmeichel grasping at nothing but air!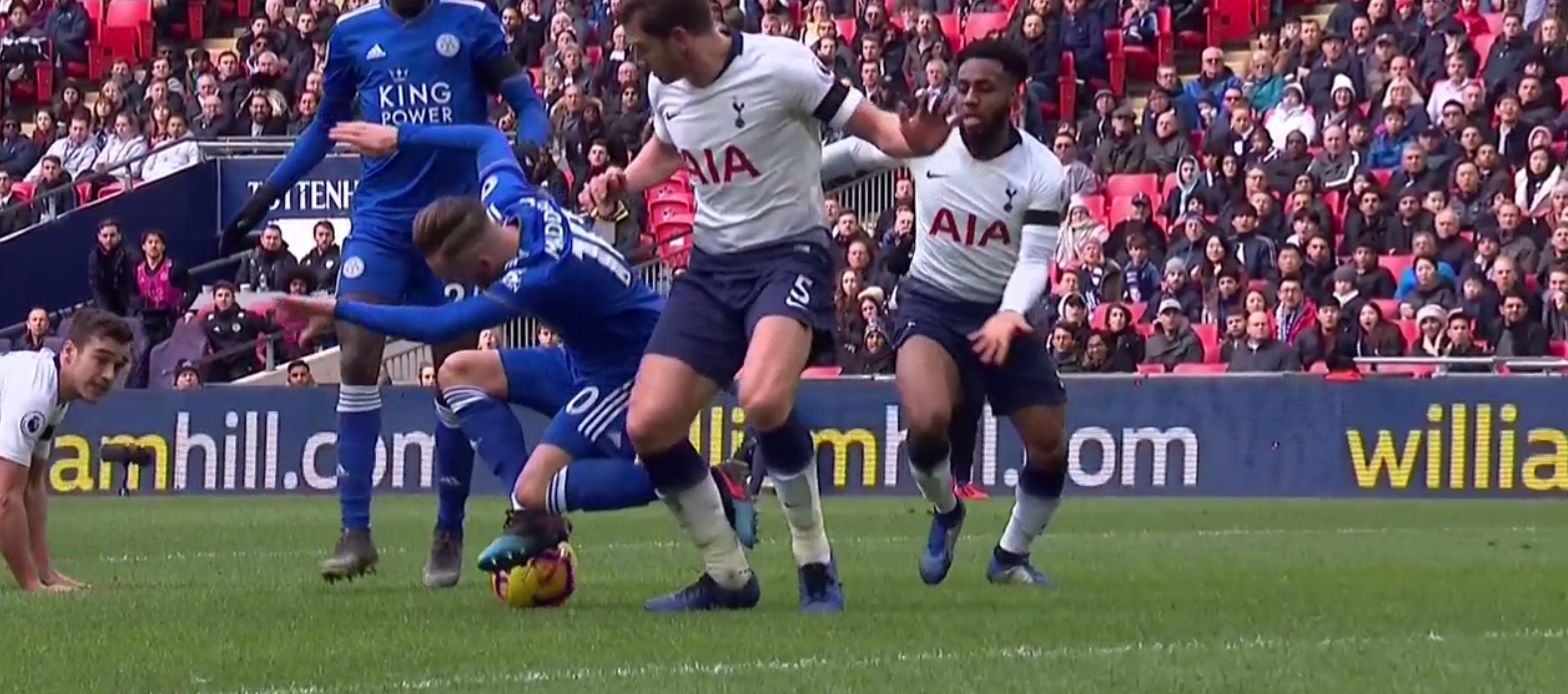 '60 | SAVED! | Vardy tries to beat Lloris low but the French captain dives and parries it behind for a corner!
'58 | PENALTY! | Maddison goes down in the box under pressure from Vertonghen and Michael Oliver actually calls a penalty this time!
'51 | Chance! Pereira chips a ball up to Gray who had a free header right in front of goal, but it lacks power and direction and Lloris smothers it.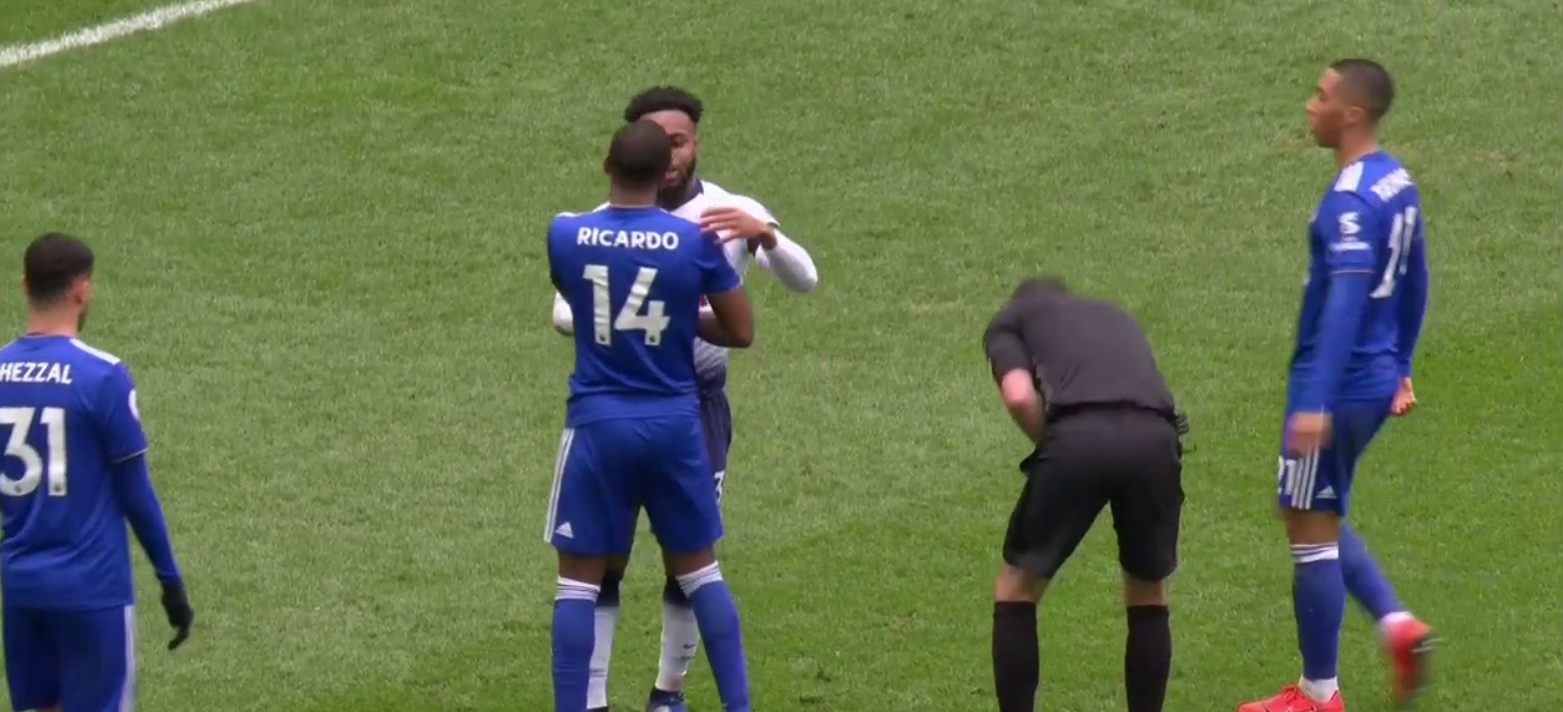 '46 | We are back underway in the second half!
HT | Pretty solid half from both sides. As things stand though, Sanchez' fantastic diving header in the 33rd minute is all that separates the two clubs at the half.
'39 | Sissoko finds himself in space well outside the box, the fans shout "shoot" and he obliges, but to little effect.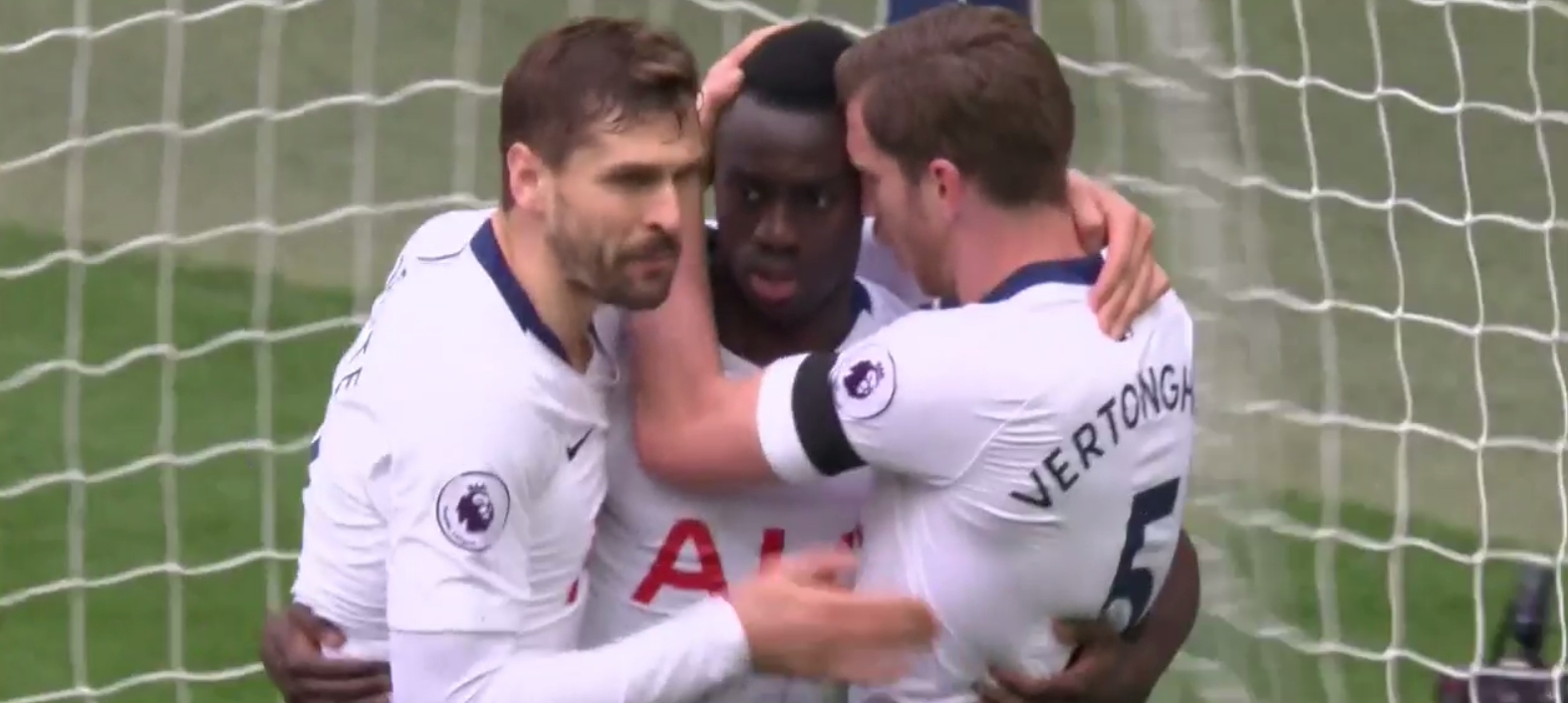 '33 | GOAL! | Spurs - Leicester 1-0. Sanchez! Trippier plays the short corner to Eriksen who curled in a delightful ball to Sanchez who dove and headed the ball with power into the back of the net! There was a hint of offside, but the replay seems to show that he was just onside.
'30 | Barnes involved in everything at the moment! He dribbles into the penalty area, stares down Sanchez, and then tries to whip a shot in at the near post and he hits the side netting. 
'24 | Leicester block another shot! Eriksen laid the ball off to Son who struck it with his right foot from just outside of the penalty area.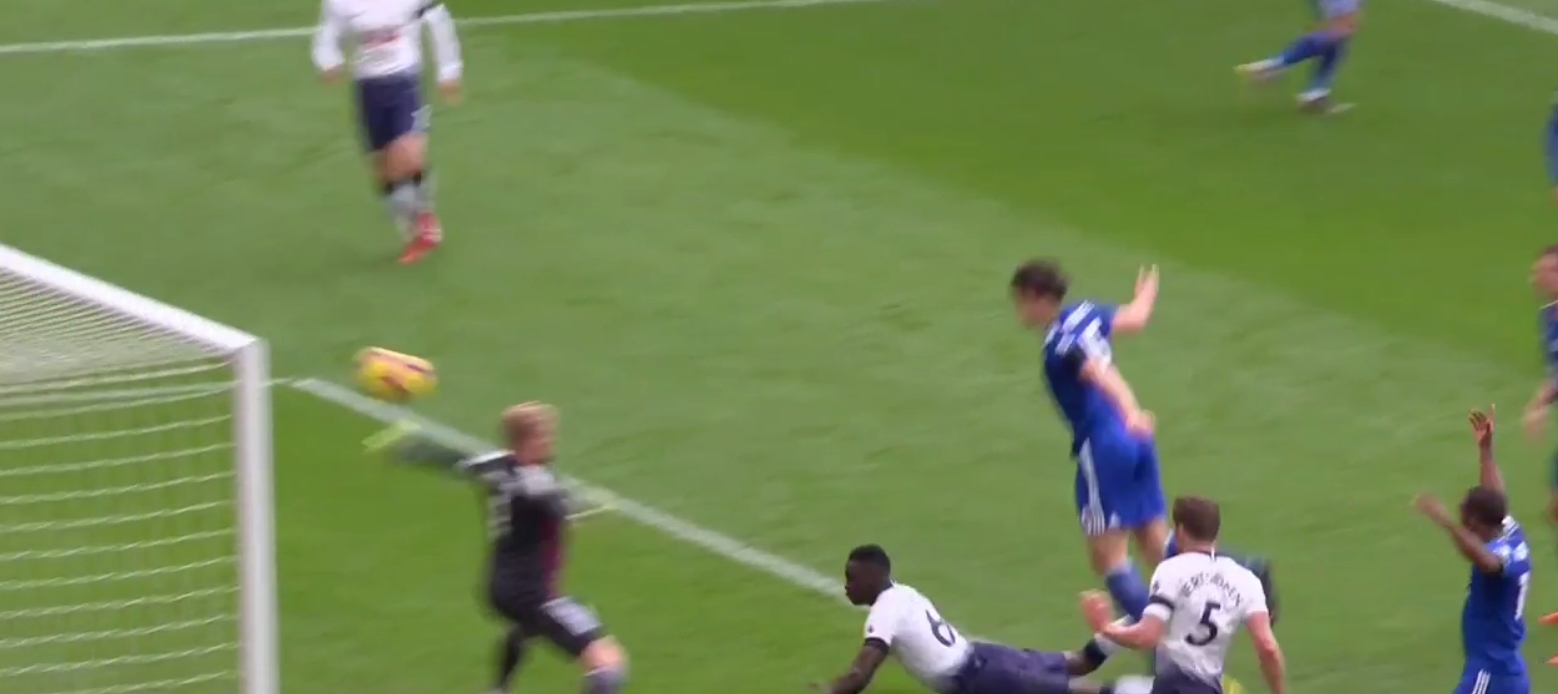 '19 | Chance! Son plays Rose into the box, and he dummies and cuts it back onto his left and shoots.... but it's parried to Llorente who sees the flag go up against him. 
'13 | Son takes a shot that's deflected and Llorente raises his foot to try and control it, but he finds a Leicester player rather than the ball. Free-kick to Leicester.
'7 | Maddison sent in a fantastic ball that found Maguire at the back post and headed goalward with Lloris calmly palming the effort over the bar. Corner to the visitors.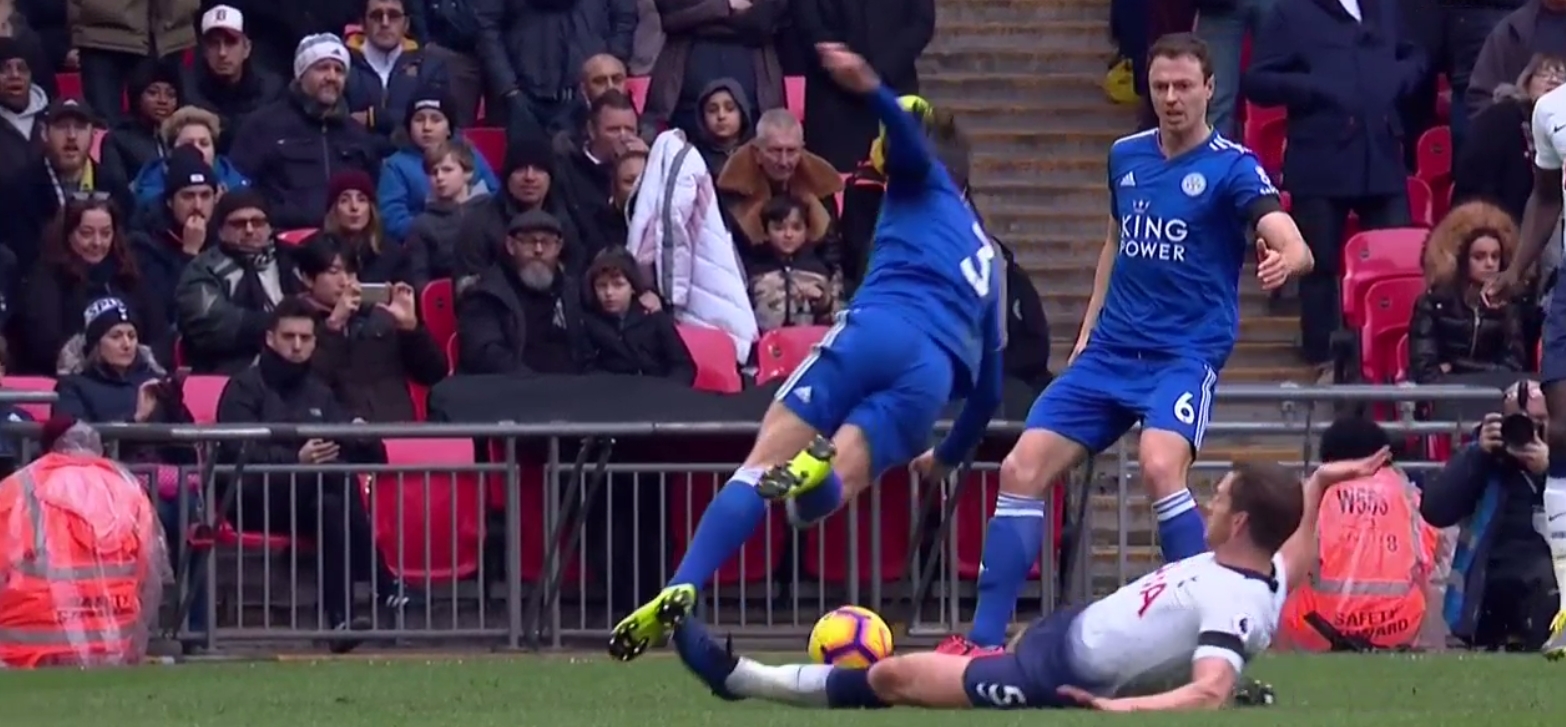 KICK OFF | We're off! 
XI Spurs | Lloris; Trippier, Sanchez, Vertonghen, Rose; Winks, Skipp; Sissoko, Eriksen, Son; Llorente. 
XI Leicester | Schmeichel; Pereira, Maguire, Evans, Chilwell; Mendy, Tielemans; Ghezzal, Maddison, Barnes; Gray.